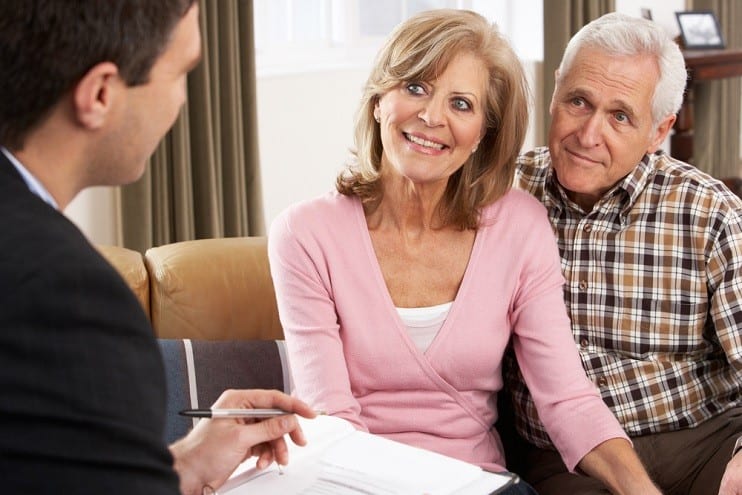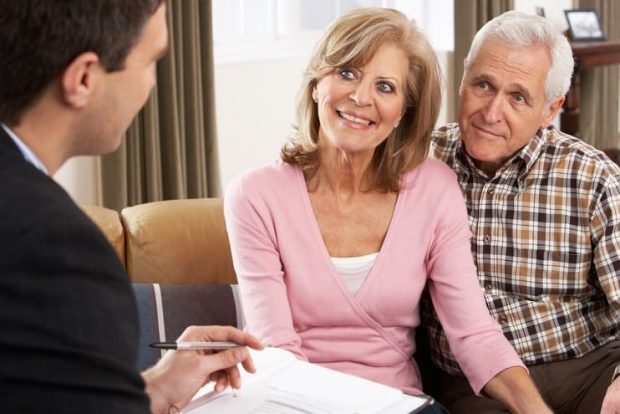 Everyone gets old. At some point, your body is going to start slowing down, and you won't be able to do all the physical things you once were able to.
That's why it's important to plan for your long-term care.
Long-term care refers to any service you require for daily living over an extended period of time—whether it's medical or non-medical. Some examples include nursing homes, assisted living facilities, and in-home care to help with daily activities like dressing, eating, bathing, transportation, and more.
Most people require some form of long-term care eventually, so it's best to start preparing now!
Unfortunately, long-term care can get quite expensive and most standard health insurances won't cover it. In 2021, the annual national median cost for a nursing home private room was $108,405. For an assisted living facility, it was $54,000. And for in-home care, it was $61,776.
Those are major expenses for most seniors and their families, and they go up every year. So if you're unsure about how you will pay for your long-term care, here are some possible options:
1. Medicaid
Medicaid is a joint federal and state program that provides health coverage to low-income individuals and families.
It can help cover costs for nursing homes and home-based or community-based services. However, you must meet certain the income eligibilty requirements, which vary by state. For example, in New York, you must make $934 per month or less and have less than $28,133 in assets to qualify for long-term care benefits.
That's why many choose to follow some type of asset spend down strategy as they get older. For example, you may be able to put your assets in an irrevocable trust or gift them to family members. However, keep in mind that Medicaid has a five-year lookback period, which means you must have given away your assets over five years ago for them to no longer be counted toward your total assets.
Overall, Medicaid can help cover some long-term costs, but not all. Plus, it significantly limits your choice of what type of long-term care you will receive. So it's best to not rely on Medicaid completely.
2. Medicare
Medicare is a federal program that provides some health coverage for people that are 65 years old and older.
Though it doesn't cover most long-term care programs, Medicare can help cover skilled nursing facilities, doctor-prescribed home health services (e.g. physical or occupational therapy but not personal care), medical supplies, and hospice care.
However, most of these health services are only covered for up to 100 days, after which you're on your own. So like Medicaid, you shouldn't rely on Medicare for your long-term care but you can use it to offset the cost.
3. Health savings account (HSA)
A health savings account (HSA) is a tax-advantaged savings account that helps you pay for medical expenses.
Essentially, they let you save pretax dollars for future medical expenses, invest the funds in the meantime, and then withdraw them taxfree for health-related costs or for any purpose once you reach the age of 65. The funds also roll over from year to year.
Under certain conditions, you can use HSA funds to pay for long-term care like nursing services, personal care, and therapeutic services.
Keep in mind, however, that in order to qualify for an HSA, you must have a high-deductible health insurance plan. In addition, the annual contribution limit for an HSA in 2023 are $3,850 for individuals and $7,750 for families. After age 55, you can contribute an additional $1,000 per year.
4. Veterans long-term care benefits
As a veteran, you may be able to get long-term care benefits through the U.S. Department of Veteran Affairs (VA). Its long-term care services include 24/7 nursing and medical care, physical therapy, help with daily tasks, comfort care and help managing pain, and support for caregivers.
Veterans can receive these services either directly from the VA or from other state- or community-run organizations that they approve. These may include nursing homes, assisted living communities, private homes, adult day health centers, and veteran's own homes.
The VA will cover some of the cost of these services, though you still may need to pay a copay for them.
In addition, if you get a VA pension, you may be eligible for VA Aid and Attendance (A&A) or Housebound benefits, which can help fund your long-term care. Ask your local VA social worker to learn more.
5. Reverse mortgage
A reverse mortgage is a type of cash loan that lets you borrow against the equity you have in your home. In other words, it uses your house as collateral. It's also known as a Home Equity Conversion Morgage (HECM).
In order to qualify for a reverse mortgage, you must own most, if not all, of your home and be at least 62 years old. The loan can be paid out in monthly installments or as a lump sum, and you don't have to repay it until you move, sell the house, or die.
This can be a great option to help fund your long-term care if you have few other sources of money to draw on. However, you must be careful to read the loan terms carefully, as reverse mortgages can have high origination and closing fees.
Plus, getting a reverse mortgage may mean that any heirs will receive a smaller inheritance from you because your home will ultimately be used to pay off the loan.
Talk to an HECM counselor approved by the Federal Housing Administration (FHA) at hud.gov to learn more.
6. Long-term care insurance
Another way to pay for your long-term care is through long-term care insurance. Policies vary, but usually they cover services that aren't covered by regular health insurance, including in-home care, nursing homes, assisted living, and adult day care centers.
However, long-term care insurance can get expensive fast. According to smartasset, a 55-year old man in the U.S. can expect to pay a long-term care insurance premium of $2,200 per year on average. That number increases to $3,700 for women and $5,025 for couples. And it gets a lot more expensive after the age of 65.
Also, you won't qualify for long-term care insurance if you already have a debilitating condition. You must apply before you incur any major long-term care costs. Otherwise, an insurance company would most likely lose money on you.
7. Pay out of pocket
In some cases, you may want to save up money to pay for your long-term care out of pocket. This is also known as self-insurance.
The challenge of self-insuring is that it's hard to know just how much to save since you can't fully predict long-term care costs. Still, you can make an educated guess by studying statistics.
The downside of self-insuring is that there will always be some risk that it won't cover everything. You can never have 100% confidence that what you've set aside will cover your long-term care costs.
So the earlier and the more you start saving, the better.
8. Rely on family
One last option for funding long-term care is relying on your family.
According to the Family Caregiver Alliance, two out of three (66%) of older people with disabilities who receive long-term care at home get all of their care exclusively from a family caregiver. Another quarter (25%) receive some combination of family care and paid help. And only 9% receive paid help only.
Getting long-term care from family members can be convenient, but it can also put a heavy strain on them. It may require them to sacrifice work, time, and their own health and retirement. So you don't want to rely on them if you don't have to. It's a lot to ask.
Still, sometimes getting long-term care from family members may be one of your only options. One way to lessen the burden is to apply for FreedomCare. It's a program that pays family members to care for seniors eligible for Medicaid. So you get to have family take care of you and they get paid for their efforts. It's a win-win!
Final thoughts
Your long-term care can be a major expense. So make a plan now for how you will pay for it and let your immediate family know about it. Otherwise, you may get stuck needing long-term care without a way to pay for it. Then things can turn ugly and strain or even ruin family relationships (e.g. children who end up fighting over whose responsibility it is to take care of you and how).
To ensure you have a smooth transition into your golden years, prepare for the worst now. You have options. Study them out and choose the one that best suits your situation. Your future self and family will thank you for it.