Featuring clean lines and geometric shapes, contemporary interior design is a minimalist dream come true. That being said, the simplicity of modern interiors may come across as boring if not done right.
Whether your space lacks depth or feels sterile, it's time to add some flair to your interiors. In this post, we're sharing an easy way to level up your contemporary home. Take a look.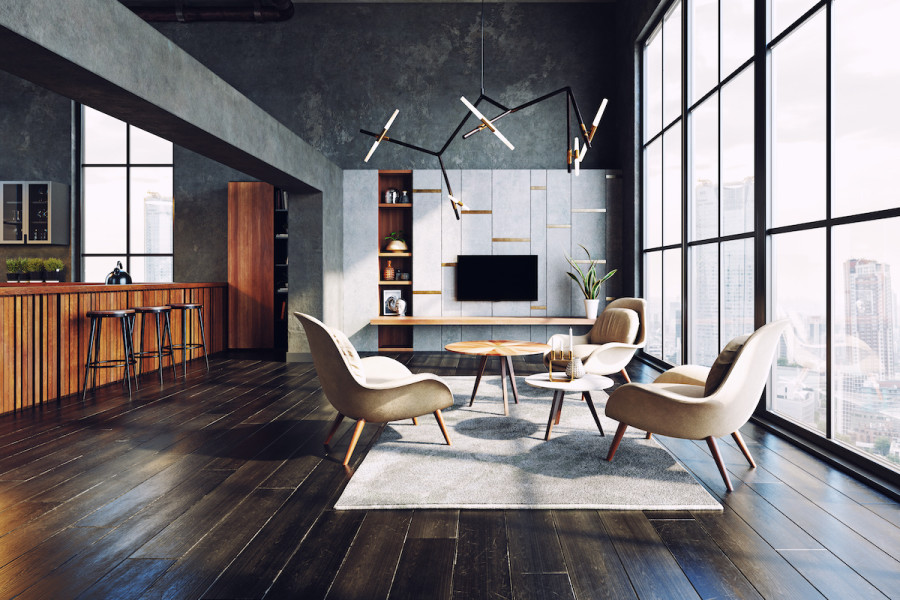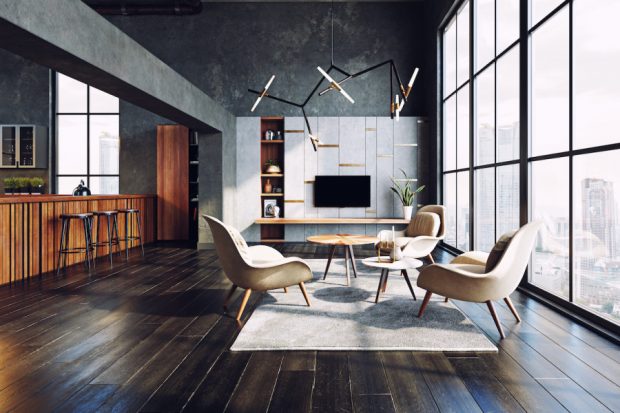 Carefully Choose Furniture
It's no secret that furniture is one of the most expensive investments when it comes to interior design. Though an abundance of choice is a good thing, it can also be confusing. We urge you to understand your tastes and requirements for choosing the perfect modern furniture. Go through Pinterest, decor magazines, and other resources to find pieces that work for your home.
Play with Textures
Is there a way to enjoy the elegance of a sophisticated color palette without making your home feel uninviting? Yes! You can add dimensions to your home with different textures. From romantic organza curtains to faux fur rugs, experiment with different textures to liven up the space.
Introduce Natural Materials
As previously mentioned, the lack of patterns and colors can make your contemporary interiors feel cold. We encourage you to include natural elements in your home. Jute, wood, rattan, terracotta, and other materials are timeless as well as versatile. Moreover, the quality and durability of natural materials are often better than manufactured alternatives. If you're on a budget, you can easily find reclaimed wood and other natural materials for your home.
Look Beyond Neutrals
Though modern interiors heavily emphasize a neutral color palette doesn't mean you can't have fun with colors. Jazz up your monochromatic palette with a pop of color. Strategically incorporated vibrant colors lend a much-needed freshness to contemporary interiors. You can introduce colors with artwork, patterned rugs, and soft furnishings.
Bring In Nature
Other than natural materials, plants are an excellent way to bring in nature. You can add plants to your living room, bedrooms and even bathrooms! And don't worry if you aren't blessed with green fingers. There are plenty of plants that are easy to keep alive. Monstera, Pothos, Lavender, Aloe Vera, and Snake Plant are a few popular options.
Get Creative with Lighting
Lighting is key to bringing interiors to life. Particularly for contemporary home decor, layering lighting lends depth to your space. Use a mixture of bright and subdued lights to create a perfect ambiance. You can also install backlighting to enhance certain features of your home.
If you're not big on funky art or quirky furniture, you can enhance your interiors with unique lighting fixtures. From whimsical lamps to eclectic hanging lights, look for one-of-a-kind pieces that offer function as well as visual appeal.
Don't Forget Storage
Since open, clean designs are the essence of contemporary interiors, even a little bit of clutter can be an eyesore. That's why it's crucial to have plenty of storage space. From a hallway credenza to hydraulic storage beds, make sure your home is befitted with ample storage. You should also look for multi-purpose furniture equipped with hidden storage.
Make It Personal
While you shouldn't put too many things on display to highlight the simplicity of your interiors, don't forget about personal elements for a homey appeal. From family photographs to knick-knacks, put up open shelves to display your personal artifacts. It's also an effective way to feel at home, especially if you've moved into a new house.
Wrapping Up
There's a common misconception that contemporary interior design lacks warmth and personality. But that's not true! With the right elements and strategic decor, you can easily make your interiors exciting and welcoming.