By now, everyone knows you can get groceries delivered to your door and that you can also get restaurant food. And fresh flower delivery is not a new thing either. Delivery services have been around longer than Instacart and DoorDash, and this means that there are more things you can get delivered to your door than you ever dreamed of. With private courier services and same-day delivery options from places like Amazon, the sky's the limit on what you can wait on at home. Whether you need delivery because it's too big to fit in your car, or because you can't get it in town, these are some interesting options when it comes to delivery.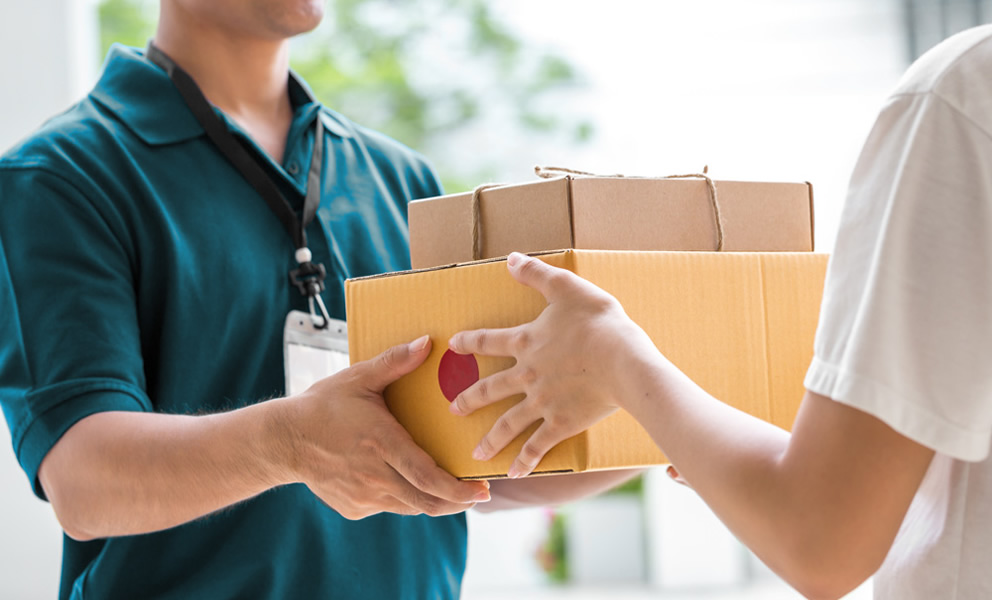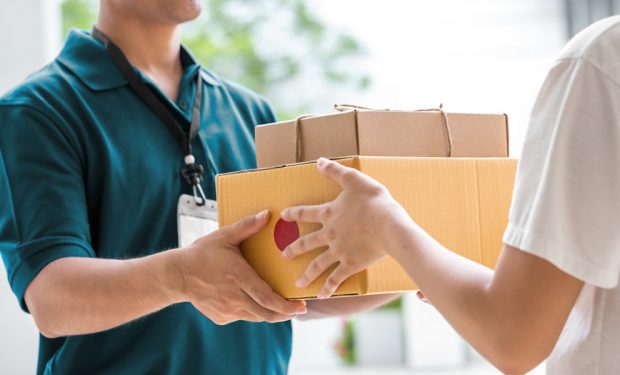 Prescription Medications
When you're under the weather or running low on a long-term prescription, no one wants to wait at the pharmacy. The easiest thing to do is to get your medications delivered straight to you. Some local pharmacies can even fill the prescription on the same day and get it to you by dinnertime. It's important to note that medications need to be signed for, especially those that are in the controlled substance category.
Bougie Snacks
Sure, you can get some chips included with your grocery delivery service, but who wants that? If your snack tastes are a little more high-end, companies like Snack Magic and Schwan's can deliver tasty treats right to your door. Schwan's is especially good at delivery because they've been bringing frozen foods including ice cream to homes for decades. You can even get a charcuterie board delivered to your door from local restaurants and companies.
Adult Beverages
Got a last-minute gathering? Or did you forget to grab enough drinks for a party you're hosting? If you already started enjoying a drink or two, don't drive. Instead, try cocktail delivery in Los Angeles or NYC. This company brings cocktails right to your door, ready to drink. They even offer same-day service which is especially helpful when you're too busy to get it yourself. Just be sure to have your identification handy because they do check your age.
A New Car
Did you know that you can buy a new car online and have it shipped right to your door? If you already went to the dealer to find the car of your dreams, but you wanted to customize it to make it perfect, getting a new car delivered is a great option. You can track your car throughout the process to ensure you get everything you need. The company will schedule a delivery date and unload your beautiful new car on that day. What a great thing to come home to.
A House
Did you hear that Elon Musk rents a $50,000 tiny house? It's because companies like Boxabl are disrupting the home building industry with their modern prefabricated homes. These modular buildings can be easily built offsite, then delivered and connected to services at your location. Because of the design of the units, they can be fully constructed within a day's time when it arrives. Having a house delivered could be the perfect solution for a mother-in-law suite or building a cabin in the woods for your vacation home.
A Hair Stylist
Many hairdressers and barbers will now come to you. Schedule an appointment in advance and they bring all the tools they need to give you a great haircut. They can even do color and highlights at your home. Having a hairstylist "delivered" to your door means you don't need to waste time in traffic or waiting for someone else to get done with their hair at a salon. Instead, the stylist focuses 100% on you to ensure you get a great look.
Sporting Equipment
For outdoor enthusiasts, why not get skis or a kiteboard delivered to your door? Some companies allow you to rent one from anywhere and get them delivered no matter where you are. This is perfect for when you head out on vacation and realize that the place you're going to doesn't have the gear you want. You can order the rental online and then return it by mail to the location they indicate.
Digital Cameras
Want to try out a new camera? Companies have been offering digital camera rentals by mail for a long time. Borrow Lenses is one great company that offers a wide range of options including professional videography and photography kits. You'll get everything you need to create amazing photographs and to try out new gear before you buy it. The best part is that they offer fast delivery and can usually get everything to you in a day or two.