Many American homeowners are said to believe that having outdoor lighting could benefit their houses in more ways than one.
As they're the primary aspect that most people usually notice in your home, these lights are crucial in creating a good impression to both visitors and passersby alike. Not to mention their impacts on your property's overall outdoor aesthetics, outdoor lighting is important in illuminating key areas around your property such as the surrounding landscape and premises.
If you're still having second thoughts about installing outdoor lighting, you might be limiting your yard's potential and passing on an exciting home decorating opportunity. Besides serving all kinds of practical purposes, having landscape lighting can be a fun experience for the whole family.
Here are some of the primary reasons, if you need a little more convincing on why you should invest in landscape lighting.
Investing In Landscape Lighting
You're probably thinking about how to further enhance your outdoor living space. With your home's incredible architectural design and picturesque features, you need to come up with a landscape design that could effectively increase your home's curb appeal.
Aside from that, you might also need intricate landscape lighting that could make your visitors admire your gorgeous yard and garden during nighttime when lighting systems can do their magic.
To achieve just that, you can consider seeking help from professional landscape lighting services. For instance, people can hire these service providers to manage landscape lighting in Washington and other nearby places.
Investing in landscape lighting could benefit your house in different ways. To know about them, continue reading below:
1.Bolsters Overall Safety
For many people, the nighttime is always the best time to enjoy with their family and loved ones. Generally regarded as the perfect time for bonding moments and chill date nights by most, numerous incidents could also happen during such calming hours especially in places with no lights.
Particularly, slips, falls, and trips are some of the most common accidents that could occur in houses that have no proper outdoor lighting. As many people may not initially notice the curves, rocks, and steps in your yard, they may become more prone to such incurring injuries. Regardless of age, people may have a hard time navigating with limited visibility during the evenings.
So, having a well-maintained outdoor landscape lighting system could help reduce the dangers caused by these incidents. One of the many reasons why you should install landscape lighting is to obtain better lighting for your walkways and steps, as well as provide visibility to your yard. In particular, it could help brighten your outdoor spaces so guests who aren't that familiar with your place won't suffer from slip and fall accidents.
2.Improves Home Security
Whether you're living in a heavily-guarded subdivision or a regular neighborhood, the risks of burglary and theft are said to be always present. It's said that no matter where you live, there are potential intruders that might barge into your house during the nighttime. To better prevent any worse-case scenarios from happening, it'd be better to consider installing landscape lighting around your house.
For starters, having outdoor lighting could significantly deter anyone who's aiming to enter your home. As it's considered one of the primary methods to deter crime, landscape lighting could offer valuable protection to your property, especially during after-hours. Specifically, having ample outdoor landscape lighting around your premises could effectively discourage thieves and burglars from attempting to enter your house.
As a homeowner, know that malevolent individuals might only be waiting for the perfect time for entry after you become less vigilant about home security and let your guard down. To avoid endangering your family and any people inside your house, it's a wise decision to invest in landscape lighting. With appropriate lighting, home invaders might get the impression that your house is well-armed with security systems.
3.Promotes Functionality
Investing in landscape lighting may help not only in enhancing your home security and overall safety but also in allowing you to maximize your outdoor spaces' potential. Particularly, you can do more of what you're passionate about and spend time with your loved ones in a well-lit outdoor space. With ample spaces to cover, you can effectively host any type of party and occasion in your yard during the evenings with the help of landscape lighting systems.
By adding some landscape lighting features, you can better enhance the picturesque view in your garden, increase the aesthetics of your trees, garden beds, and yard, and the like. But more than that, having landscape lighting could help increase your space's functionality and make your yard look more inviting to guests and others. Lastly, landscape lighting makes for more enjoyable, engaging, and mobile activities shared with your loved ones.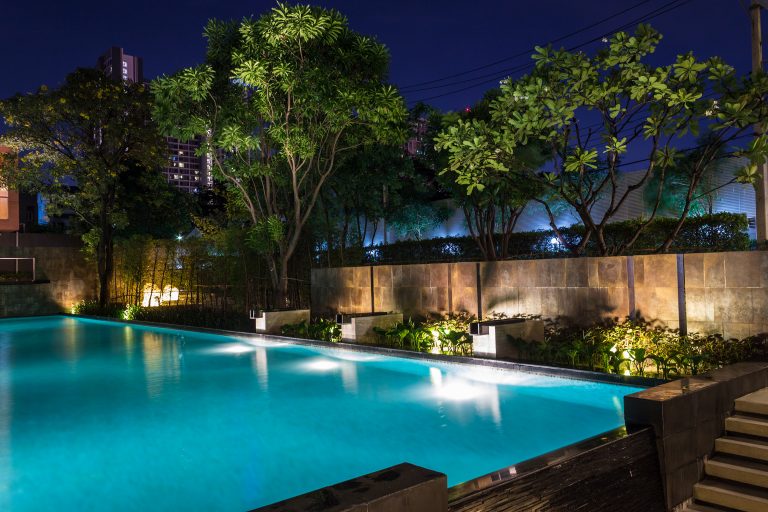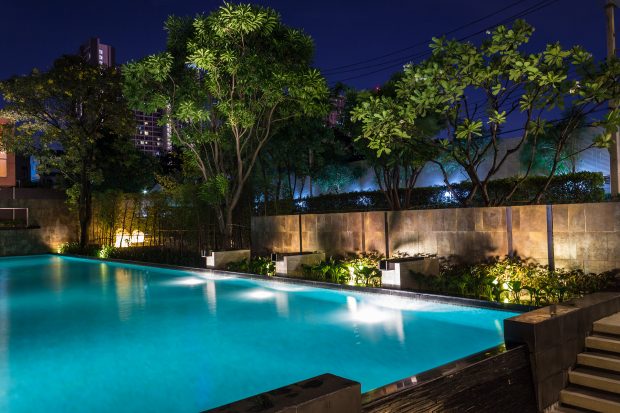 4.Enhances Curb Appeal
Like what many homeowners do, putting some landscape lighting in your yard could effectively increase its overall curb appeal and aesthetics. As mentioned earlier, your yard and garden are some of the primary areas in your house that passersby and guests initially see. So, these places must be prioritized to better create a good impression on them the moment they set foot in your property.
To be specific, many people are said to believe that landscape lighting could effectively complement and highlight a home's best features, be its trees and walkways, patios, or stoned alleys. Even the places that often go unnoticed by visitors, landscape lights may enhance them. What's good about having outdoor lighting is that it could significantly showcase all the efforts and hardships you've put into improving your home's adjacent outdoor areas.
5.Creates Dimensional Effects
Do you often wonder about the proper measures to take to better complement the look of your interiors with your outdoor spaces? Or have you been thinking about the perfect alternative to liven up your seemingly 'dull' backyard garden? No matter what your reasons may be, having landscape lighting might provide the answers that you're looking for all along to your concerns.
By doing mix and match in your lighting design, as well as using a combination of a variety of lighting techniques, you can achieve the perfect landscape lighting for your outdoors. One of the many good reasons why you should invest in landscape lighting is to better create a dramatic effect on your home features and highlight its focal points for everybody to see.
For better dimension, you can use uplighting strategies for your home features. While some people may not know it, uplighting is a popular lighting effect obtained by placing light fixtures on the floor strategically and pointing them up; hence, the term uplighting. This strategy is best used to improve the overall aesthetics of outdoor spaces, especially event places. Aside from that, you can also use a silhouetting technique to highlight the different plants and succulents in your garden.
6.Complements Backyard Landscape
Many people install landscape lighting for varying reasons. Among the most common ones include enhancing curb appeal and improving home security. But besides that, they also invest in outdoor lighting to ensure complementing features are added to their backyard landscape.
For beginners like you, you can install landscape lighting in your outdoor spaces based on your landscape and backyard décor. This is to ensure that your lighting will only enhance your present backyard design and not overshadow it. If you're having a hard time accomplishing this task, you can always hire professional landscape lighting services who can suggest how to arrange lighting fixtures in your outdoor spaces and other accessories to accentuate your landscape.
If you want to update your landscape lighting with the current season or trends, you can always switch up your lighting fixtures to personalize your lighting designs. For instance, you can add fixtures near your plants and flowers during summer to highlight them or put your spotlight under Christmas décors to give off a jolly vibe during the latter part of the year.
7.Minimizes Electricity Usage
Although some people are reluctant to install lighting due to fear of high electric consumption, know that landscape lighting isn't as costly as it was before. Thanks to today's modern innovations and technology, putting landscape lighting on your house won't consume much electricity, as long as you know a thing or two about cost-effective alternatives.
When it comes to saving electricity while using landscape lights, you can try making use of low-cost lighting. Particularly, you can utilize solar-powered lighting fixtures for your pathways, garden, patio, and pool deck for better illumination. You can also choose light-emitting diode (LED) lights over normal lights as they're more cost-efficient and environmental-friendly.
8.Increases Home Value
In most cases, landscape lighting is used not just to increase one's home's curb appeal but also to increase its overall value. Many experts believe that adding landscape lighting could increase a property's value up to 30%. If you're thinking to sell your property or making it a rental space soon, you can always add some lights to attract more potential buyers and boost your home's value.
Takeaway
Installing landscape lighting is one of the best ways to increase your home's curb appeal and enhance its best features. But aside from that, this alternative could also benefit your home in more ways than one.
As mentioned above, landscape lighting could increase home security, highlight spaces, and complement backyard landscape. Also, it's the perfect way to maximize outdoor spaces in your home and bolster your home's aesthetics. Most importantly, it could help transform the overall appearance of your home and add a whole new ambiance to your living space.
If you're still having second thoughts, you can consider the aforementioned considerations above for a sound decision.