Homes age over time. Styles come and go and, if you aren't conscientious about staying up to date, it's easy for a beautiful home to get a little dusty. But all it takes are a few upgrades and you can have your house looking like a modern beauty.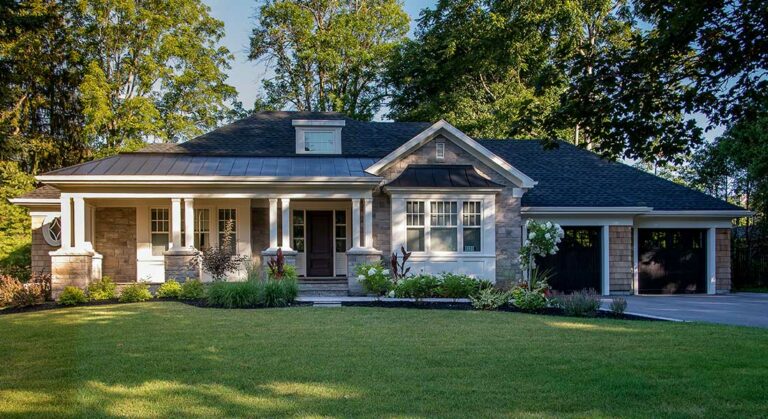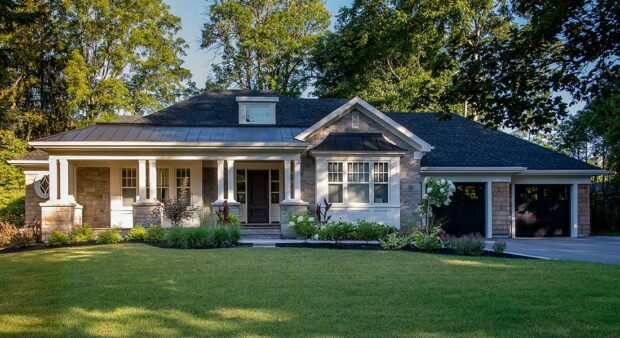 7 Tips for a House Facelift
There are home remodels…and then there are facelifts. A remodel is intensive, time-consuming, and all-encompassing. A facelift is relatively minor and isolated. Some facelifts can be done on a DIY basis, while others require a professional. But even the ones that require professionals typically only take a day or two to complete.
1. Replace Siding
If you really want to make a big statement, you can upgrade the element of your home that accounts for roughly 90 percent of your home's curb appeal. We're talking about siding, of course.
Visually speaking, siding accounts for a huge part of your home's visual appearance. And while you might assume you're stuck with whatever is currently on the house, siding replacements are actually pretty straightforward. One of the most popular upgrades is to go from vinyl siding to something like James Hardie Fiber Cement (which is more durable and more luxurious than basic vinyl).
2. Replace the Garage Door
You probably see your garage door as a functional element, but it's also a design statement. So if you have an outdated garage door, perhaps now is the time to swap it out for a sleek upgrade. Check out these before and after pictures to see just how dramatic a replacement can be.
3. Pay for Professional Landscape Design
Landscaping can really make or break a house. And while you can always mow the lawn, pull weeds, and trim the shrubs, there's something to be said for redesigning landscaping in a professional manner that changes the appeal of a property and gives it a fresh and sophisticated appearance.
Professional landscape design accounts for the contours of your property, the path of the sun, trees, foliage, and other elements. It's about working with the existing footprint and natural features to create a cohesive design that amplifies the house and significantly improves the visual appeal of the property.
4. Pressure Wash the Driveway
When was the last time you pressure washed your driveway?
Your driveway is way dirtier than you realize. You've simply grown accustomed to it. Take a weekend and clean it until it's spotless. Most driveways – even ones that are decades old – can be brought back to life with a little TLC. (Don't own a pressure washer? You can always rent one from a local home improvement store.)
5. Paint the Front Door
Painting your front door is another simple job that you can do on your own in a single day. Not sure what color to go with? Consider a soft pastel for a pop of color. Otherwise, a neutral is always a sleek choice that will work well with any type of siding.
6. Create Outdoor Living Areas
One of the more cost-effective ways to improve the look and functionality of your home is to create new outdoor living areas. This may include a patio, screened porch, deck, outdoor kitchen, or firepit area. The goal is to increase the usable square footage of your property by making it easy to transition from inside to outside.
7. Make a Few Cosmetic Kitchen Upgrades
Renovating an entire kitchen can be very expensive. But you can change the entire look and feel with just a few simple cosmetic upgrades.
For starters, a new backsplash and kitchen cabinet hardware goes a long way. If you have little more room in the budget, you may also want to upgrade countertops. Depending on the footprint of your kitchen, it's probably more affordable than you realize.
Reinvigorate Your Aging Home
As homes age, it's easy for them to become slightly dated in their appearance. And while there's nothing wrong with a few scuffs, an old sofa, or some peeling paint on the shutters, there comes a time when it makes sense to breathe some freshness into an older house. Hopefully this article has given you some ideas to begin thinking strategically about what this could look like for your home.