Flower boxes are a simple and effective way to add life and color to any space. Whether it's a windowsill, deck, or balcony, these nifty décor pieces will brighten the area and add a touch of nature to your home.
Flower boxes also help create a peaceful and inviting atmosphere wherever you are.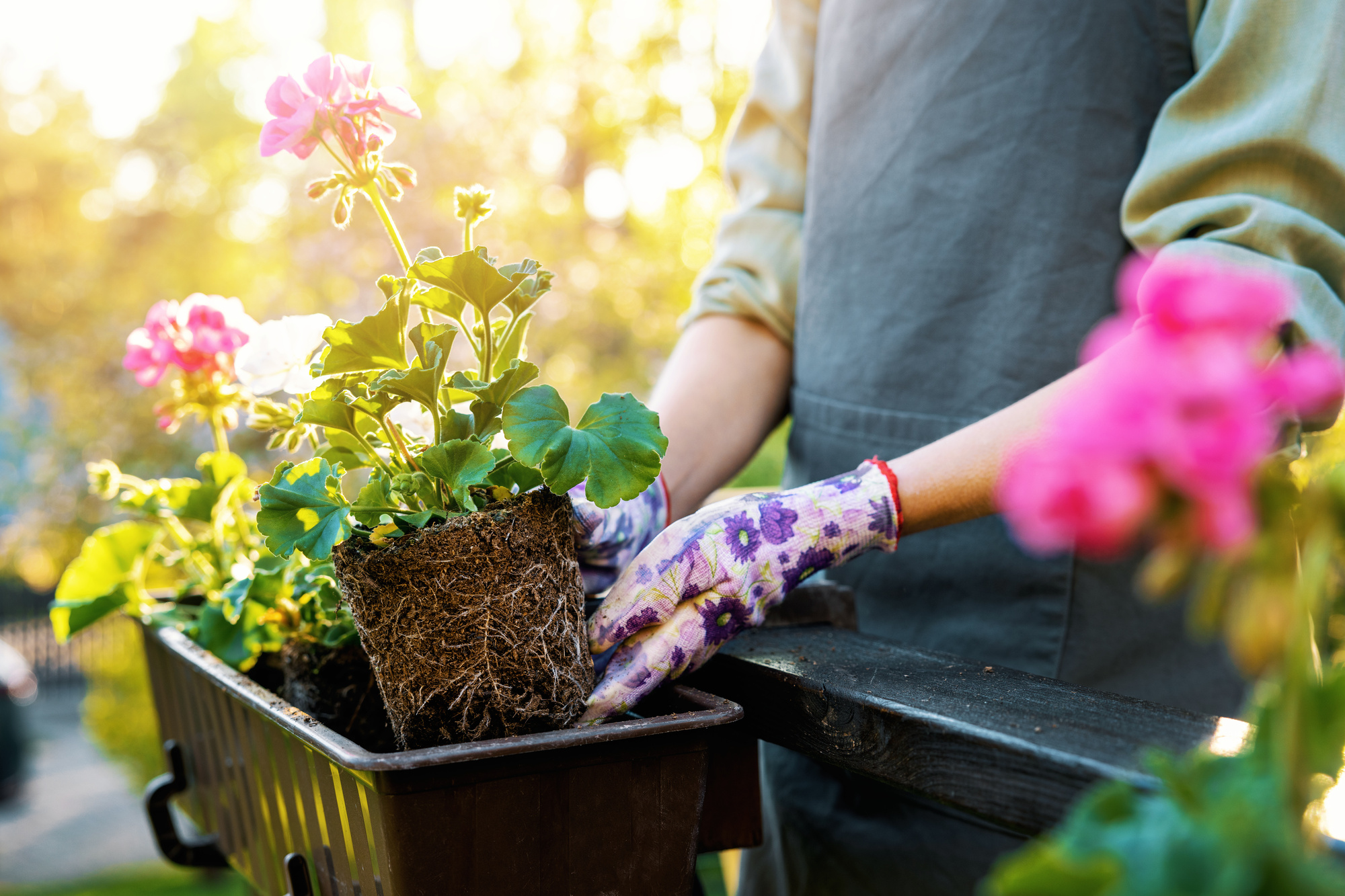 The trick is knowing how to make them, especially in urban areas, where maintaining plant life can get difficult.
In this case, creating space conscious arrangements is the way to go. A good flower box arrangement will beautify your home and showcase your gardening skills even in the most limited areas.
Here are seven steps for making a flower box arrangement that is space efficient and visually appealing.
Choose The Right Flower Box
The first step in creating a flower box arrangement is picking a suitable container.
When choosing a container, consider the size and location of where you will place it. If your space is small, matching it is only smart. You should also check the material that makes up the container. It can range from traditional wood to modern metal boxes, with various configurations in between. Just pick the one that suits your environment best, whether indoors or outdoors.
Also, ensure the container has drainage holes to prevent water accumulation that can damage the roots.
Select The Right Plants
Selecting the right plants is essential to making a beautiful flower arrangement. Think about your area's climate, the flower box's location, and the exposure you can provide your flower box when selecting plants.
Ideally, you should choose a plant that will grow well in the available conditions. If you're going for an array of plants, make sure they complement each other and don't compete for space. You can pick herbs, succulents, and small blooms like petunias for space-conscious arrangements.
Plan Your Layout
Before you start planting, it is vital to envision your layout. Consider the height and spread of the plants you picked and the size and shape of your container.
Add Soil And Fertilizer
Once you finish the layout, add soil and fertilizer to the flower box. Use superior quality potting soil with high nutrient content. Then, choose slow-release fertilizer to provide a steady supply of nutrients as the plants use them up for growing.
When filling the box with soil and fertilizer, make sure to leave enough space for the plants to settle in at the top.
Put The Plants In
After the box's contents settle, it's time to plant. Again, try putting the taller plants at the back of the container and the shorter ones in front. You can mix plants of different textures and colors to create a visually appealing display.
Water The Plants
Water is a requirement for plant growth and nourishment. After planting, water your plants and ensure the soil is evenly moist. It will keep them hydrated and healthy. Just be careful not to overdo it, as it may cause issues like root rot and fungal growth.
Maintain The Arrangement
Maintenance is crucial to keep your flower box arrangement healthy and beautiful for the long term.
For starters, remove any brown or yellow leaves. Check your soil and water the plants whenever necessary. Add fertilizer at regular intervals to keep them healthy. You should also check for any signs of disease or pests and take the appropriate steps to curb and repair the damage.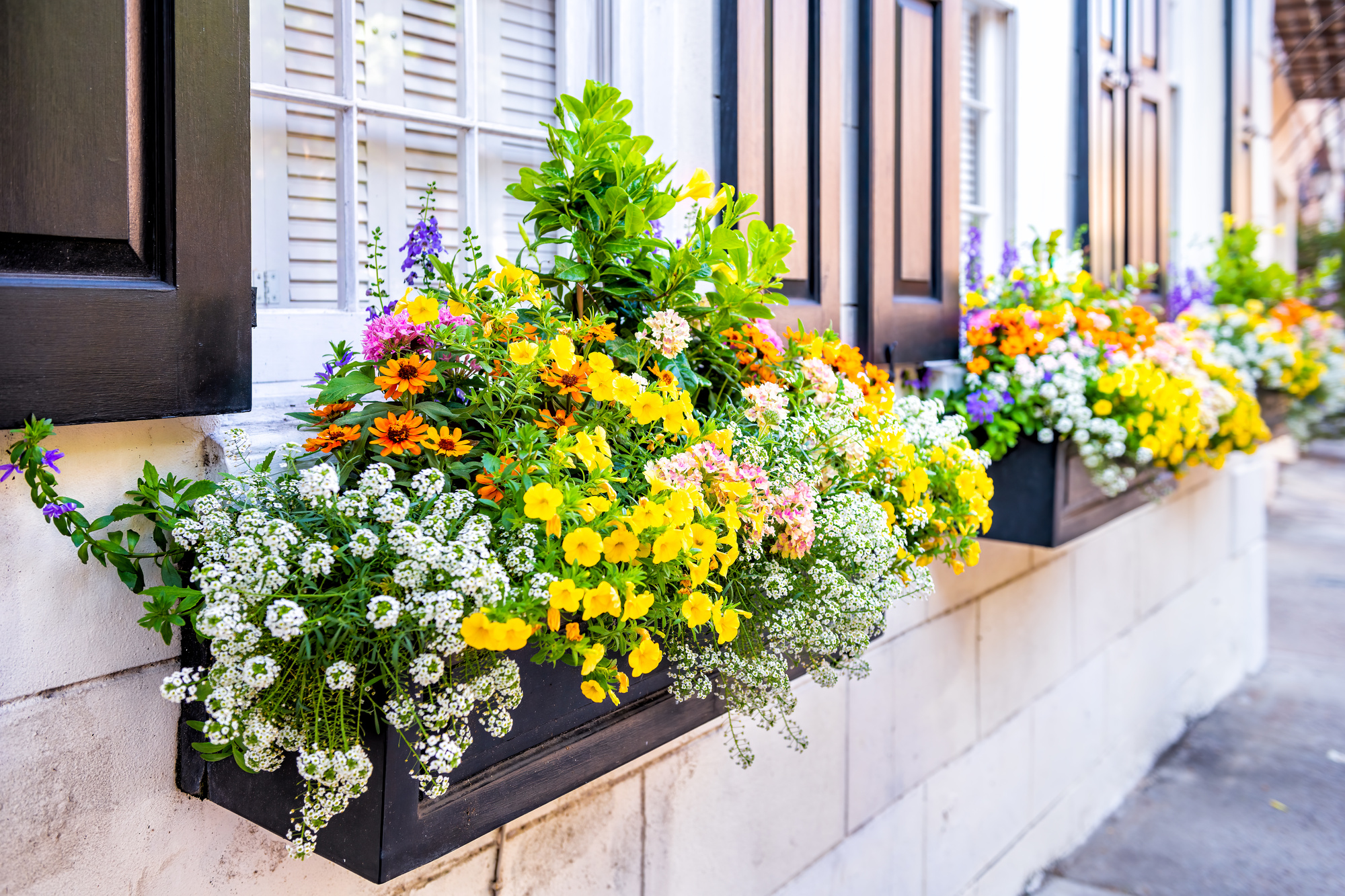 How To Make A Space-Conscious Flower Arrangement
Space-conscious arrangements are an excellent option for adding color and life to a space without overwhelming it. Here are some tips for accomplishing this in your own place:
Choose plants that only take up a little of your space.
Use trailing plants to add height to your arrangement.
Use a color scheme that complements the space where you put your plants.
Consider the amount of sunlight that space gets and pick plants that will do well in those conditions.
Use the right-sized container for your space.
Following these steps should help you have the perfect setup for small-scale greenery.
Spruce Up Your Space With A Flower Box Arrangement
With these steps, you can create a flower box arrangement that enhances your home and creates a calm and inviting atmosphere for your guests. From picking the right plants and containers to keeping up with maintenance, it can be a source of pride and joy for you.
A flower box arrangement is ideal if you want to spruce up your balcony, windowsill, or backyard. Take a look at your local catalog or shop and find the perfect match for the place you call home.