For most individuals, purchasing a car is one of the most significant investments and milestones in a working person's life. With the sheer cost of a luxury vehicle in mind, most vehicle-owners hesitate to leave their car behind in the care of perfect strangers during their cross-country moves or during their well-deserved vacations.  
Whether you are buying a car, traveling for a long holiday, or moving across the country, there are several options for transporting your car to your desired destination. Your first impulse may be to drive the car yourself. After all, if they're built to travel—aren't they? While trekking to your new residence may seem logical, you should consider the long hours you'll have to spend on the road, not to mention the unfamiliar surroundings.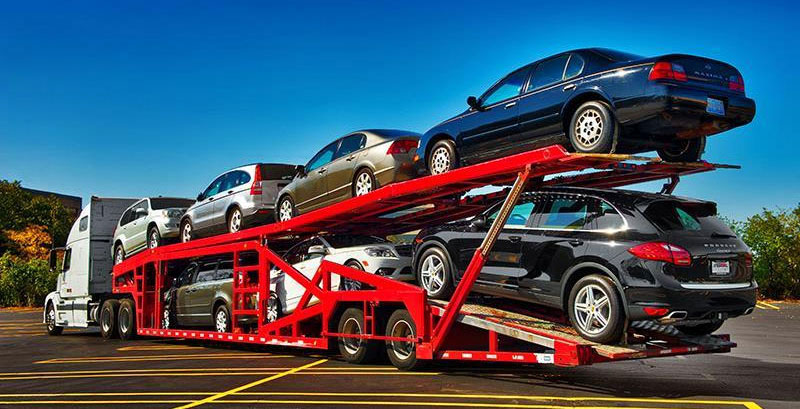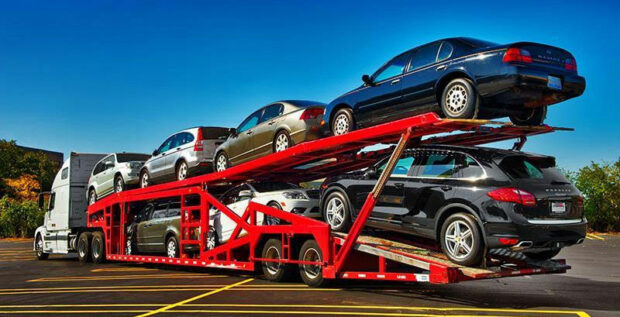 When you factor in the fuel costs and potential wear and tear of a several-hour or several-day road trip, it's probably worthwhile to consider a shipping company like Guardian Auto Transport. Below are six factors you should consider before transporting your vehicle yourself.
The wear and tear
If you decide to drive the car yourself, the mileage on your car will, inevitably, surge. The longer the distance you drive, the more susceptible your automobile becomes to wear-and-tear. Higher odometer readings render your vehicle aged and affect your car's value when you decide to put it up for sale.
A running vehicle is prone to wear-and-tear on the car's body, wheels, and engine. Whether it's a rock chip from an airborne rock, dust, and dirt from a passing semi-truck, or road debris that can pierce your tiers, all aforementioned examples of wear-and-tear are detrimental to your car's resale value.
To avoid damaging your car on-the-road, most vehicle shipping companies use large and sometimes enclosed shipping containers where your car sits safely without collecting any extra miles. If you choose the right service, your car will be delivered in the same pristine condition you packed it.
Enclosed or open shipping
As you look for the right auto transport company, you'll have to consider the two types of vehicle transportation: open-air shipping and enclosed shipping. Open shipping transports the car without an enclosure, while enclosed shipping protects your vehicle with a roof, four walls, and a sturdy floor in a shipping container. The shipping methods available to you will depend on your budget and car type. Nearly all vehicles moved in the U.S are transported via open shipping. Enclosed shipping is costlier than open-air shipping but offers an added level of safety which will guarantee that your car will be safe even in the most extreme weather conditions.
Does the shipping company offer insurance?
Like any other expensive possession, cars are insured against thefts, accidents, and any possible damage. However, you should be aware of the damage that your insurance policy may or may not offer. Once you've reviewed the damages/risks not included in your insurance coverage package, compare these gaps in insurance coverage with the potential damage your car may be exposed to when loaded on a freight truck for delivery to a new destination.
To further complicate the matter, some auto transport companies use contracts that release the shipping company from liability for any damage that may occur during transportation. This is why it's very important to ask or double-check if your auto insurance policy covers any potential damages that may occur during shipment. If your insurance coverage isn't comprehensive, ensure that you hire an auto transportation company that offers shipping insurance that will cover any potential damage when the car is in their possession.
How far in advance should you book the pick-up?
When it comes to booking the pick-up for your vehicle's transportation, it's crucial to plan well in advance. As mentioned earlier, most auto transporters require that you book the pick-up at least two weeks in advance. However, some companies may require even more lead time, so it's best to confirm this when you're making your reservation.
If you wait until the last minute to book the pick-up, you may find that the shipping company is fully booked, or you may have to pay a premium for expedited service. This can be avoided by planning ahead and giving yourself plenty of time to make the necessary arrangements.
To get an estimate of how long the shipment will take, it's a good idea to contact the shipping company directly. They can provide you with a more accurate estimate based on the specific details of your shipment, such as the distance and the time of year.
In addition to contacting the shipping company, you can also use an auto transport calculator to get an idea of how long the shipment will take and how much it will cost. By using this tool, you can compare different companies and their rates to find the best option for your needs.
Overall, booking the pick-up for your vehicle's transportation well in advance is essential to ensure a smooth and timely delivery. By planning ahead and doing your research, you can minimize the stress and uncertainty of this process and enjoy peace of mind knowing that your car is in good hands.
Does it cost more to ship an exotic vehicle?
No, the value of your car doesn't affect the shipping costs. Distance is the most obvious factor that'll affect the cost of shipping. However, the lengths you're willing to go to protect your car will be the biggest determinant of the overall cost.  
Most exotic car owners find enclosed carriers a safer bet for transporting an exotic car without exposing their prized possession to any damage. Enclosed carriers also carry fewer vehicles than open-air carriers, which is why it's almost twice as expensive to ship your car in an enclosed container, as compared to an open-air container. Car carriers are restricted from carrying varying amounts of weight. This makes the size and weight of your car a price determinant, as well.
What is the bill of lading?
The BOL is a vehicle inspection report issued by the carrier that documents the vehicle's pre-existing condition and acknowledges receipt upon delivery. Any damage that occurs during the transportation is also recorded in the report.  
As the carrier picks-up your car, it's crucial to ensure that the vehicle is thoroughly inspected before loading it. Verify that the condition of the car is recorded on the BOL before and after delivery. Only sign off the car's delivery after cross-checking the car's current condition with the condition listed on the bill of lading.
Conclusion
While some vehicle-owners choose to transport their own vehicle in the interest of cost and looming damages associated with a car shipping company, others may choose to prioritize convenience and time-efficiency over savings. If you do decide to hire a shipping company, adequately research your company of choice, so you can rest assured that your vehicle will arrive in tip-top condition at your new destination.