Homeownership evokes many emotions, like pride of ownership and the joy of knowing you've accomplished something big. But it also includes the responsibility and challenge of knowing when to make improvements and renovations.
When the time arrives for those makeovers, owners often wonder: What are the current styles? Will they stand the test of time? How will the changes I make increase my home's value or decrease my expenses?
Many trends seem to go out of style as quickly as they sweep in. However, when it comes to home design, some trends are here to stay. In this article, we will review the latest trends in home improvement that will not go out of style anytime soon.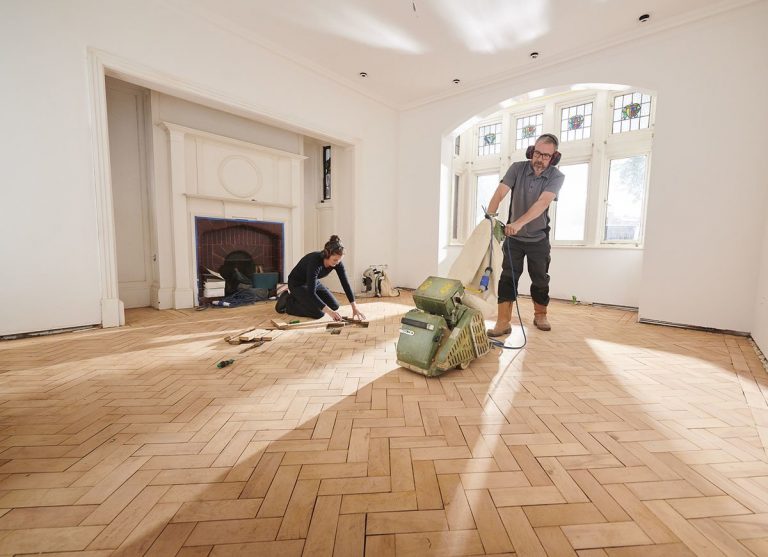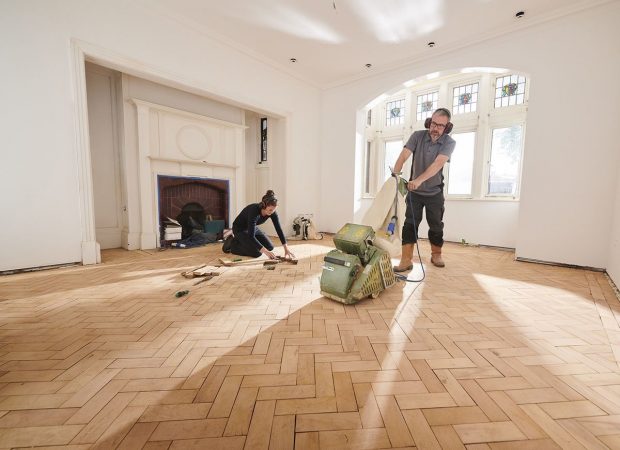 1. Updated Exteriors
The outside of your home needs continuous maintenance to keep it protecting you the way it should. Now might be the right time to replace your roof, depending on its age. But even if it doesn't need a complete replacement, it may benefit from spot maintenance to keep it in top shape. You want those heavy fall rains descending your downspouts, not dripping from your ceiling.
Siding is another feature of your home that requires regular maintenance or occasional replacement. Taking care of your home's exterior helps protect the interior of the house as well. Not only will well-maintained siding keep the elements at bay, it will also boost your home's curb appeal.
If you know it's time to update your home's exterior, you'll want to call in the pros. Angi provides a curated list of trustworthy businesses and contractors who are certified for the work you need done.
2. Outdoor Living
Backyards have always been a favorite family feature. However, the last two years have given this area of your home a whole new importance. Thanks to Covid-19, the popularity of outdoor socializing has skyrocketed.
As a result, many homeowners are giving their patios and yards makeovers. They might build a deck or just add comfortable seating and tables for al fresco social time. An outdoor kitchen allows the cook to join the conversation while putting food on those new tables.
Don't forget landscaping, either. Using plants native to your climate is an eco-friendly and lower-cost option for keeping your yard looking its best. And if you have kids, swing sets and jungle gyms offer ample opportunity for active play.
Comfortable outdoor spaces for spending time with family and friends can bring a whole new peace of mind. They make it easier to relax with small groups of friends while maintaining the social distancing needed to keep everyone healthy.
3. Upgrades to Indoor Features and Fixtures
Given the ongoing pandemic, families have spent much more time at home over the last two years. Although larger public events are resuming, many people will continue to spend increased time at home. That makes interior upgrades all the more valuable.
One popular upgrade is to replace traditional faucets with touchless faucets in kitchens and bathrooms. When your hands are full of germs, all you need to do is move your hand under the faucet in order to wash them. No longer do you have to touch the fixture and then immediately need to clean it!
Many homeowners are also investing in motion-sensing lights. This electricity- and money-saving feature is both convenient and energy efficient. No more scolding the kids to remember to turn out the lights — they'll turn themselves off when no one is there.
4. Environmental Sustainability
Two additional ways you can create a more sustainable, eco-friendly home are to upgrade appliances and windows. Advances in electronics include home items we rarely stop to consider, such as refrigerators, stoves, freezers, washers, and dryers. If you haven't replaced these appliances recently, this may be an excellent time to look for newer, more energy-efficient models.
Not only do newer washers use less electricity, but many machines will get your clothes clean while using less water. Nothing feels better than taking care of your family and protecting the environment at the same time.
Windows are another element of your home that may need upgrading. Technological advances have made them more efficient at controlling light while blocking out the summer sun or winter cold.
5. Robust Security Systems
As you make improvements to your home, another feature to consider adding is a home security system. An estimated 36 million U.S. homes have security systems — just under 30%. You'll want to be among the prudent few who properly protect their most significant investment.
If you don't already have a home security system, now's the perfect time to add this protection. Many systems available today include "smart" capabilities, allowing you to access them from your smartphone wherever you are.
If the alarm activates, you can check the video feed on your phone to help identify potential intruders. On the other hand, you can also turn off the system to let your in-laws inside. (Why did they think a surprise visit was a good idea?)
As a bonus, many insurance companies offer a discount on homeowners insurance if you have and use a security system. Check with your insurance company to see whether any new systems you consider will qualify.
6. Home Office Space
Home offices used to be a luxury only some families enjoyed. When the pandemic forced an abrupt shift to remote work, they became an essential room in most homes. An August 2021 PwC survey found that 41% of employees want to continue working from home. That doesn't mean they want to do so at the kitchen table.
Consequently, the home office has become a staple space. Basements, attics, and guest bedrooms can all be repurposed to create a home office. Using these defined areas makes it possible to install a door to close out household noise and other distractions.
A word of caution here, especially if you decide to use a bedroom as your office. You may be tempted to make structural changes to the room, such as a built-in desk or videoconferencing equipment. If you ever plan to sell the house, though, you may need that space to function as a bedroom. So it's better to outfit your home office with stand-alone furniture and decor.
Making improvements to your home requires a lot of choices. How much can you budget? Should you paint the hallway bath or install wallpaper? Do you want to DIY or hire contractors?
Fortunately, some choices are easy to make, and embracing these six trends is one of them. Some of these ideas — like sustainability — are newer, while others — like security systems — are as old as moats. However, any of them will add timeless value to your home.