Creating a backyard oasis is the perfect way to enjoy the outdoors and relax in style. Whether you're looking for a place to entertain friends, an outdoor space for your kids to play, or just an area where you can get away from it all and soak up some sun, certain elements are essential when designing a perfect backyard. From landscaping ideas to furniture selection and beyond, these six essential elements of design will help ensure that your backyard is as beautiful and functional as possible. With thoughtful planning and creative vision, you can craft a unique outdoor living area that suits your needs perfectly!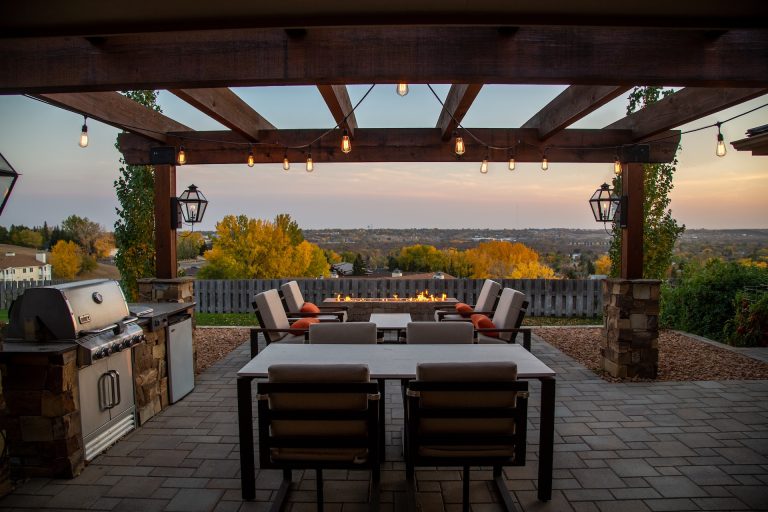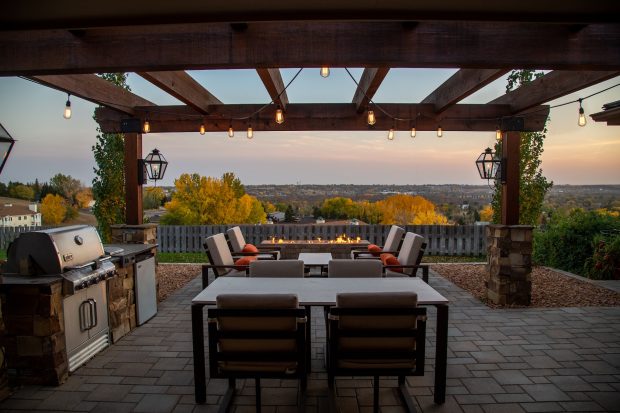 1. Landscaping
When it comes to creating the perfect backyard, landscaping is key. Consider planting flowers and shrubs that will add beauty and colour to your outdoor space; installing a privacy fence or wall to keep your yard private, adding a water feature such as a fountain or pond for visual interest, and incorporating paths, rocks, and other natural elements into the design of your landscape. One thing you shouldn't overlook is outdoor tiles that can be used to tie together the different elements of your backyard design. Additionally, take care to pay attention to the soil and drainage of your yard – this will help ensure that your plants will flourish!
2. Seating
Having comfortable seating options in your backyard is essential, whether you plan on using them for entertaining or just relaxing by yourself. Choose furniture that suits both your aesthetic preferences and practical needs; for instance, opt for a set of Adirondack chairs if you're going for a rustic look, or invest in some hammocks if you want to create a tropical vibe. Additionally, make sure to consider the size of your outdoor space when selecting furniture – it can be tempting to purchase too much furniture and overcrowd the area.
3. Lighting
As the sun sets, proper lighting becomes even more important. Consider installing dimmable overhead lights, such as string lights or chandeliers, to create a cozy atmosphere in your backyard. Additionally, pathway lighting can be used to add warmth and help you navigate the area safely during the nighttime hours. For example, DIY solar-powered landscape lights are an affordable and energy-efficient way to illuminate the area.
4. Décor
When it comes to designing a cozy outdoor space, décor is key. From nautical-themed throw pillows and lanterns to hanging rattan chairs and string lights, adding decorative elements will give your backyard a unique personality of its own. Consider investing in some potted plants as well – they can add colour and life to your outdoor living area without taking up too much space. Additionally, items like bird baths or feeders can be used to attract feathered friends into your outdoor oasis. Some other great ideas include wind chimes, hammocks, and fire pits.
5. Structure
Having some structure in place will help ensure that your backyard is usable and enjoyable throughout the year. Think about installing a patio or deck to give yourself a comfortable spot for entertaining guests – this can be especially helpful during those summer months when you want to spend as much time outdoors as possible! Additionally, think about incorporating an outdoor kitchen or bar into your backyard design so that you have all of the amenities necessary for grilling and barbecuing. And finally, don't forget to provide adequate shade – whether it's with umbrellas, pergolas, or awnings – so that you can keep cool on hot days.
6. Activities
Make sure to include activities in your backyard plan so that you can make the most of the space. Consider adding a pool, hot tub, or spa area if you're looking for an oasis-like retreat, install a basketball hoop or volleyball net for some friendly competition; build a fire pit and gather around it with family and friends to enjoy s'mores, hang a hammock between two trees and relax while reading a book, set up horseshoes, bocce ball, or cornhole games for hours of entertainment, or create an outdoor movie theatre where you can watch films under the stars. With these activity options in place, your backyard will be the perfect place for all sorts of fun.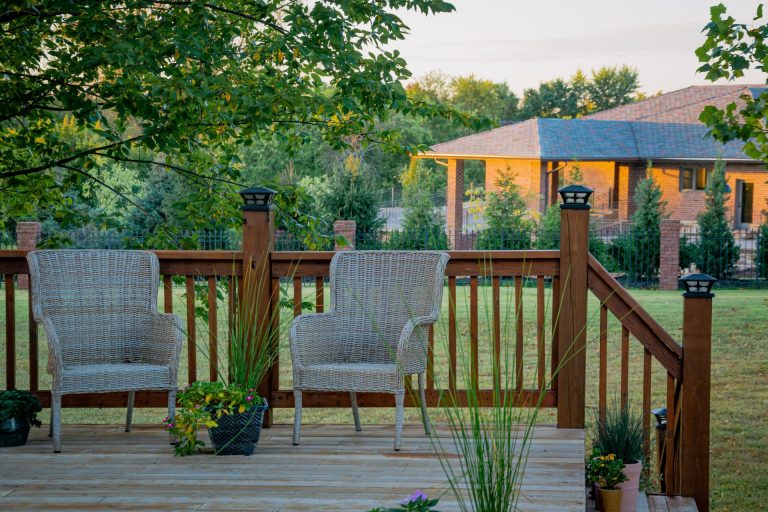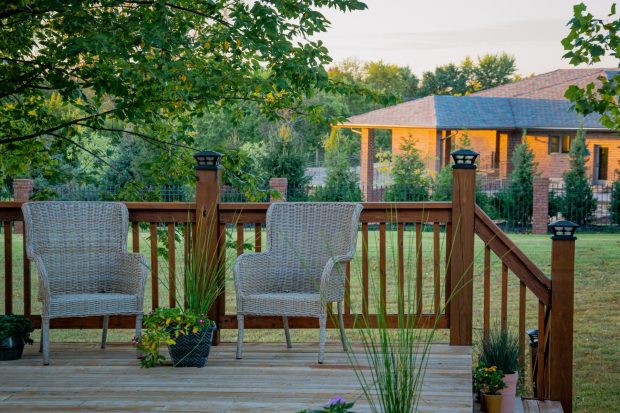 With a bit of planning, designing a cozy outdoor space doesn't have to be daunting. Start by making sure all the necessary elements are in place, such as lighting and seating, then move on to décor and activities to give your backyard its own unique personality. With these tips, you can create a comfortable spot that will be the envy of your friends and family!