Home renovation is vital because it improves the current shape while adding some extra features that might not have already been in the previous construction.
Making improvements to your home makes it look warm and feel much more lively when you think about it. Aside from that, a proper home renovation could increase your home's value and enhance its functionality.
Among the various benefits of renovating your home is the luxury of deciding at any time of your choosing to change your wall colours or increase the smoothing height.
This possibility makes home renovation somewhat flexible and exciting for DIYers. However, there are periods when you might not find it comfortable to pay for multiple home renovations  at once. One way to pay for this is through debt consolidation.
While considering this fact, you might also have issues documenting the entire project and the total expenses incurred. Rest assured that you landed on the apt article for you. This piece addresses more than the issue of liquidity for a renovation project, but also the issue of paying multiple project coordinators.
We will talk about the most popular funding methods and how to control your home remodelling without burning your energy out.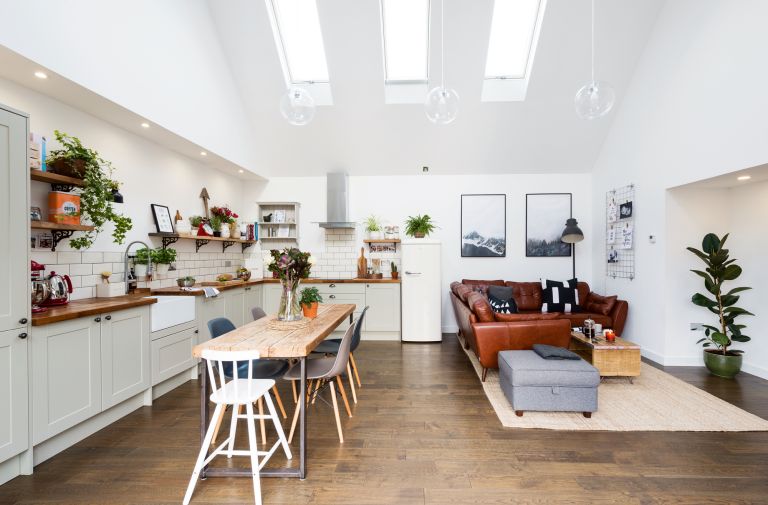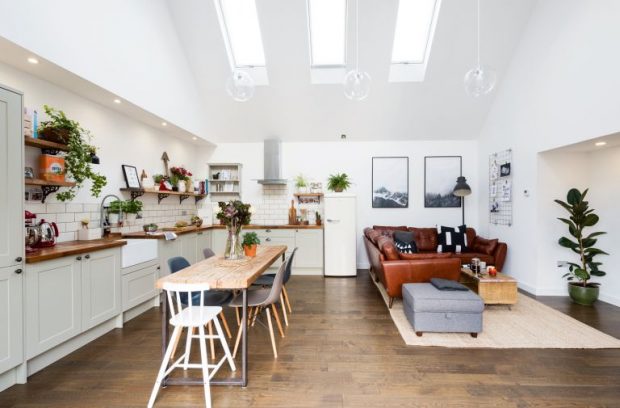 Five ways to pay for multiple home renovations at once
As mentioned earlier, sourcing for and completing payment for numerous home renovation projects can be somewhat hectic.
Regardless, with the right advice, understanding of what you're paying for, and how to go about it, you would not have any problems at all.
This section will discuss five (5) different methods of paying for multiple home renovations at once. Let's get started!
Get a Renovation Loan
You can get a renovation loan from the bank through the Federal Housing Administration (FHA), 203 (K), or Fannie Mae HomeStyle Renovation Loans in some countries.
These specified firms can be beneficial for you if you plan to finance a renovation. They differ on their terms and conditions that allow homeowners to borrow based on their property's future value after the renovation.
With an FHA 203(k) loan, you get optimum flexibility because you finance about 98% of your improved home value. Like other FHA loans, the FHA 203(k) loan allows lower credit scores and higher debt-to-income ratios, unlike conventional loans from banks and mortgages.
Although, homeowners must pay mortgage insurance since the loan program provides luxury improvements like swimming pools and gardens.
Your Savings
Many households have a certain amount of money set aside for a particular event. You could either save towards the renovation process or take a suitable amount from your savings to offset the renovation cost. The most economical method of paying for multiple home renovations is with your reserve funds.
Cash and liquid assets as savings have no interest rates or collection fees. You could find yourself desperate for more funds if you start laying hands on your reserve. If you have an income source that can quickly cover up the depleted resources, then you are sure not to find yourself in a dire situation.
Another advantage of borrowing from your reserves is that you can quickly liquidate your funds in case of an emergency.
Home Equity Loans
Home equity (HELOC) is a real estate loan structured like a standard line of credit. Home equity allows having access to about 80% of the equity in your home in simpler words.
Deducting your current mortgage liability from your property's original market value gives the estimation of the equity. If you are familiar with a home equity loan, you would realize that it is a traditional way of financing and settling several home renovation projects all at once.
A significant advantage is that even if you have a large set of projects, large sums will be made available to cover them.
While Home equity loans (HELOC) have lower interest rates than personal and credit cards, it tends to deplete your equity. It reduces the sum paid to you when you eventually sell your home. However, another
Sweat Equity
The sweat equity approach might seem somewhat miserly. Still, it sure is an excellent method of completing multiple home renovations with an estimated budget.
What is sweat equity?
Here is a simple way to put sweat equity into words. When you get two or three close friends to help in the renovation, you get sweat equity at the cost of a pack of drinks and a large pizza.
Sweat equity utilizes the concept of Labor Cost to complete the entire renovation cost. You could save cost by inviting a few friends to help in the renovation at their comfort.
However, it could take a longer time to complete the entire project than when a skilled labor force handles the same task. It, however, keeps your home equity and reserves in balance.
401K Loans
When you have urgent repairs or renovations to take care of and plan on settling them all at once, opting for a 401k loan is something you could try.
401k loans offer a lower interest compared to other types of loans. You can borrow up to $50,000 or 50% of your mortgage's worth and vested balance. However, it isn't the best option if your job isn't secure because you may have to repay out of your retirement fund if you lose your job.
Conclusion
With the following information, you can now pay for multiple home renovation projects without overthinking how to act. Before performing any specific action, ensure that you have correctly read each method and understood each of them.
It is also vital for you to prepare yourself for each action's consequence should you have a problem with the plan you decide to follow.