In most trips the bigger part of travelers are looking for entertainment. They visit historical objects, architecture, taste food and beverages, and so on. But sometimes the most intriguing impressions are left by nature and its form objects like houses or cities.
Today, the Travel Ticker team (the website which will help you book hotels a lot cheaper) is gifting you a chance to get to know five geographically and topographically interesting places that were formed naturally. These incredible places are truly one of the kinds, and they are truly worth visiting one day too!
Kandovan, Iran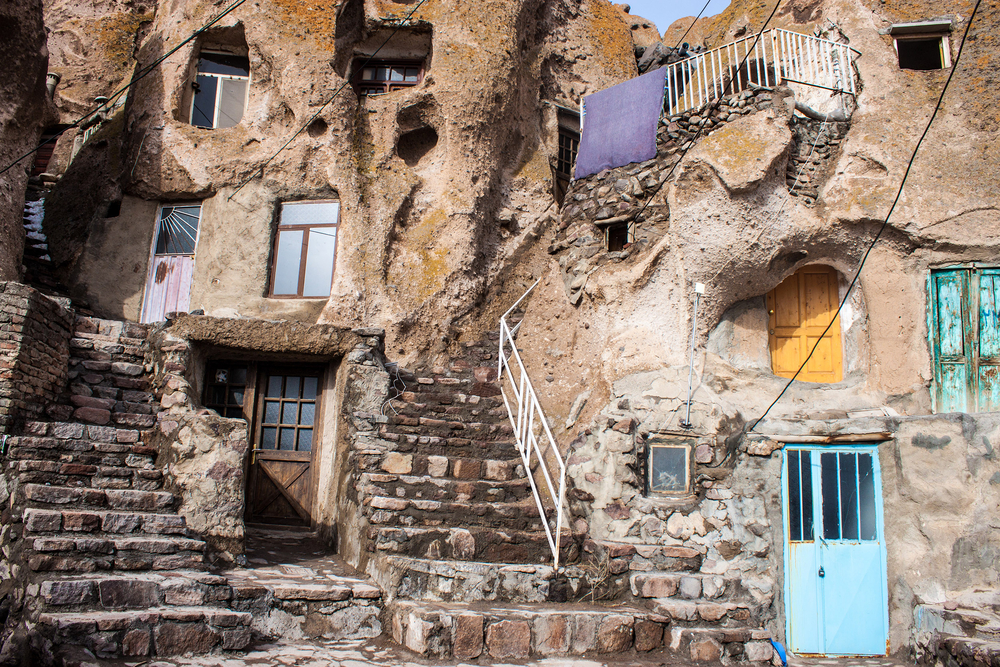 In the northwest of Iran, in Kandovan, tourists from around the world come to see the unique buildings that made this small village famous. Local people are living in huge volcanic ash cones which were used as a main and sometimes the only building materials for their houses.
All these ashes are products of not active Mount Sahand volcano, which is very nearby Kandovan, so locals do not lack building material for sure. Seeing from far away, the whole village looks awfully similar to a large termite colony, although locals call their home "Karan" which literally translates into "hive."
Lake Titicaca, Peru
The unusual village, which is a village on the water, was created by the Uru tribe, as a way to protect themselves. In the 13th century, they were pretty regularly attacked by the Incas, we all know pretty well. So, Uru people got tired of that and decided to protect themselves from those bullies in an extraordinary way – people began to build 42 floating islands from tottori reeds bounded together. And so they built a one of a kind village which protected them pretty great – the tribe still exists while Incas were conquered.
But unusual living conditions had an effect on Uru people's health. A large part of them are now suffering from rheumatism. And although nowadays this tribe is not being attacked, people still don't want to leave the village and historic homes. So some of the locals are working right now as guides and earn money for the living. And to make that money is not only necessary to eat. The village consistently needs to be renovated, since reeds rot quickly, and they need to be replaced every few months.
Stockholm, Sweden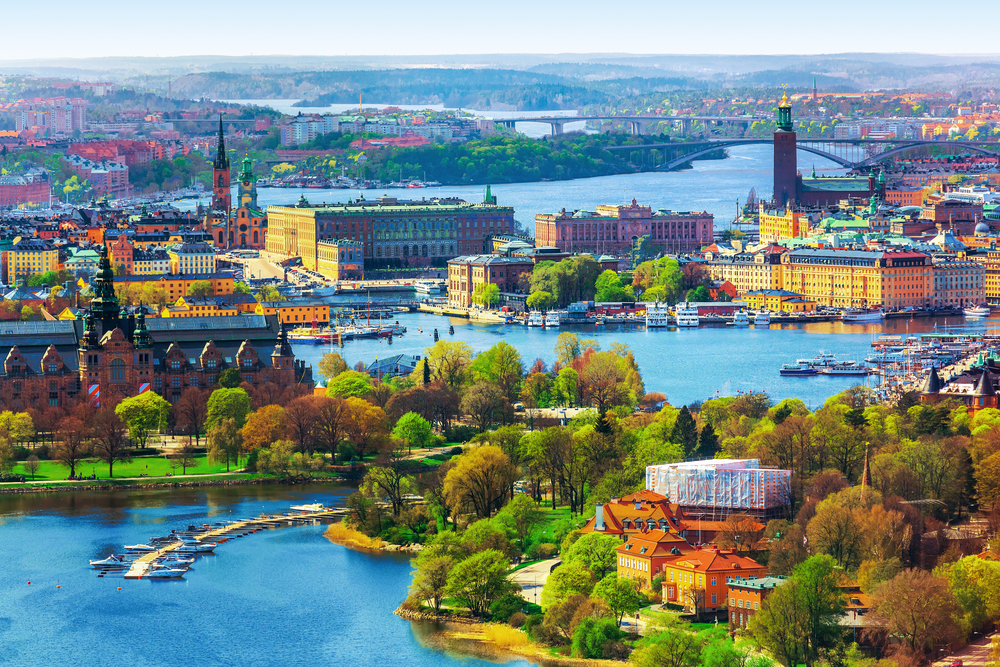 Stockholm is one of the most beautiful cities in Scandinavian countries. It is also one of the oldest and one of the oddest ones too. The Swedish capital was founded in 1252 on the Stockholm archipelago, which is the largest in Sweden and one of the largest in the Baltic Sea. Stockholm archipelago consists of about 24 thousand different sized islands. And the capital Stockholm is located on one of the largest ones.
To feel the uniqueness of the city is the best from the water. Tourists are offered different means of water transport to choose from. If you want to sail, you will be able to see not only the town but also the surrounding islands. They were formed after glaciers started moving through the land thousands of years ago and left the granite rocks. It is also fun to know that in Swedish Stockholm archipelago is called "Skärgården" which means "garden reef." It is a direct reference to the rocks protruding from the sea, which makes those rocks look a bit similar to flowers in a garden.
Guadix, Spain
50 kilometers to the west of the city of Granada, in the town Gaudix tourists, can stop by at underground caverns. These caverns are believed to be created around the sixteenth century then local Moors who lived there, fearing the persecution of Christians fledged to mountains and began carving their homes from the soft sandstone.
Today we can enjoy more than 2 thousand different carved homes in here. The fun part is that all these apartments are not literally just caves. In fact, people are still living here, and they do have all modern perks as well – there is electricity, water supply system, the Internet, and in some places – even the marble floors. Cleverly thought out natural ventilation system ensures that in summer, even then there is 40-degree heat the temperature in houses remains pleasant – about 20 degrees Celsius. So, it is a real masterpiece of human's dedication and creativity.
Nördlingen, Germany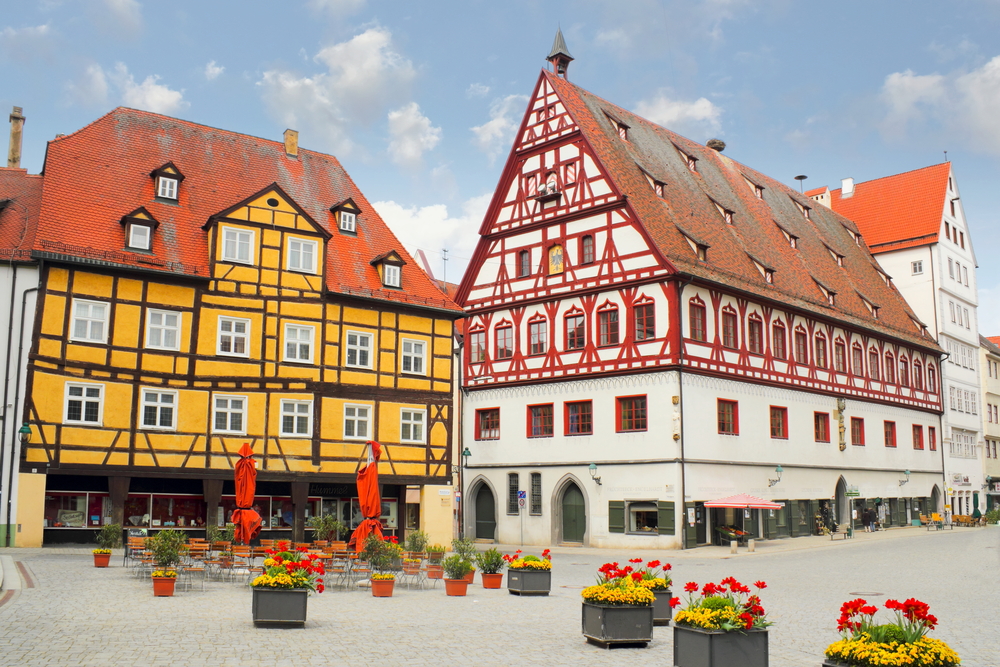 Nördlingen town actually lies in a crater which was knocked out by a massive meteorite million of years ago. Established in 898, the city attracts tourists not only by the red-roofed houses and beautiful Gothic churches but because of the city's unique form. Nördlingen is completely round. Interestingly, for a long time, residents thought that a volcano shaped their place of residence. And only in 1960 the real reason was discovered.
It is said, that the best time to visit this beautifully strange city is before the great winter holidays, since here, as in many other German towns, a lot of Christmas fairs are being hosted. Although, visiting this country at every other time of the year is equally beautiful and definitely worthy. So – visit it too!