With all of the possible choices that you can do when it comes to modern home decor, it is only natural to feel overwhelmed and a little intimidated. What if there's a better color palette to choose? What if the furniture you like doesn't fit with the selected color scheme? What if you break some of the rules of the style?
All of these questions are questions you shouldn't ask yourself. First of all, there are no strict rules to any style, there are only concepts and guidelines derived from them. The modern style is much more than what we usually think of it. It is not just angular furniture and minimalist details in black and white tones. Modern home decor can be any shape and color really and to prove that to you, we are going to showcase just 5 of the many types of modern living room decor you can choose for your home.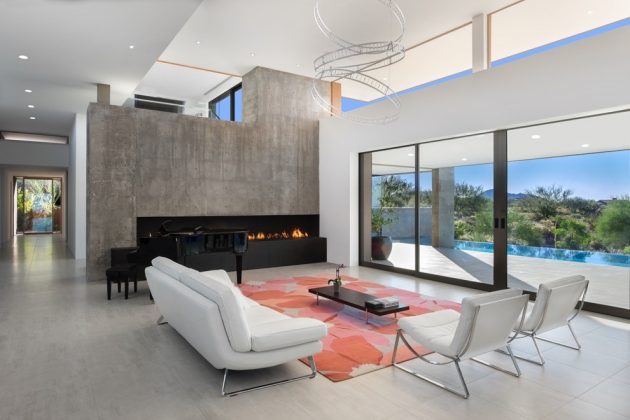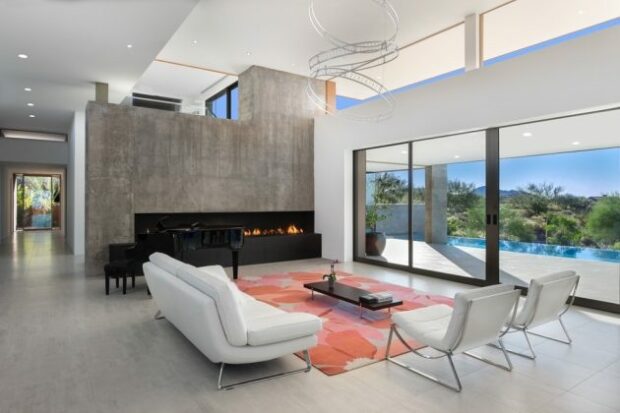 1. Minimalist Living Room
Whenever you think of a modern living room, the image that pops up in your mind is the minimalist living room which is usually situated in a rather large open space, commonly grouped together with the dining room and kitchen in an open plan layout. Typically for this style of modern living room is a large glazed surface that opens up a view of the outdoor areas, such as a landscaped garden and at the same time, delivering plenty of sunlight inside. The minimalist living room takes your attention with its clean lines and minimal details.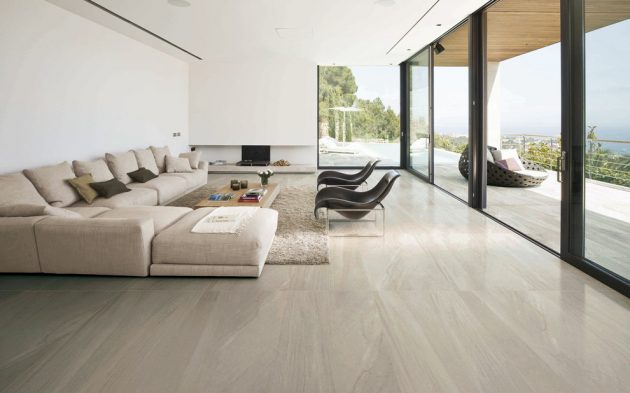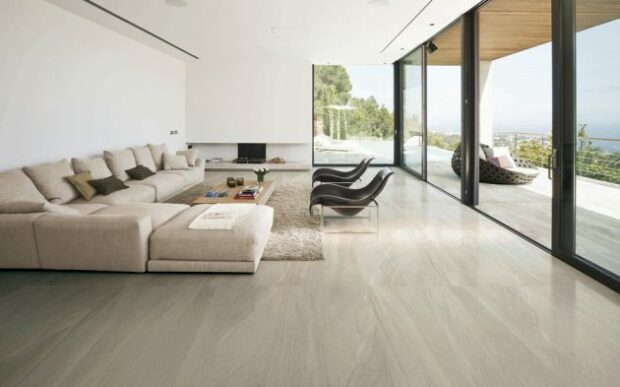 2. Black & White
The monochromatic living room style is also one of the most popular when it comes to the most common misconceptions of this style. When done properly, it creates a stunning dramatic impact and it softens it up with neutral tones and geometric shapes. Furniture as offered from Room Service 360 fits in well with the thoroughly modern direction this type of modern living room aims for.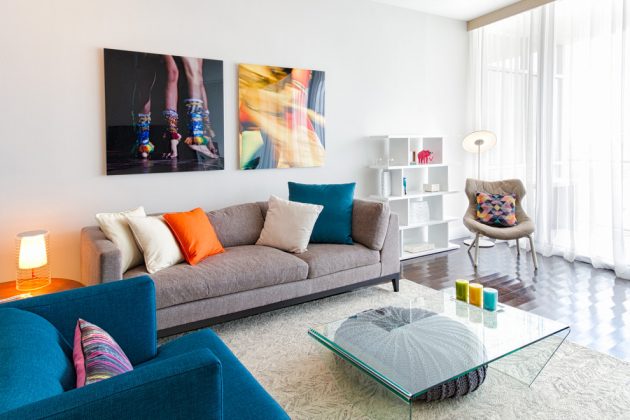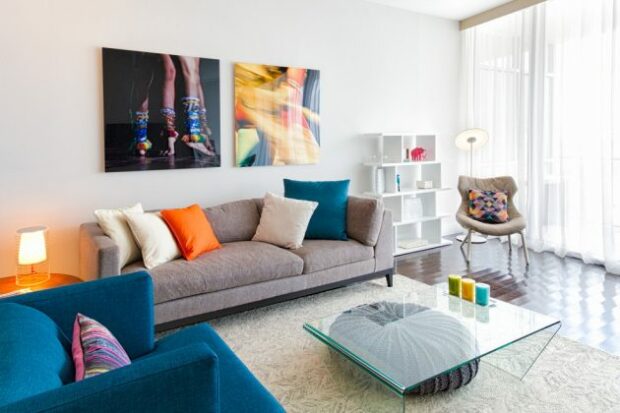 3. Vividly bright
While you might think of the eclectic style when you first see a modern living room with vividly bright colors, it doesn't always have to be so. There is nothing that limits the modern style from making use of bright colors in its color palette. A smart combination of furniture, wall accents and decor can create a beautiful modern living space that doesn't fall in the stereotype of this style.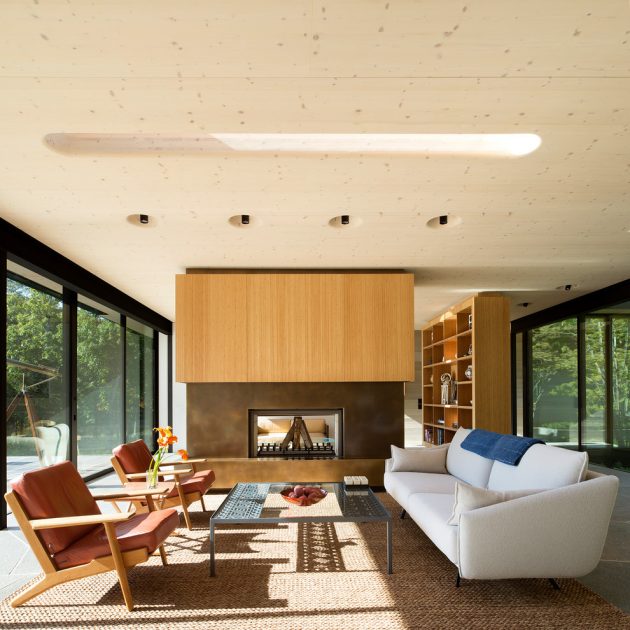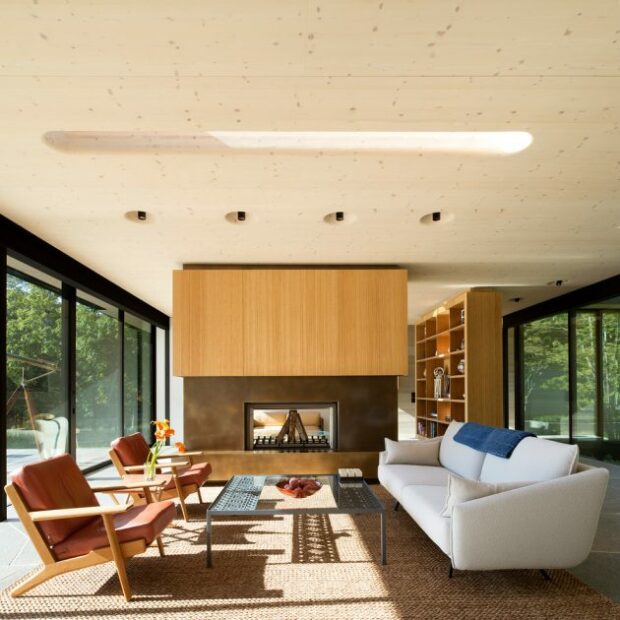 4. Mid-century inspired
It is no secret that the modern style is an evolutionary step from the mid-century modern style so it is only natural to expect a modern living room that displays a sort of a transition between the mid-century modern style and the modern style. It is commonly characterized with wooden accents, living decor, vibrant furniture and plenty of vintage details.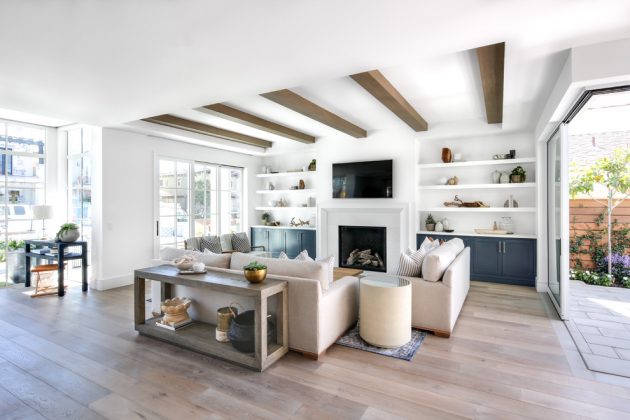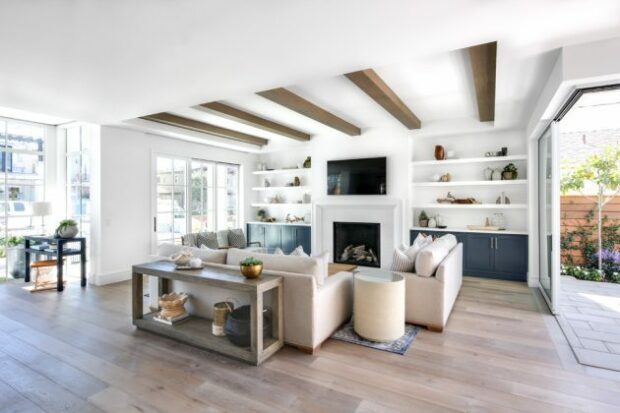 5. Transitional Traditional
Most people don't really want too much modern when it comes to their living room and others don't really know that what they have isn't exactly modern, but more so transitional. This style mixes and matches the best from the traditional home decor style and the modern style, bringing both of these styles closer together and making their most prominent features more accessible to a wider range of homeowners. It usually employs a neutral color scheme with furniture that is more on the traditional side but with a limited set of accents and decorations that give it a modern appearance.