A patio is the best place to spend your free time when feel like being outdoors. You can entertain family and friends on your patio as you enjoy fresh air and can turn lazy breakfast to long lunches and late night parties if you have the right atmosphere. There are several features you can include when designing your patio to make it inviting to your guests and of course for you too. With this in mind, here are 5 top tips for making your patio the place to be.
1. Add Heating to your patio to prolong the party
This is an effective and effortless way to create a comfortable space on your patio and means you can use your space from morning to night. Heating will keep your patio warm even during winter. You can either install gas or electric outdoor heaters. Heatstrip radiant heaters are a good option. These are slimline heaters that are specifically designed for outdoor spaces such as patios. The heaters come in a variety of styles and this allows you to select a model that works well with your environment. Install advanced heaters that will warm the space as soon as they are put on.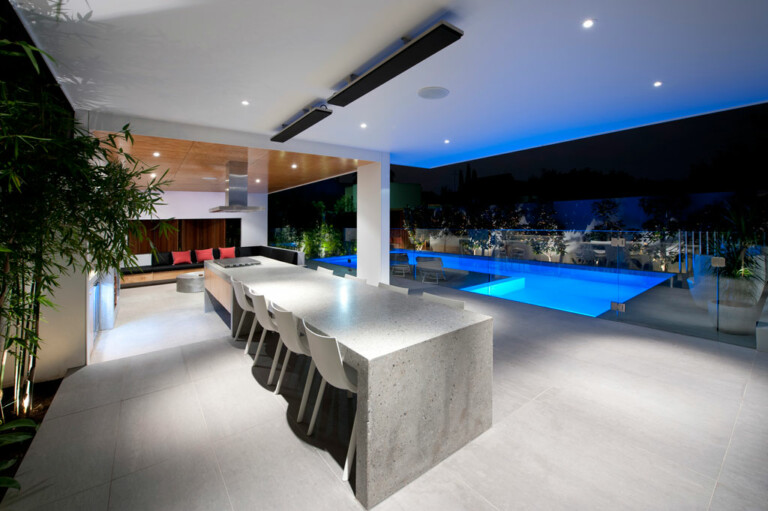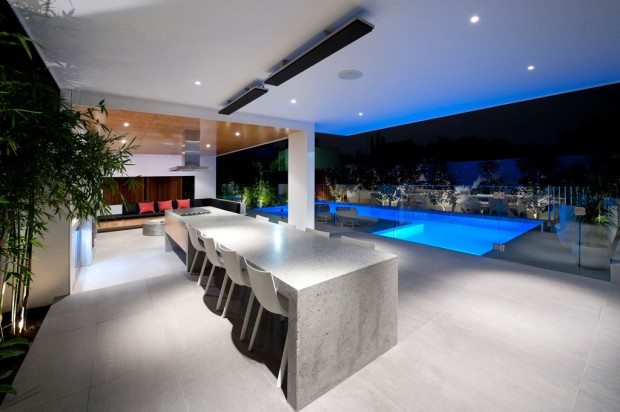 2. Include a Container Garden
This is a great way to liven up your patio. Place several flowerpots in a variety of sizes together on the patio. The flowers will make the space seem lusher. Include flowers with different shades, textures, and leaf sizes. You can also plant some herbs to use in your meals and turn your garden into a culinary masterpiece.
3. Create an Entrance
You can make your patio more inviting by creating a beautiful and inviting entrance. The entrance can be a metal gate or arch or charming wooden trellis gate. Picket fencing can also work well for a patio entrance. If you choose to use a picket fence, it can either be linked to your house or stand alone in the yard. Make sure the entrance you create blends well into the landscape and plant flowers by the side of it to create a lovely inviting welcome for any guests you entertain.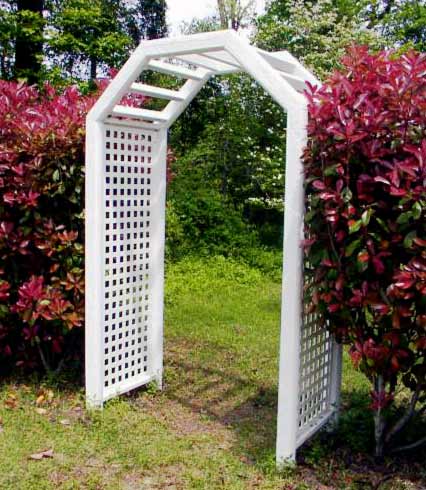 4. Provide a View
A great view provides a focal point on your patio. This helps to add some sophistication and elegance to the space. The view should be stunning. One of the best ways to do this is by designing a formal garden to give you an impressive backdrop. You can also consider adding a fountain. Use a variety of fragrant flowers to create sensory appeal on your patio. Another option is to plant a small tree that will provide an additional interest and shade for the space.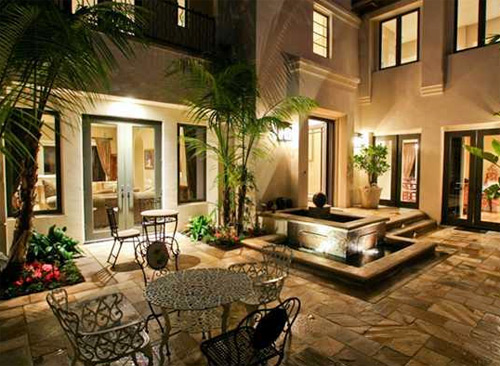 5. Use Artistic Elements
Outdoor art can make your patio seem more appealing. A striking wrought-iron gate is a great artistic piece for a patio. You can also install some mosaic tilework if you have a fountain on your patio. Good paving can make any space look classy and well designed to choose your tiling well.
A patio should be an addition to your home. You can make the space comfortable by including some of the elements available in your living room such as the right furniture and tables to ensure your guests are comfortable. Then look for  elements that add personality and make the patio welcoming. It should be a space where you can spend several hours. Exploit your creativity when designing your patio. You can choose to do the design on your own or hire a professional designer to do the work. The only limit is your imagination.