There is nothing so pleasurable as sliding yourself gently into the seat of a vintage car.
The sounds, smells and feel are both nostalgic and refreshingly new compared to the suffocating, plastic experience of your average modern car.
Even luxury cars these days seem to lack the style and sophistication of classic automobiles. Leather and wood were staple materials and craftsmanship was the norm. Unlike today, where is is hard to tell one bland car from the other, classic cars each have their own distinct lines and features. No wonder so many people love them!
The uniqueness of the classic car produces one singular problem – they are often literally, irreplaceable. Parts and panels are usually scarce and many need to be sourced from overseas or specially manufactured. With that in mind, the importance of maintaining and protecting your vehicle becomes paramount.
Let's look at a few ways that you can keep your pride and joy running smoothly, now and in the future.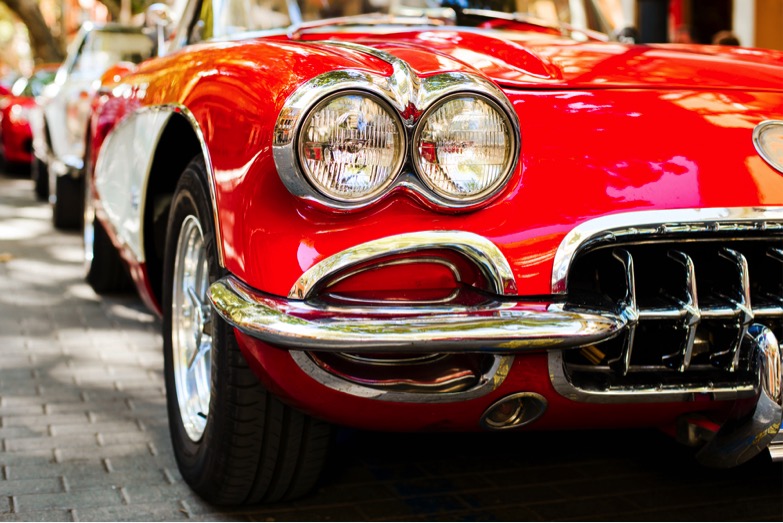 Red Carpet Service
For those aficionados like myself, who reside in and around Brisbane, I utilise the services of, what I like to think of as my 'car valet', in the form of a Gold Coast mobile mechanic. They come to my work or home on a regular basis to service and maintain my vehicle.
Another benefit of this regular attention, is my car's logbook.
This record of servicing reflects the attention and love that has been showered on it. That means that, down the track, if I ever decided to sell, buyers can view my car's maintenance history and purchase with confidence.
Sure Shine Redemption
Shannon's Classic Car forum is a veritable wealth of information as to how to keep your vehicle looking its best at all times. Everything from removing bird droppings from your car's paintwork to restoring a vehicle to it's former glory, can be found there.
Here are a few repair tips I picked up. Just click on them to find out more:
Treading carefully – tyre maintenance
A spotless, shining car can be let down by a set of dull tyres the same way the style of an Armani suit can be lowered by a pair of cheap, dirty shoes.
One suggestion for keeping tyres black is simply black shoe nugget, specifically Parade Gloss. Another option is Meguiar's Endurance Tyre Shine Gel which is available from places like Supercheap Auto.
For whitewall tyres, which have different issues to due to their colour, try Wide White whitewall cleaner or Simple Green which can be sourced online.
Internal delight – transforming your interior
To me, that 'new car smell' reeks of chemicals and toxins, which is another reason why I love my vintage car.
Simply wiping over your leather upholstery with lukewarm water and a natural, neutral soap is recommended. To remove marks, lather the soap onto a soft cloth and then wipe over the surface of your seats and any other areas where leather has been used. Finish off with a dry cloth.
This same process can be used to clean a soft-top (convertible) fabric roof.
For fabric upholstery, avoid using water as much as possible, as this can sometimes soak through to the upholstery and cause mould and smell. Avoid harsh chemicals and use products specifically designed for your fabric.
Spit 'n' polish – chrome care
One of the things that really differentiates a vintage car from its modern counterparts is beautiful, heavy chrome bumpers, grills and trims.
The key to keeping chrome looking good is maintenance and regular attention to avoid oxidisation. In other words – prevention. Provided there isn't any rust spots, wipe over your chrome with warm water and a mild soap. Rinse and dry well. A little metal polish, specifically designed for chrome will add the final touch to polish and protect.
Failing to regularly clean chrome can result in small spots of rust which, if left unchecked, can cause pitting.
The sight of a gleaming, classic car, cruising down the road, sends a thrill through young and old alike. For the fortunate few of us, privileged to own such automobiles, we are endowed with a legacy to protect the past for future generations. Look after your piece of history well, and it will reward you with years of motoring pleasure.