While it is nice to purchase a new piece of furniture there are many opportunities when it can be more satisfying to make something yourself. One of the best examples of this is pallet furniture.
In fact, you can make virtually anything from pallets; all you need is some time, a few screws or nails and a look at these table saw reviews. The best part is that you can usually get pallets for free from a local warehouse.
Of course it is important to note that any pallet which has been used to transport chemicals may still have traces of these chemicals in it. Ideally you should use pallets which have been used to transport food or other dry materials.
Here are 5 things you can make from pallets:
1. A Planter
Pallets are great for making planters. You can simply use one as the base and add extra pieces of wood from a second to ensure the base is completely covered.
The main supports of the second pallet can be placed on the corners of the first to build the walls of your planter. Yu can repeat this with as many pallets as you wish to create the right height.
Of course you can also make the supports longer to lift the planter off the ground more.
2. Fences
Pallets are absolutely fantastic for fences. You will need to pull the planks of wood off the main pallet. These can be the upright sections of your fence. If you wish you can use your table saw to make each of them into a point.
You'll then need to sink your fence posts and add a board top and bottom; for your uprights to screw too.
Then simply step back and admire; or paint if you wish.
3. Garden Table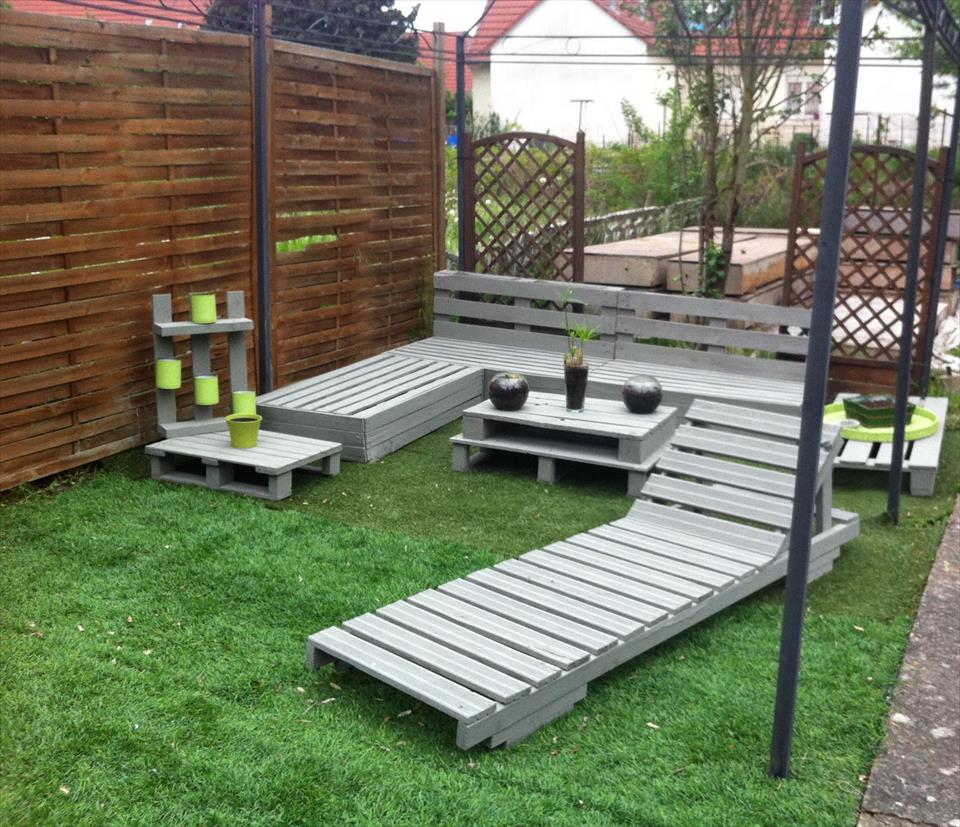 This is a brilliant and easy project. For a low table you will need 3 pallets. The first sits on the bottom and the other two sit on top of it; next to each other with half of them on the lower pallet and half off.
It's a simple but effective table.
You can use the same design to create a taller table; just add extra blocks for legs.
4. Shelves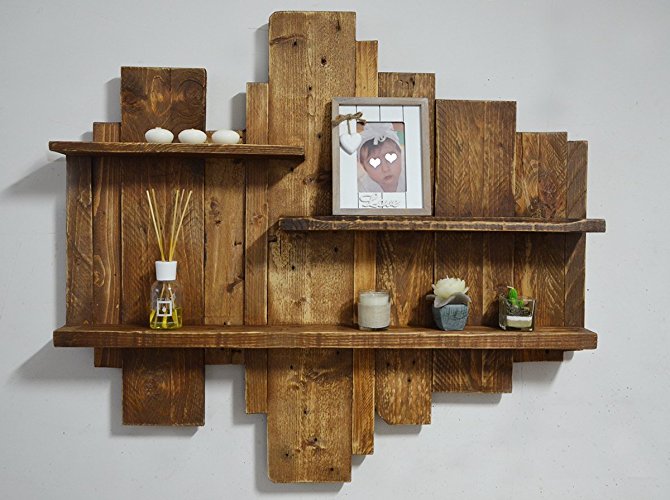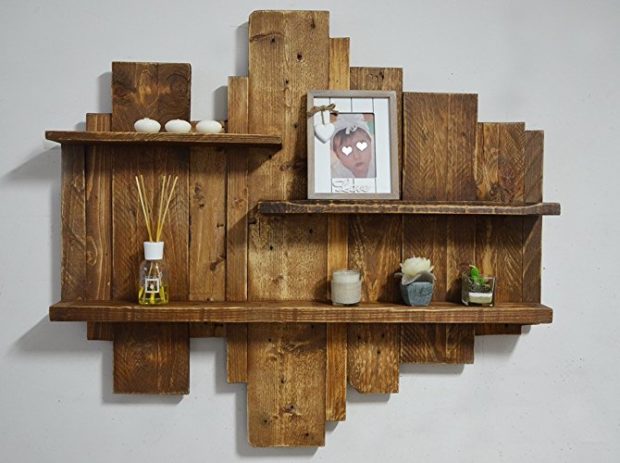 These can work in your living room, bedroom or the garden.  In fact this is exceptionally easy.
Stand the pallet on its end and work out where you want the shelves to be. Then remove the boards except for the ones that will be behind shelves.  Reattach these boards to the front side, as shelves. You should be able to use the existing frame.
Then you just need to screw it to the wall and add your books or ornaments.
There is no limit to the size or shapes you can make.
5. A Bed
This is actually easy as well!
Decide the size of the bed you need and cut one pallet in half with your table saw. Attach this half to another pallet and repeat. This should be the size base you need.
All you have to decide then is whether to use legs or keep the bed on the floor. It can be finished in both ways.