An engagement is a sparkling happy moment for every woman who anticipates marriage. Many people go for the engagement rings as a symbol for the engagement. However, you need to be extra careful when going for such rings for your partner so that you choose a ring which is attractive for your partner.
There are many factors to consider while choosing an engagement ring such as: the shape, right metal and the 4 C's that includes; cut, color, clarity, and carat. From these factors and infinite styles of rings available to choose from the following are five styles of engagement ring for girls who love bling.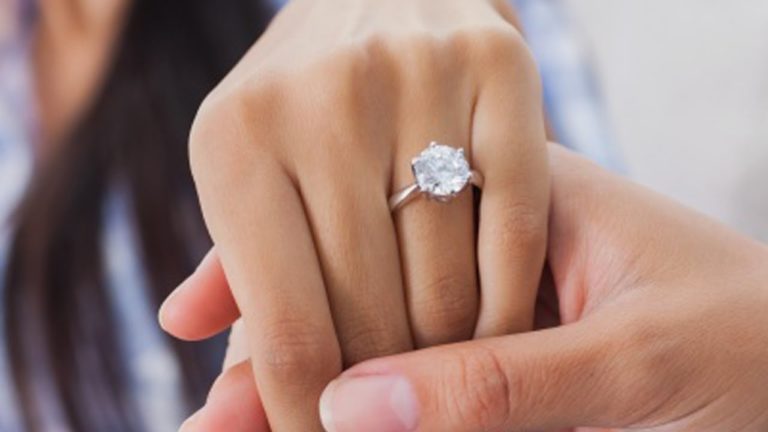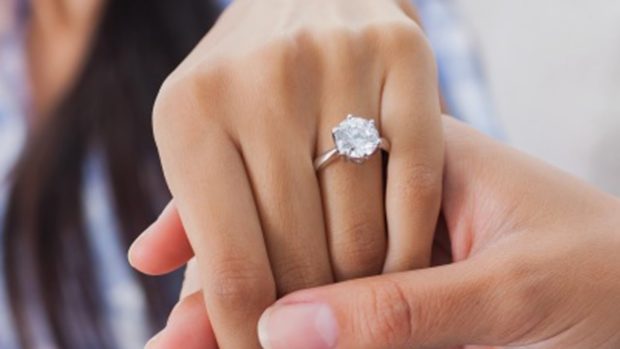 1. Halo Engagement Ring
Halo is one of the favorite ring styles of all times. This ring is made up of a central stone that is surrounded by small gemstones. The small stones can either round or oval with and the center that is marquise or pear-shaped. This center creates an extra sparkle to attract people.
The center stone has been surrounded by other stones with great illusion and it is bigger than the other surrounding diamonds. Halo ring may have double or single bands that are mounted with many gemstones to bling more.
The bling setting on a halo ring makes it beautiful for an engagement ring. Additionally, this ring creates a perfect balance between vintage and modern high fashion and simplicity.
2. Vintage Engagement Ring
It's a classic ring that can never go out of style. Vintage is a new ring with a custom design an engagement ring. The design of the ring may be Victorian, Edwardian, and Art deco. From these varieties of rings, you can choose one that reflects your style. The unique and classic nature of this ring makes it to be eye.
Diamond allows this ring to be crafted into any shape; oval, round, princess cut or cushion cut. Additionally, vintage has intricate details with metal balls, metal beads or twisted metal thread decorating the sides. Vintage is timeless bling that any girl would love to pass it to the next generations.
3. Solitaire Engagement Ring
Solitaire is an elegant ring whose name originates from a French word meaning "alone". The solitaire ring is a single diamond or gemstone attached to the center. There is no side stone embedded in the band making it noticeable and prominent.
One can have a single band or double band which may be white, yellow or rose gold. For any woman who wants a sparkle with diamond fully exposed, the solitaire should be your ring. Solitaire's setting attracts the user's attention to the center stone.
4. The pave Engagement Ring
Pave is a luxury style engagement ring. This ring is made up of an oval or round halo centerpiece paved with small diamonds or gemstone attached closely to ensure no metal is exposed. Once this ring sets it position on your finger, it makes you feel great.
The small diamonds line the ring band creating an extra sparkle. One can add any intricate detail for personal style and personality to the ring. The pave ring has an allowance for one can choose the centerpiece to be halo, solitaire or three-stone ring making it a timeless ring. The setting of this ring adds elegance without causing a distraction to the central piece
5. Three-stone Engagement Ring
All girls who love bling also love a good love story. Three- stone engagement ring is a ring that tells a story. The ring features a large diamond ring flanked by two diamonds or gemstone on either side. Three stones may symbolize a time in your relationship which is the past, present, or future or they may also symbolize love, friendship, and solitaire.
You just need decide what the three stones symbolize in your love story. For extra sparkle, one may mix and match the diamonds and gemstone-like Ruby or Sapphire. One can choose different shapes for the three stones
Final verdict
Modern engagement rings with bling create more appealing and intuitive user experience to change your perception about the bling rings. These rings are not only classy but also more comfortable when worn on your finger. Many people who have passion in ring always rate these rings highly.
To purchase these rings, you need to carefully go through the ring customer reviews to know all the features and responses about the rings.  Otherwise, bling engagement rings are the best rings to make your partner appear elegant.