Puglia is a beautiful region that is perfect for those who want to enjoy a more local vacation than visiting places like the Amalfi coast. It's well loved by the Italians and is their "in country" vacation hot spot! So if you wanna vacation like an Italian then, Puglia is the perfect location. Located in the south, in Italy's "boot", this area has an amazing array of historical landmarks, blue seas and of course food galore!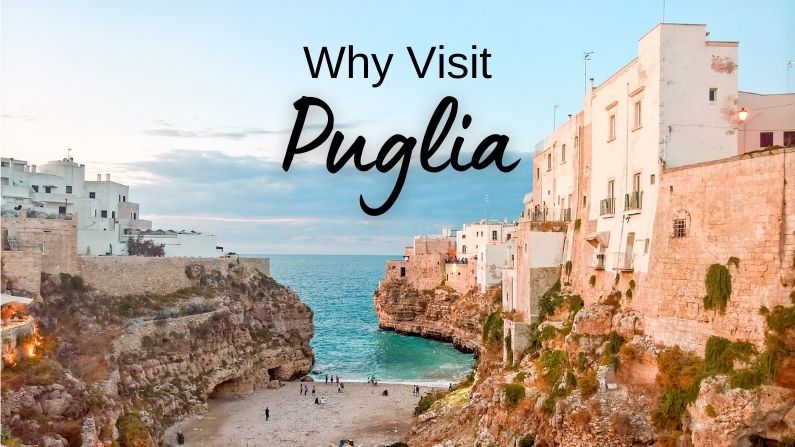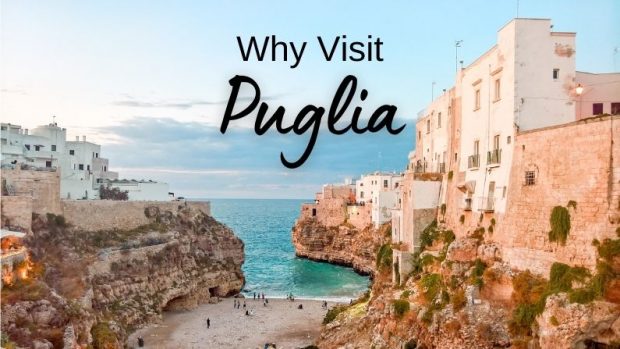 The food!
Italy is well known for its incredible cuisine and Puglia is definitely a must for all foodie lovers! For those who are vegetarian this is probably the best region to go due to the massive incorporation of vegetarian friendly cuisine, due in large part to the history of poverty, that meant the locals couldn't afford meat, so vegetables were the star of the show! The region's national dish is called Orecchiette and is a fabulous pasta dish.
The people
The South of Italy is known for its hospitality and a slower pace of life. You will find locals playing card games outside picturesque cafes, taking strolls around the cobblestone and laughing with vigour. The warmth of people here is what will forever make this stay special. The locals are proud of their region and are happy to share their customs, cuisines and curiosities with tourists.
Wine
For all those wine lovers out there, who day dream of an Italian vista, bathed in Mediterranean sunshine, while sipping on a glass of wine – Puglia is where you can bring that vision to life. It may not be the best well known wine region, however it does supply 20 percent of the wine made across Italy. Its previous reputation has been slowly changing, as wineries up their game and have started to produce some really special varieties. A day out at a winery is a joy as you get to learn about how the wines are made and then enjoy some local produce and the wines!
History
Everywhere you look, you are looking at a piece of history. It is encapsulated in the cobblestone beneath your feet, the ornate structures that protrude into the sky and even the scent of olive groves and summer air, all take you to another period. Due to its strategic position, Puglia had lived through many invasions, resulting in influences from the Greeks, Romans, Byzantines, Normans, Turks and Spanish. Bringing you a little bit of culture in every step. The world famous trulli are a definite must see too!
Beaches
Puglia has some of the best beaches in Italy with soft white sand and perfectly azure waters that stretch along the 800 kms of coastline. The beaches tend to get very popular over the summer but as the temperature is warm way into October you can go for a late summer holiday and beat the crowds. Torre Lapillo and Punta Prosciutto are the definite must try for perfect sand and sea.
Find your Puglia villa to create a holiday that will bring a smile to your lips for a lifetime!