The statement necklace has potential to be the glue that holds your whole outfit together. You can go from drab to fab in a matter of a few seconds with a carefully selected piece. Here are some of our favorite ways to wear statement necklaces for this summer season that could carry you all the year through.
Add color. Staple colors like black, white and grey are great for women on the go, who don't want to or have the time to put a ton of effort making sure that their outfit is always fabulous. Have no fear basic color lovers, the colorful statement necklaces are here! You can add a pop of color to any LBD (Little Black Dress) or whatever you choose to wear that day with a little simple addition like this one here.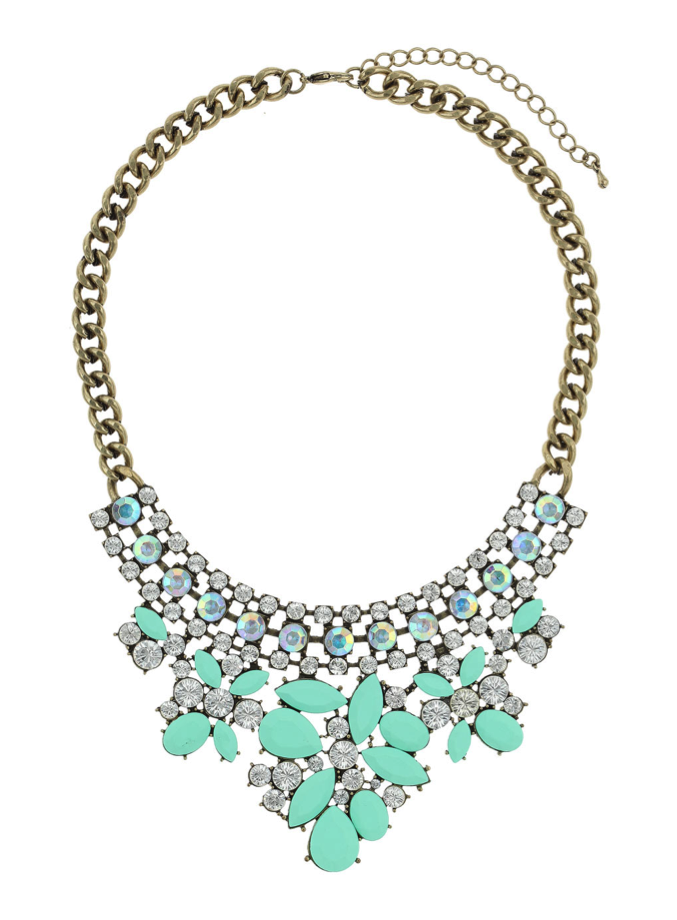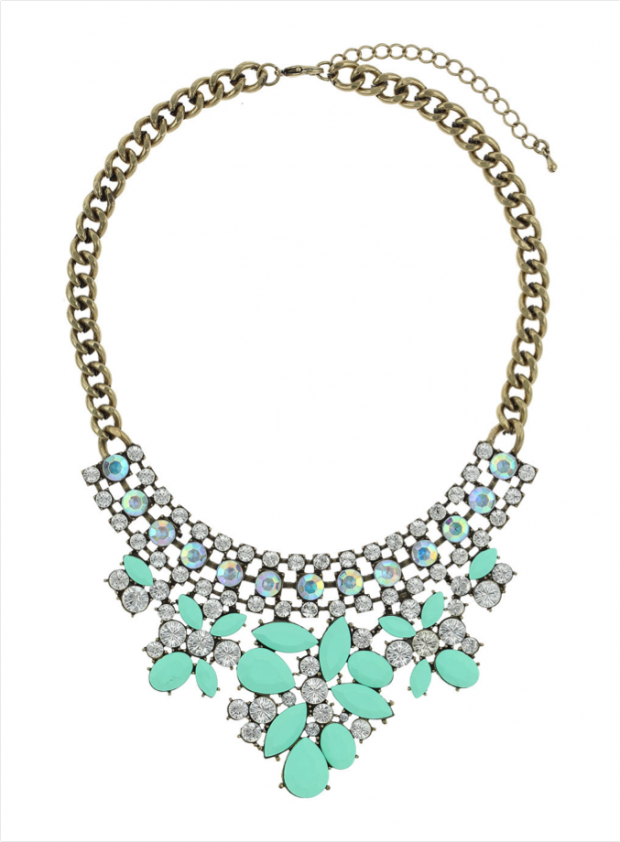 Source: Miss Selfridge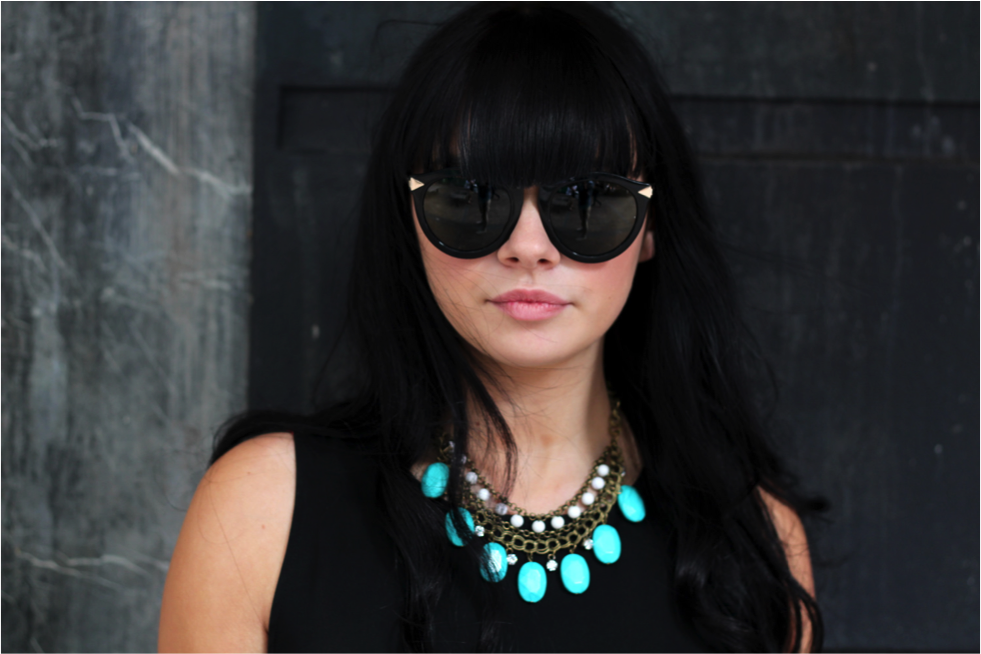 Source: Four Eyes
Dress it up. Statement necklaces are also vital to those of us who don't want to be uncomfortable, but still want to look put fresh and put together. A classic T-shirt is instantly transformed with the help of a chunky necklace that ties the whole outfit together. Paired with just a plain white shirt, a cool metal piece brings the whole outfit up a few levels.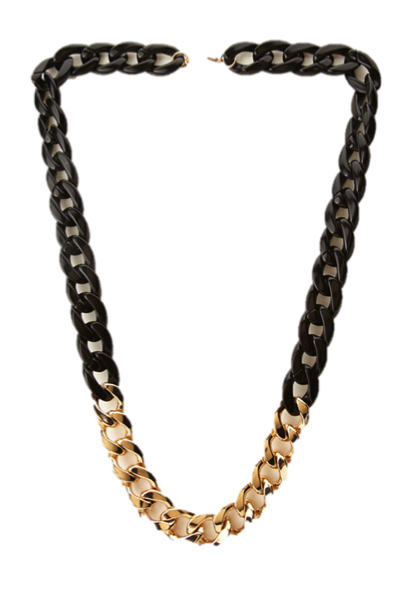 Source: Forever 21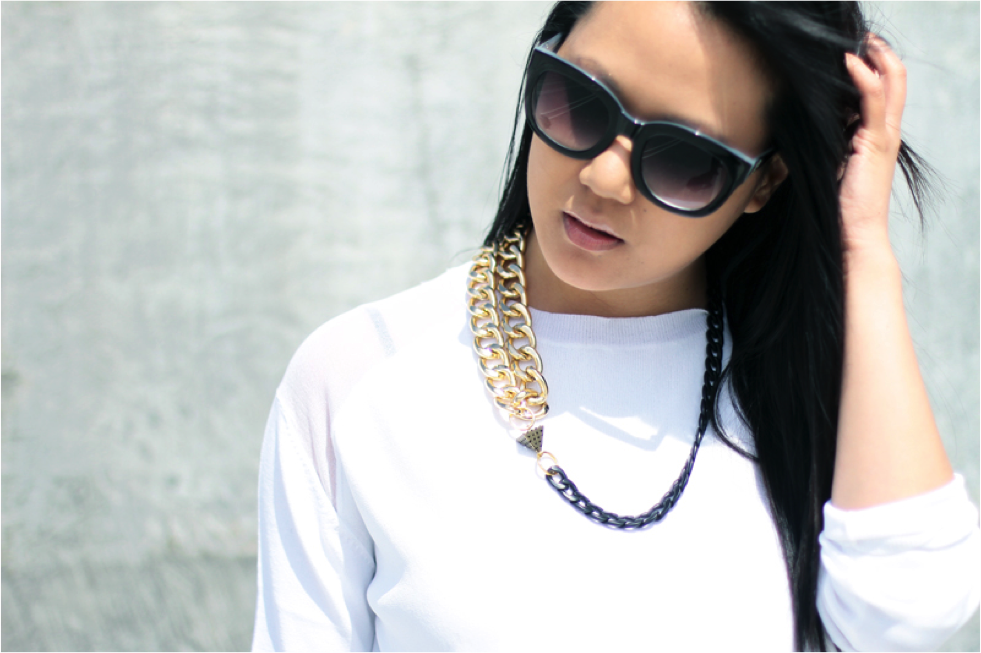 Source: The Verastyle
Add some sparkle. Denim shirts are the perfect canvas to add a little sparkle. The classic masculine look of a denim shirt paired with a feminine sparkly statement necklace creates a great dynamic for your whole look.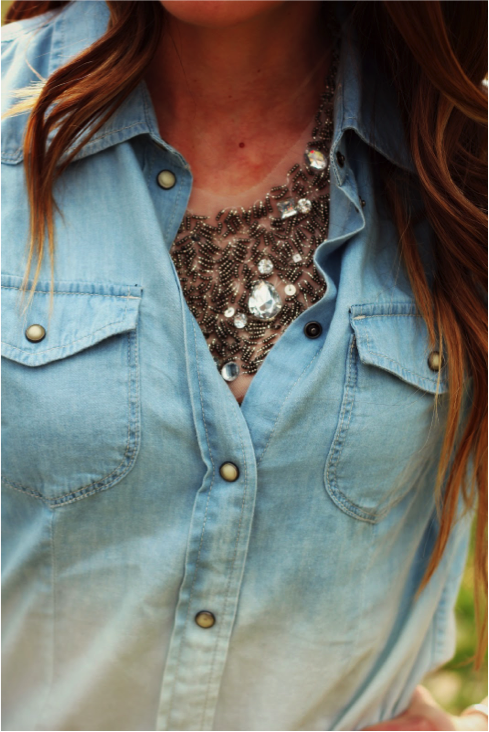 Source: Cella Jane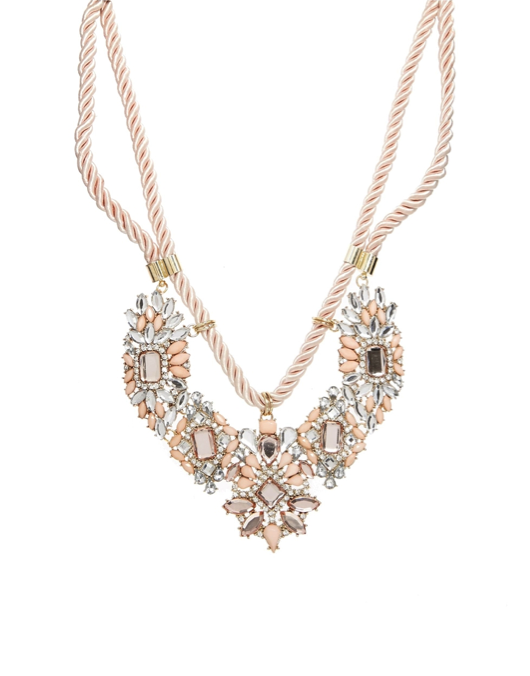 Source: ASOS
Layers, layers, layers! Just like your cold weather clothes, necklaces can also change their look (for the better of course!) with additional layers. You can start with a basic statement necklace like this one here and combine it with others to create a unique look that adds a lot of character and style to a basic look.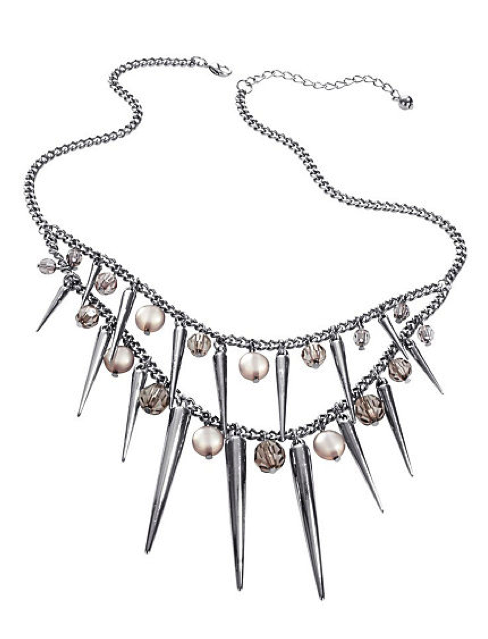 Source: Heine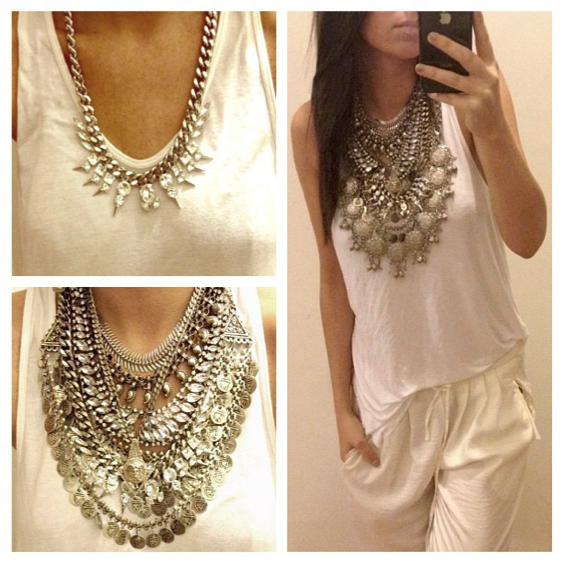 Source: Fashion Byhe
These are some of our favorite ways to wear a statement necklace, what looks inspire you?