Starting from the basis that experience is a degree, and that authentic beauty resides in imperfection, today we give you some tricks in the form of tips, to feel better when we look in the mirror.
Yes, as you read it. Very easy!
And it is that no, everything is not showing off the latest trends in the fashion market. The most important thing is to feel good about ourselves. It is knowing how to get the most out of our silhouette, enhance our virtues, and downplay defects. We must find the perfect harmony for each of us, and this, precisely, we are going to help you today.
How to stylize the figure with a total white look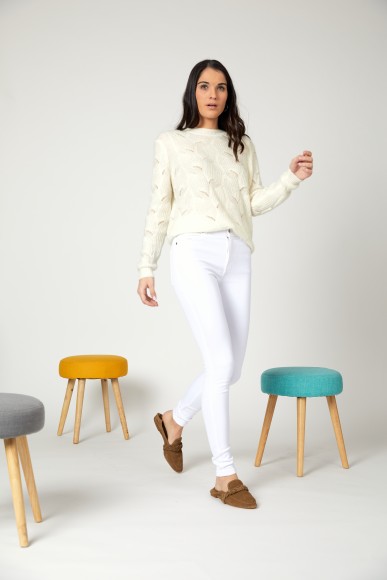 The one-color trend is always a safe bet. The non-contrasts between prints and different colors help to stylize the figure. But one thing… Forget about black this spring! Bet on the luminosity and balance of a total look: white! Dare, break, step on it. Why not? Complete the look with loafers that highlight the instep, and play to add a touch of color with a handbag in a vibrant hue. Can you imagine entering the office right? We like!
How to appear taller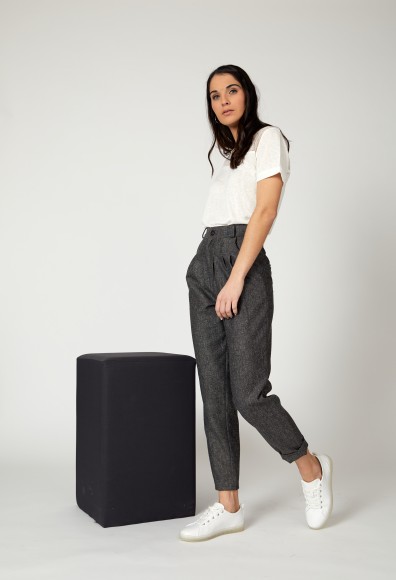 Raise the waistband of your pants to the waist and roll up the hem to show off your ankle. Yes, the fashion of the 70s and 90s is back! Visually lengthening our legs helps us to mark our silhouette and appear even … A few centimeters taller! If you want to finish the look with an even more flattering optical effect, add a T-shirt with a V-neckline. If you combine the color of the footwear with that of the shirt, you will put the icing on the cake and create the perfect look!
How to get an hourglass silhouette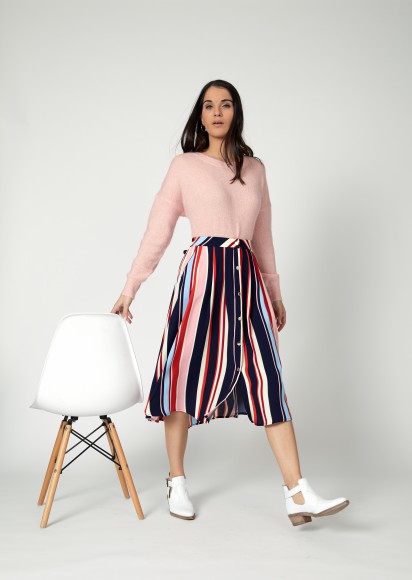 Achieving the desired hourglass effect while respecting the proportions of your body is key! If you have low hips, a midi skirt with a colorful print paired with a fitted sweater is the most suitable option for you. If, on the contrary, the hips are your Achilles heel, opt for tighter garments in the lower part, and take the opportunity to focus all the attention of your look on the upper part with more voluminous and striking garments. Printed shirts are for you. And remember, belts have the power to accentuate your waist, segment the silhouette and lengthen it. Join them if you consider it necessary. On a dress or even on a blazer. To the last and super stylized. Can you ask for something more?
How to achieve the flare effect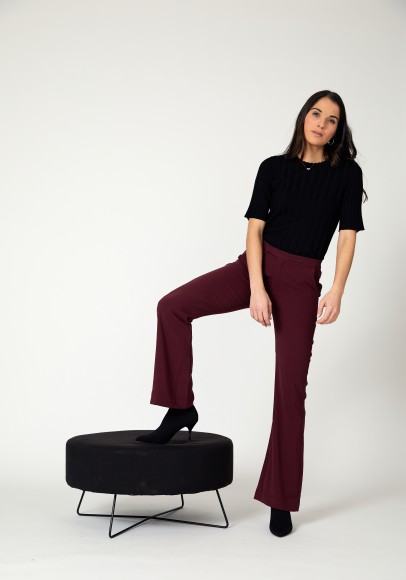 Retrieve your forgotten bell bottoms from the closet and put on your favorite high-heeled ankle boots. The flare effect is one of the most flattering trends of recent years since its wide fall compensates for the curves of your hips. Finish the look with a fitted sweater in the same tone as the ankle boots and you will gain inches instantly!