It's easy to overspend during the holidays. Gifts, food, and travel take a toll on your savings and boost credit card balances. You want your home to look stylish and inviting during the holidays too.
Getting a home dressed up in its holiday best can be expensive. It is possible, however, to decorate with style and stick to a budget. Here are five budget-friendly ways to decorate your home for the holidays.
Pick a Theme
When you step into a store, glittering displays and warm salespeople ready to help fill your basket will greet you. The festive atmosphere and eye-catching displays make it easy to overspend.
It helps to plan and choose a theme before you go shopping. Make a list of the items you need and stick to it. You'll be less tempted to buy things you don't need. Even if something is on sale, leave it on the shelf if it does not fit your decorating plans.
Use an App to Compare Prices
When you find something that's beyond your budget, price comparison apps can help you find a lower price. Just scan the bar code with your phone. The app will display stores that carry the item along with prices. Some apps also let you set up alerts to notify you when items go on sale.
Upcycle Old Decorations
If you have worn or dated holiday decor, give it a new look with a coat of spray paint. Shiny gold or silver paint adds instant elegance. You can also use white paint and add highlights with powder blue paint and glitter to create a chic winter wonderland look.
If pieces are beyond repair, salvage what you can before you toss old items in the trash. Remove Bows, bells, and other accessories in good shape and reuse them in your homemade decor projects.
Buy Energy Efficient Holiday Lights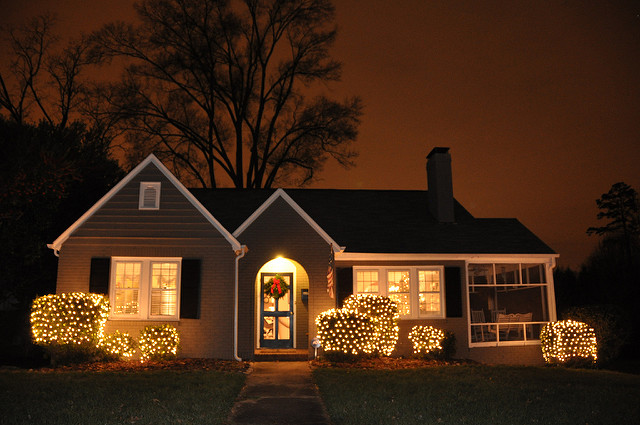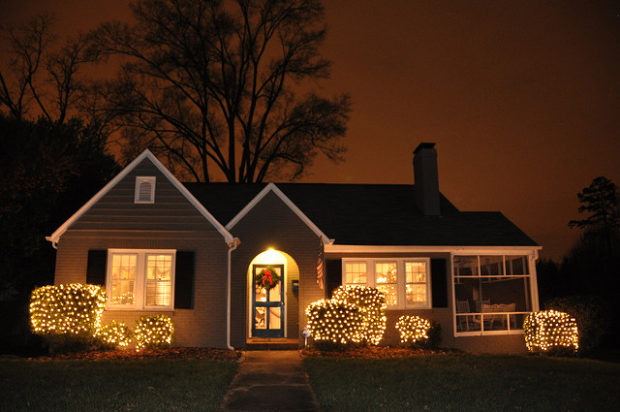 Classic white or multicolored twinkle lights add upscale style to your holiday displays. To save money, choose energy efficient LED lights. LED lights save energy and last 85 percent longer than incandescent bulbs. For outdoor holiday decor, look for solar lights that the sun powers for free. You can't get more budget friendly than free!
Use Natural Materials
Homemade decorations made from things you find in your garden or grocery store can save serious holiday cash. Combine Christmas tree clippings with leaves, flowers, and pinecones to make beautiful wreaths. Use glassware you already have to build natural centerpieces.
Visit the produce section to create a chic, unique tabletop theme. Add oranges decorated with cloves to create a display that looks lovely and adds a fresh scent to the room. Star anise and cinnamon also add a warm fragrance to your decor. You can lift your mood with natural fragrances and ease holiday stress too.
Use these tips to help stick to your holiday decorating budget. If you like to plan ahead, choose a theme for next year. That way, you can stock up on holiday supplies at all the post holidays sales.