Whether you call it a living room or a lounge, it is indeed an indispensable part of your home. Everyone wishes to have some comfortable space in the home to rest and feel easy. Living room ideas provided here will help you create a comfortable and beautiful space in your home.
Home decoration ideas or for all those people who are in need to have absolute decoration ideas or redecoration tips are here.
1.Get the best furniture for your living room:
The first and foremost thing to consider while performing renovation is the furniture.  A good renovation of the living room requires you to have a look at the stock available to you in your home. It is important to get rid of furniture that has been damaged or that has very old and broken look.
Try to dispose of the outdated furniture which is not suitable for your living room. If you don't want to dispose of it off because you are emotionally attached to it, you can make it spacer somewhere else in your house.
Type of furniture you want to place in the Lounge depends on your choice. If you want to go with the traditional design, buying a modern and expensive so far is not necessary. Instead, you can go with a traditional sofa. Integrating modern furniture with traditional design may confuse you. It is recommended to stay focused on what you want to achieve
2. Make proper storage: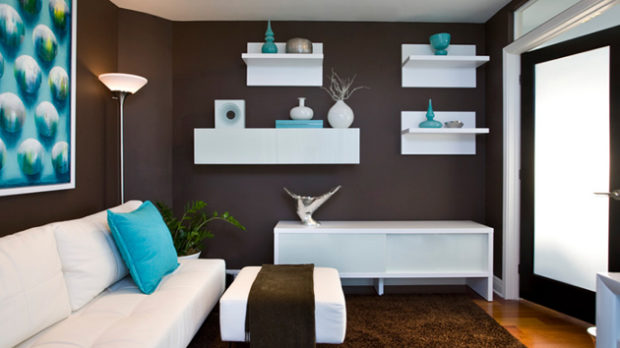 If you want to make your living room look larger, give every small and large thing a proper place. Different storage related accessories can be used to get well-defined storage in your home. The best thing to do is to use floating shelves.
These shelves not only provide a perfect storage place but also act like the best thing to be kept in your living room. Kingofmaids.com provides many ideas to explore regarding this.
3. Choose proper lighting:
Lighting in your home also plays a major role when it comes to giving positive vibes to everyone living there.  Lighting serves two purposes. The first purpose is to become a source of light and the second purpose is to work as decorative accessories.
Make sure that the type of lighting you have used is well adjusted what you are living room. It should look great in that space.
The first thing to do while decorating your living room is to set the style you want to see in it. There are many resources where you can get several ideas for interior decoration. After determining the style, you want to incorporate into your living room, start with the anything that your living room needs most. Try to include the most spacious things in the living room that can be the focal point of the room.
4. Choose appropriate colors:
The colors in your living room will affect your mood. Depending on the intensity of colors you have used, they can energize the mood and make you feel relaxed.