The New Year is officially here! This is the perfect time for a refresh and to update those spaces around us where we spend our time. For some of us, the bathroom is just a necessity; a room that we don't pay too much attention to. It's where we prep ourselves in the morning and cleanse ourselves after a long day.
However, 2021 is the ideal time for a change. This year's bathroom trends are brimming with elegance and charm. By incorporating these modern bathroom ideas into your home, you can easily transform your bathroom into a stylish space that you'll never want to leave.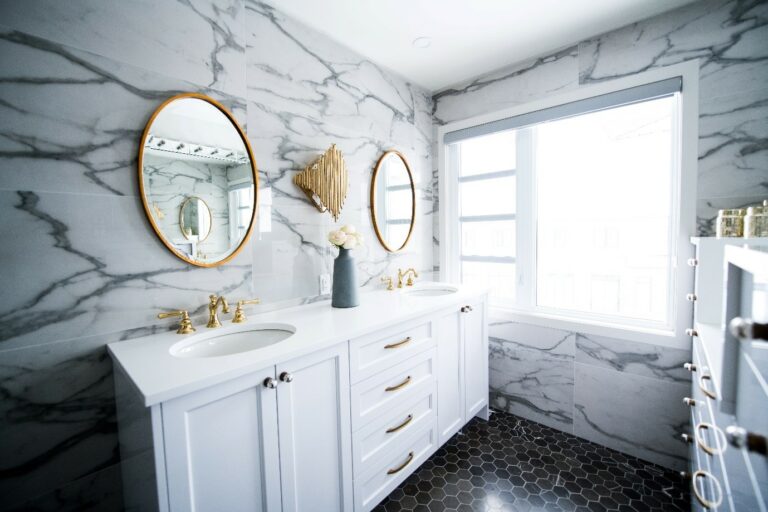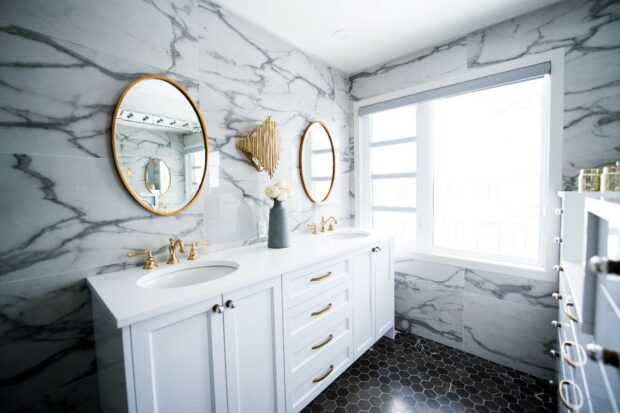 Back-Lit Mirrors and Cabinets
2021 is definitely the year of luxe bathroom lighting fixtures. Back-lit bathroom elements are both stunning to look at and extremely functional – a winning combo! Installing back-lit mirrors or medicine cabinets will instantly elevate your bathroom into the luxury space you deserve.
Implementing an LED mirror or cabinet can create the illusion of more space, whilst also brightening up your bathroom. They are also extremely versatile and can suit any wall type. Adding a back-lit mirror focal point will offer an element of soft lighting to give your bathroom an overall soothing aesthetic.
Bidets
During the notorious 2020 toilet paper shortage, bidets shot to the top of everyone's bathroom must-have list. The popularity of these deluxe fixtures has carried through into 2021, landing them on our list for the top bathroom design trends for this year.
Bidets scream extravagance. Installing one of these fixtures in your bathroom will instantly take the space up a notch to that 5-star level. And the benefits don't stop there. Bidets also have an incredibly useful function that will save you money in the long run on toilet paper costs. With one of these fixtures, toilet paper will be a thing of the past!
A qualified plumber, like the experts at Jim's Plumbing, can handle your bidet installation process for you, so you can sit back and enjoy your game-changing new bathroom feature. Trust us when we say that once you start using a bidet, you'll never go back.
Plants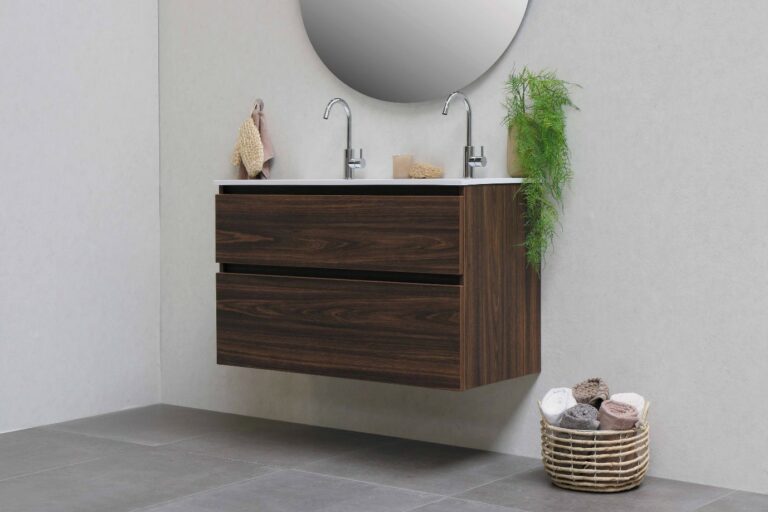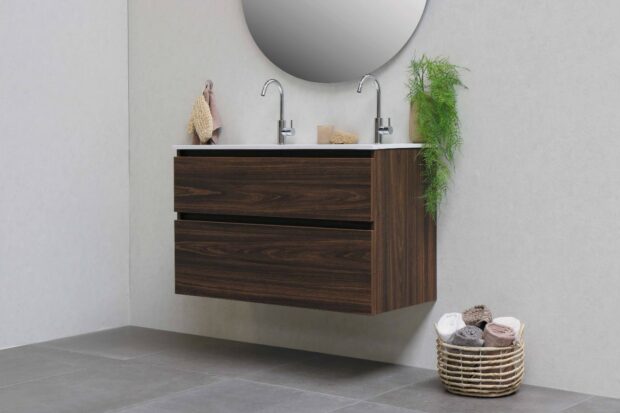 Indoor plants are a timeless bathroom trend that will continue to be popular in the future. Plants add instant warmth. They can completely transform a cold, stark bathroom into a lush indoor sanctuary. Plant life will bring the beauty of nature indoors and can tie a bathroom design together.
Drape some flowing vine plants down your bathroom shelves or just add a small pop of green with a few succulents on your vanity. For small bathroom spaces, hang some greenery from your ceiling to create a tropical hideaway vibe. The options are endless, and will definitely bring the wow factor to any bathroom setting.
If you don't have a green thumb, synthetic plants will still do the trick. Fake plants can provide the natural green touch that your bathroom is missing without the stress of properly caring for them! Either way, blending green color against the cooler white surfaces will create the perfect space to visit at both the start and end of your day.
Gold Bathroom Fixtures
Gold is the new black this year when it comes to interior design. Golden elements scream expensive taste, and bathroom design trends in 2021 are showing gold fixtures to be an absolute must. When it comes to bathroom wow factors, this is an easy one to incorporate that is sure to impress.
Integrating gold touches will add an elegant feel to the space. This style is both classic and contemporary and can be fitted to suit any bathroom design. Opt for a gold shower head, taps or even a doorknob. A collection of golden elements will unify your bathroom's fixtures to create an ornate and modern overall theme.
Calming Bathroom Colors
Modern bathroom designs show that adding calming bathroom colors will add an organic charm and style to the space. Standard bathroom designs tend to be cold and dull, so adding some warming color tones will provide a much welcome contrast and really liven things up.
Incorporating some wooden accents is a simple yet effective way to add warmth to your bathroom design. Natural wood accessories, like a bath caddy or small vanity tray, will soften the overall look and elevate your bathroom into a chic and luxurious area.
You can even opt to include calming colors through unique bathroom tile ideas. Trends for 2021 have seen the inclusion of soft hues in wall tiles. Go for a light pink, beige or blue tile layout to create an appealing and stylish design that won't disappoint.