Boho chic style became popular worldwide and the number of its admirers is increasing every day. In this post we are giving you essential advices of how to dress Boho Chic. Bohemian style is applied to people who live unconventional, usually artistic lives. In the past, people who wore this type of clothes intended to look nomadic and non bourgeois. Nowadays, this style became so popular that many people decide to apply it in everyday life. The colors of Boho are vivid, happy, rich and warm in color. Lace, crochet, hats and bags in natural tones are typical for this style. Natural- looking hair and vintage accessories are staples of Boho style.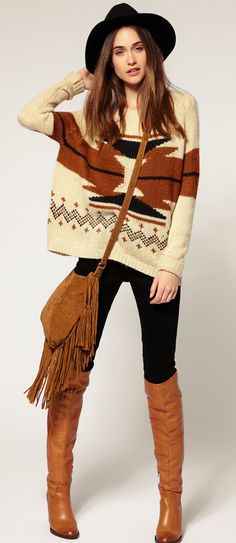 The main characteristic is comfort. The idea of this style is to get comfortable and cozy look. Full length dresses in floral or avant-garde style are very common in achieving this hippie look. Accessories are very important part. Wear bracelets, necklaces and dangly earrings (usually made of metal or natural stones). Hats and headbands are essential, and very popular for achieving that unconventional artistic look. Scarves tied around hair and handbags in natural fabrics and shades are Boho choices. It excludes neon nuances and goes only for colors you could find in the nature. Flowy clothes, faded jeans, cowboy boot heels (low heels) are very common items for this style.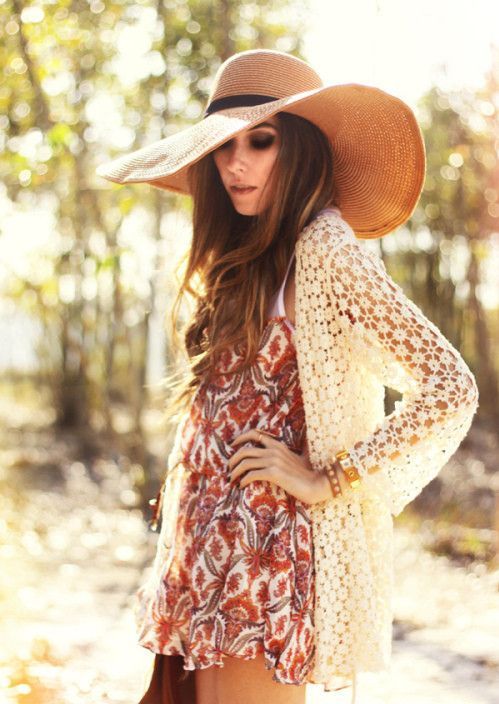 It is very important not to exaggerate wearing too many items at once. Your body shape must be taken into consideration when you choose Boho outfit. If you are curvier, look for flowy clothes, but if you are thin and short search for shorter tops, short skirts and heels. Try to make a good composition, choosing your accessories carefully and make sure they match the shades of the entire outfit. When it comes to your hair let it be long and wavy, but if you don't have long hair, no problem, just stick to the classic look. We hope that the following outfits will inspire you and help you create unique Boho chic Style. Feel free to copy any of these ideas.