Light, delicate, fresh… When temperatures rise, we begin to see them everywhere. And it is that few garments transmit the essence of summer and favour as much as the boho dress. An ideal garment to stand out in your summer outfits without sacrificing comfort, and that should not be missing in any summer wardrobe.
Would you like to learn how to combine the boho dress in all its forms? Chic, crochet, beachy, long cut, with a bareback… We tell you all the possibilities in this article.
Why include a boho dress in your summer wardrobe?
Because it is a summer classic. Its soft fabrics and colourful prints make it one of the most ideal garments for hot days, perfect to wear during the holidays even if you don't usually wear this style the rest of the year.
Because with a boho dress, you can be ready in a matter of minutes. The best thing about wearing this type of garment is that you don't have to think about what you can combine it with, so if you're looking for a perfect outfit for any plan, the boho dress will be your best ally.
Because it is timeless and successfully adapts to all trends, especially during the summer. You can keep the same boho dress for years and always look like a novelty in your closet. Isn't that great?
Ideas of looks with boho dresses for this summer
Long boho dress for a casual look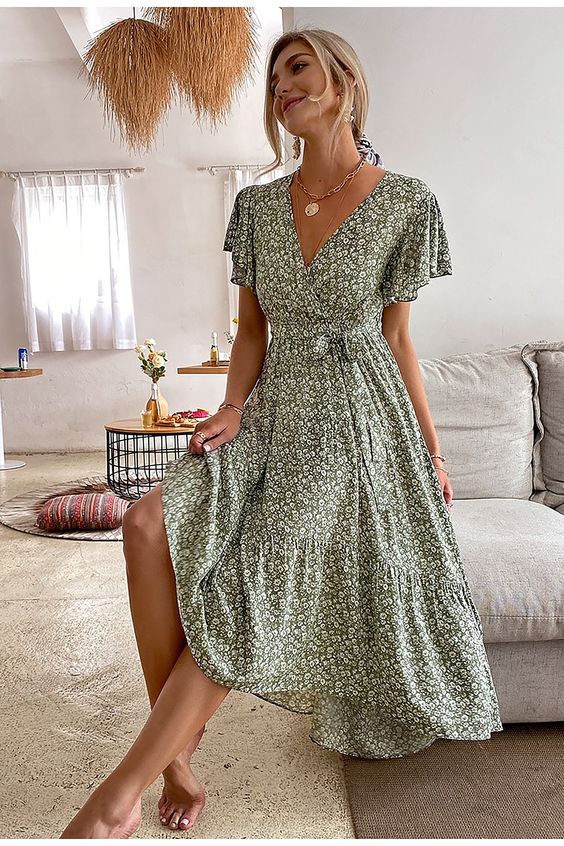 Wedges and fringed bags are a key complement to the boho style, but in particular with long dresses, they look luxurious. To give an original and seventies touch to your look, you can add a scarf with striking sunglasses.
You want to hide your legs during the summer, but without giving up feeling comfortable and super light.
Boho midi dress for a special dinner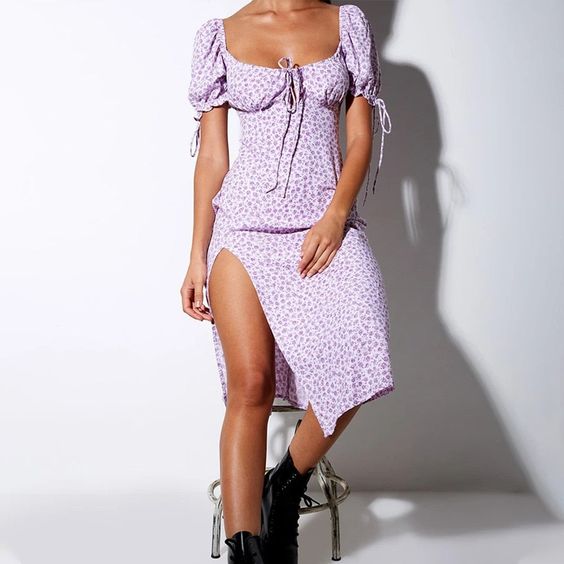 With flat shoes or sandals and a medium leather bag, you will go perfect. And if you need an extra accessory in case it gets cold, put your favourite denim jacket on your shoulders and voila!
You are a tall woman, as the length of the dress can help you balance your height. It is also perfect for triangle or pear-shaped bodies.
Floral boho dress for a day at the beach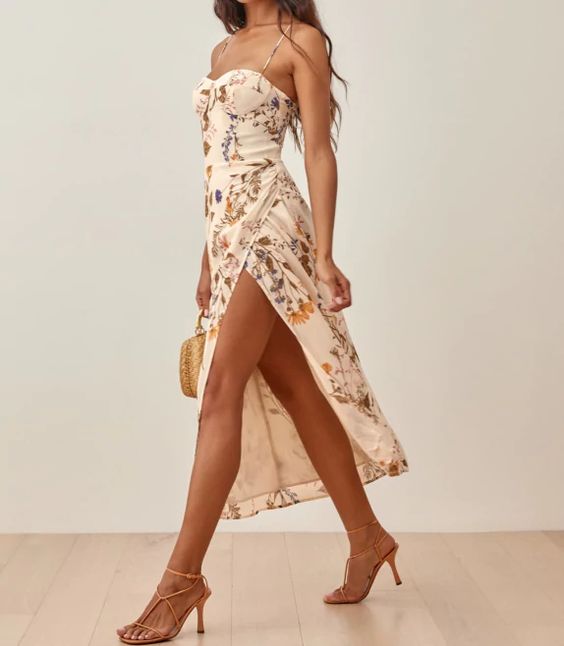 This type of dress is ideal with mid-heeled sandals and a raffia bag, which gives any look that summer touch that we love.
You can also complete the result with accessories characteristic of the boho style, such as hats or fringed jackets.
Your body is an oval or diamond type, as it will glide comfortably across your silhouette, balancing your proportions and making you appear taller. To achieve this effect, you can opt for a boho dress that is tighter at the top and looser in the skirt area.
White boho dress for a daytime look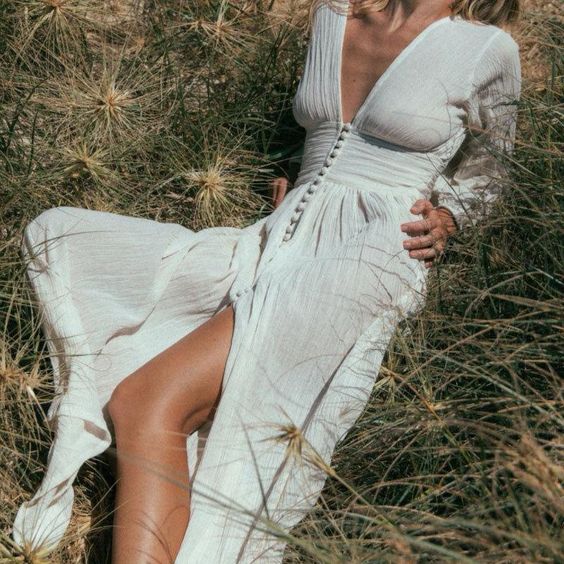 The white colour always calls for contrasts, so we recommend combining your boho dress with colourful accessories, such as leather sandals or a printed bag. Do you want to get a casual result? Add an open denim shirt and you will have a perfect outfit for any plan in the city.
Your body is a rectangle type. And much better if you add a belt to your dress since you can accentuate the waist and at the same time preserve the relaxed and natural essence of boho.