How do you make sure you pick the right window glass replacement? It is by first knowing the types of window glass that are available to you. This knowledge will help you make an informed decision.
The choice of window glass replacement you make will determine how efficient the glass replacement will be for you in the home. In this piece, we will be taking a detailed look at Insulated window glass replacement and Tempered window glass replacement.
INSULATED WINDOW GLASS REPLACEMENT
Insulated glass, also known as double-pane or double-glazing window glass. It is a unit that is made up of more than two or two glass panes separated by a space filled with still gas. The components of an insulated window glass vary in thickness and may be laminated or tempered.
Insulated glass windows range from around $50-$70 for low priced ones. They can go as high as $2,500 for quality insulated glass windows.
Replacing double pane window glass
involves removing the existing unit consisting of two or more glass panes separated by a gas-filled space and installing a new insulated glass unit, which may have varying thicknesses and could be laminated or tempered.
Key Features:
It possesses good thermal insulation qualities as a result of the absence of heat-conducting material between the unit.
It is suitable for areas with loud noises as it protects against noise.
The double glazing prevents condensation from happening.
It possesses additional toughness against fierce winds and snow.
Benefits of Insulated Glass
Insulated glass units offer the following benefits.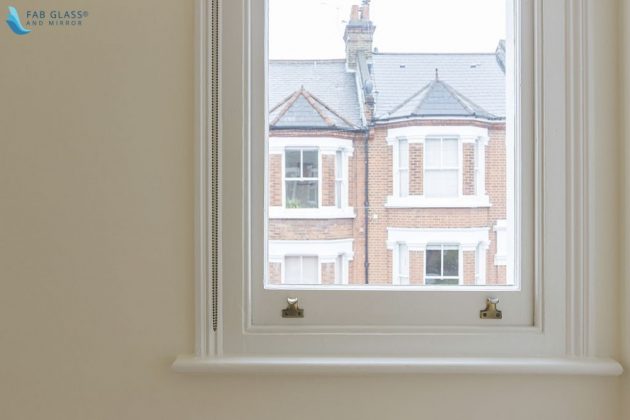 The presence of double panes in insulated glass windows helps to balance the temperature in the home. The insulated glass prevents the loss of heat in cold weather and keeps the atmosphere fresh in a hot one.
This will help decrease the energy consumed to maintain a stable and comfortable atmosphere and temperature. Installing insulated window glass will reduce how much you make use of your cooling and heating units that are in the home.
Comfortable and Cozy home
Insulated window glass is a practical thermal hurdle. It keeps heat out of the house in the hot weather and keeps heat trapped in during cold weather. Insulated glass windows possess two layers of glass or more. This empowers the windows to be protected from heat loss and also to regulate the temperature of the glass surface.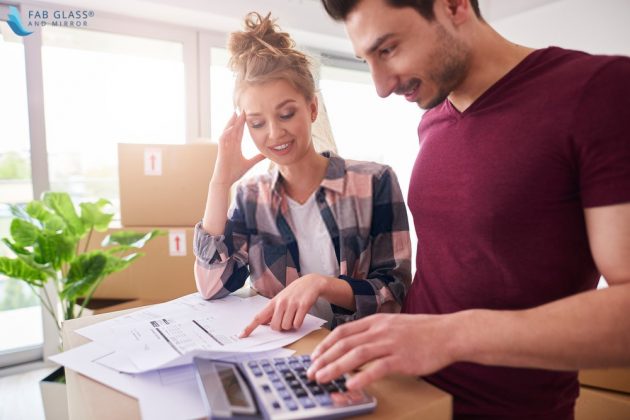 As a result of the thermal insulation qualities of insulated glass, they are the cost-effective glass window option to choose from. Apart from the initial cost of installing an insulated window glass, which may seem expensive, the amount of money saved from your energy bill will more than make up for it.
Making the home comfortable and cozy is part of the factors of home maintenance that are expensive. Still, with the use of insulated window glass, there will be reduced energy consumption.
Protection from loud noise
Insulated glass windows protect your home from the loud noise in the environment by reducing the amount of noise that gets in through the window. This is made possible as a result of the air found in the middle of the glass panes,
Cons of Insulated Glass
The only con of insulated glass windows is that they cost much more than other glass types. The installation also costs quite a lot, but this becomes cost-efficient in the long run as a result of the benefits it gives to the home.
10 YEAR WARRANTY ON INSULATED GLASS
Fab Glass and Mirrors is an industry leader in the production and distribution of glass and mirror products. They supply the best products and services to businesses, consumers, distributors, and contractors.
Fab Glass and Mirrors offer a 10-year warranty on all insulated glass purchased from their website and company. Quality is assured because they employ strict quality control guidelines and procedures. Their pricing is fair and affordable without compromising on quality.
We recommend you buying your insulated glass from Fab Glass and Mirror. They are very popular in it and having around 11k plus reviews on their insulated glass page.
TEMPERED WINDOW GLASS REPLACEMENT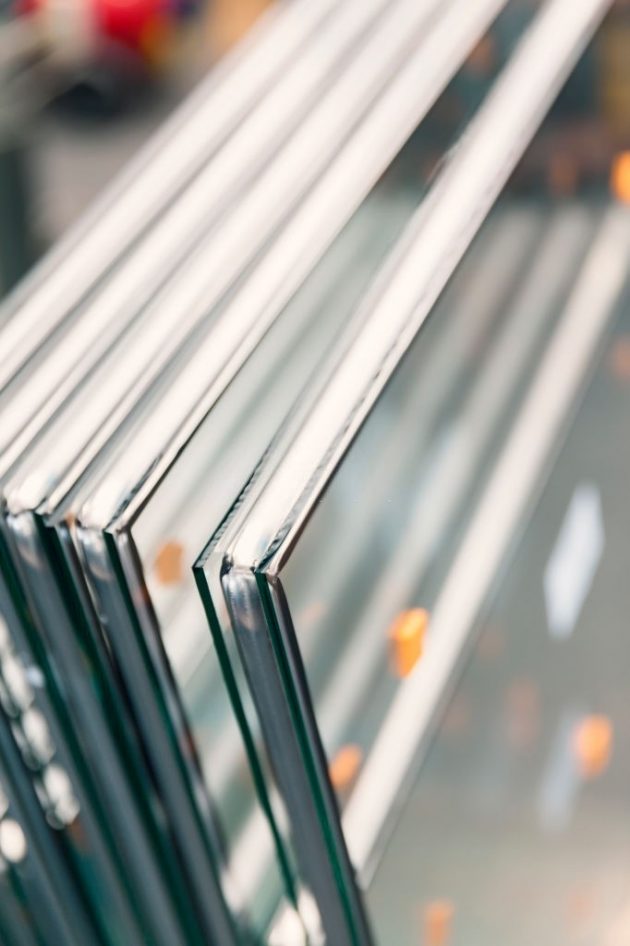 Tempered window glass is a glass that is produced through distinct cooling and heating procedures, which creates a safer and durable glass. Another name for tempered glass is toughened glass and is primarily considered for uses in places where safety is a priority.
Tempered glass is used in windows, bathroom and shower doors, display areas, balcony doors, fitness facilities, amongst others.
Tempered glass costs about $25 per square foot on average.
Key features:
It is up to four times stronger than standard glass.
It can resist high temperatures of about 250-degree Celsius.
It is not prone to breakage, and that makes it a safety glass.
Benefits of Tempered Glass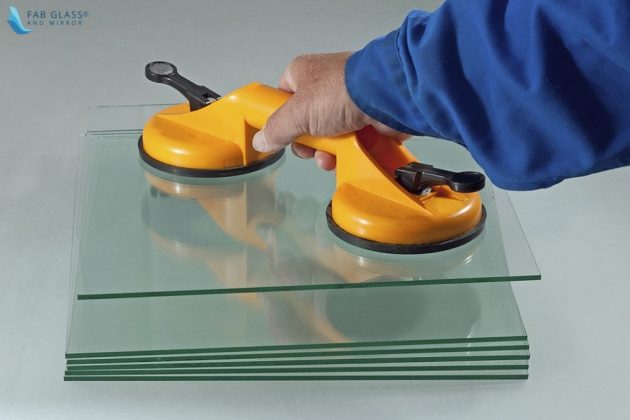 In the case of breakage, tempered window glass does not shatter into sharp glass pieces, which can cause injury. It breaks into small, dull, and circular pieces, which reduces the risks of injuries.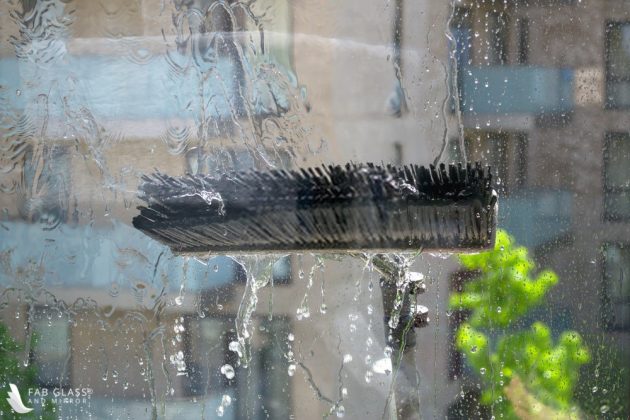 Tempered window glass is more durable and lasts longer than standard glass. This is as a result of the fact that it is stronger than standard glass.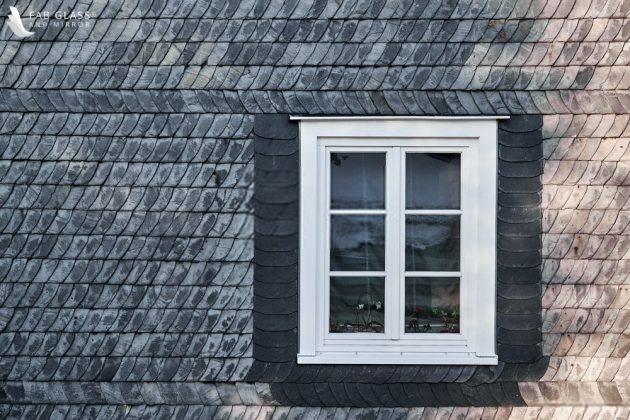 Compared to standard glass, tempered glass is more resistant to heat. The manufacturing process involves applying heat to the glass. This makes it defiant to high temperatures.
CON
The major con of tempered glass is that spontaneous breakage can occur from sudden temperature changes. This is as a result of constant exposure to repeated cooling and heating.
We recommend you to buy tempered glass from Fab glass and mirror where you can order a custom cut tempered glass according to window measurements.
FROSTED WINDOW GLASS REPLACEMENT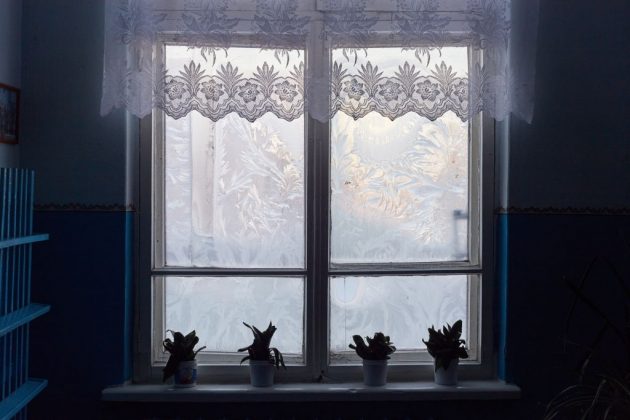 Frosted glass, commonly referred to as etched glass is a type of glass processed and produced by making one side of the glass pane semi-transparent. It allows light to pass through but blurs out shapes in detail.
Sometimes, it is named as obscure glass and is different from the regular glass as a result of the absence of transparency. Obscure glass distorts images of people and items on one side of the glass, which prevents them from being viewed on the other side. This is achieved by applying patterns or textures to the glass.
The degree of obscurity can range from simple distortions to completely concealing items from view or only depicting shadows and silhouettes.
They are available as frosted glass, coated glass, etched glass, or designed glass. It is especially preferred for use in bathroom windows, entrance doors, and shower doors.
Frosted glass is available in numerous designs and is a preferred window replacement glass because of its decorative features.
Frosted glass is primarily used in places where light is needed, along with privacy. These include bathroom windows, cabinets, shower doors, glass partitions, shower cubicles, and restrooms.
Key features:
It is semi-transparent – it allows light to pass through and obscures shapes.
It is used in places where privacy is a concern.
It is obtainable in different designs and has decorative attributes.
It distorts people and items only on one side of the glass, which prevents them from being seen from the other side.
It is a good window replacement glass for establishing privacy.
Benefits of Frosted Glass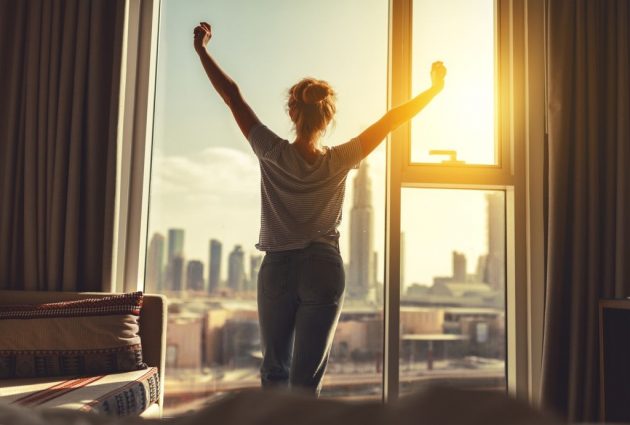 People think because frosted glass has this blurry look, that it does not allow light in the home. Frosted glass does not obscure light from filtering into your home, not only does it let light in, it filters ultraviolet rays from natural light and prevents this from getting in the house.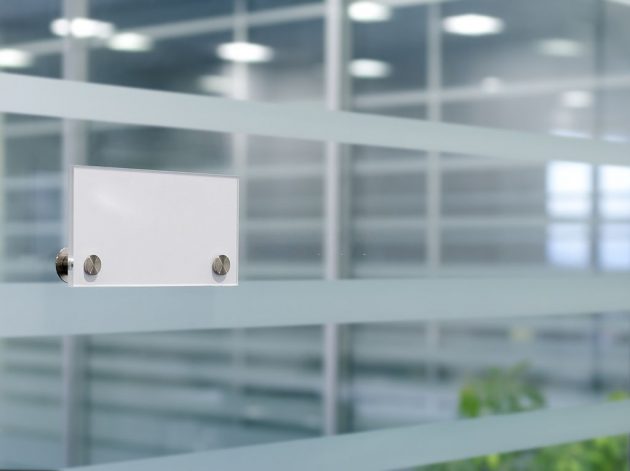 Frosted glass is the preferred glass replacement choice when privacy concerns are in the picture, and the environment still needs light reflected. It promotes privacy by blurring out individuals and objects into vague shapes.
Frosted glass preserves the ideal interior atmosphere by filtering out sunlight and ultraviolet rays in the day. This keeps the room from becoming too hot, and it blocks out cold air during the winter season. This helps you save the amount of energy your house uses every month.
My Recommendations to buy Frosted glass is from Fab glass and mirror. Because Company ships the items quickly and with exactly the same your dimensions.
LAMINATED GLASS WINDOW REPLACEMENT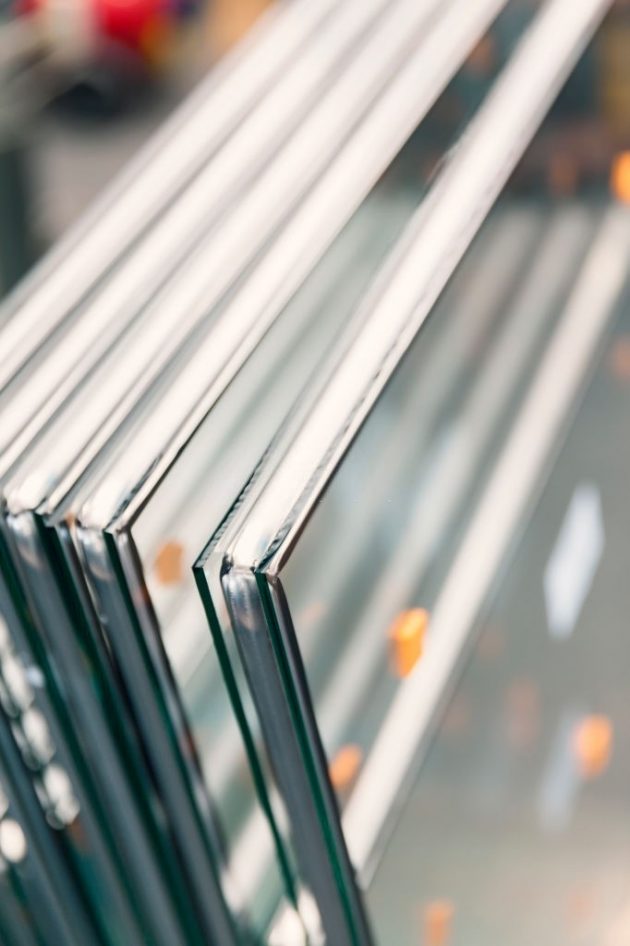 Laminated glass is manufactured by directing pressure and heat to two or more rows of toughened glass panes with a layer of polyvinyl butyral (PVB) in between them. The PVB layer prevents shattered glass from dispersing in different directions when hit with a huge impact that leaves the glass shattered.
It is a safety glass, and it provides energy-saving benefits for the home, reduces and prevents noise from the exterior environment from filtering into the home, and also protects the home's furniture from ultraviolet rays.
Key Features:
It is a safety glass.
It reduces injury risks when hit by a colossal impact that causes the glass to shatter.
It makes the home energy efficient.
Benefits of laminated glass
Reduced transfer of sounds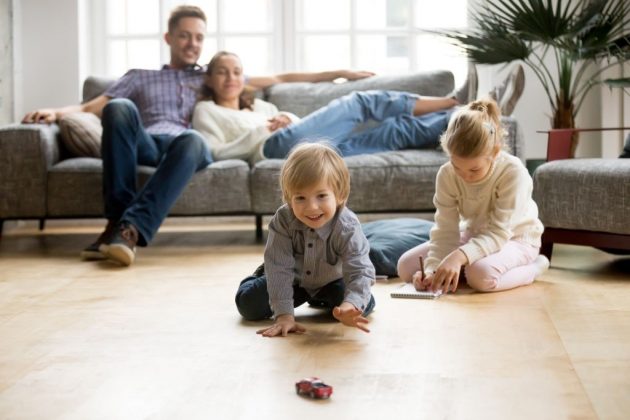 For houses situated in noisy environments, laminated glass window replacement is excellent for filtering out sounds that come into the home. Noise can be unsettling and annoying. The volume sounds that filters through a laminated window glass into the house is reduced significantly.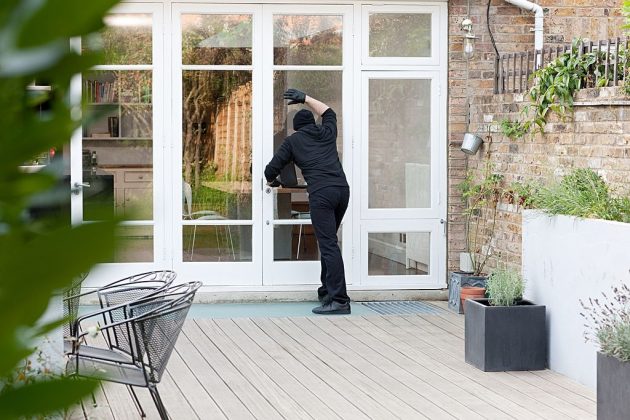 Laminated glass cannot be cut from the outside with a glass cutter. This makes it a challenging window glass for burglars and petty thieves. If they also decide to break the glass instead, the glass breaks, but the laminated unit prevents the glass from falling apart and creating a hole.
Protection from ultraviolet rays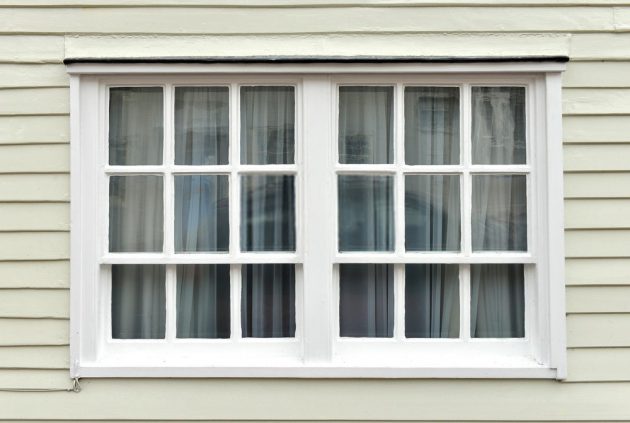 Ultraviolet rays reduce the shelf life of electronics and fade items like curtains, carpets, and home furniture. Laminated glass filters out and protects the home from harmful UV rays.
If you wondering about the quality of laminated glass. I recommend your first laminated glass from fab glass and mirror where you can order a custom cut tempered glass according to window measurements.
TINTED GLASS WINDOW REPLACEMENT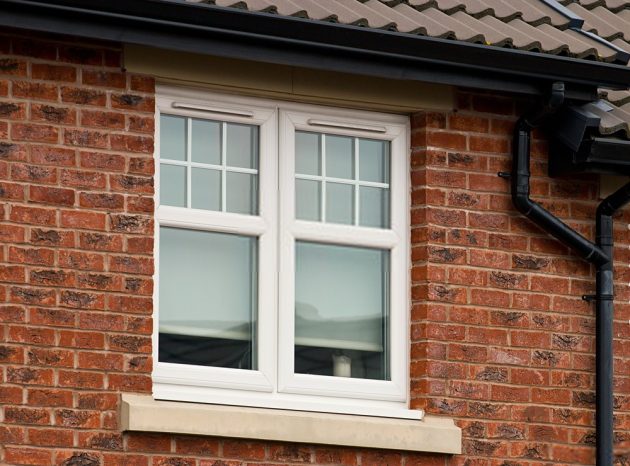 Tinted glass refers to glass panes that have been processed with a coating or film that significantly reduces light transmission through the glass. Various coatings can be applied to glass panes, which filter different light amounts based on the need and purpose.
The glass may be installed for aesthetics, privacy, design, privacy, and also to reduce the heat from the sun that gets in the home. Tinted glass also keeps ultraviolet rays out of the home, which prevents damage to your furniture and appliances. Tinted glass windows are also great for homes where privacy is a concern because the tints reduce the clarity of visuals.
Key features:
It absorbs heat from sunlight, which reduces the load on your heating systems.
It is available in different colors and styles.
It prevents ultraviolet rays from getting in the home.
It offers a degree of privacy by reducing visual clearness
We recommend you to buy Tinted glass from Fab glass and mirror where you can get your customized Tinted Glass in very affordable Prices with free shipping nationwide.
PLEXIGLAS WINDOW REPLACEMENT
Plexiglas, which is also known as acrylic glass, is a mixture of plastic material that is more sturdy and safe to use, especially in kid's room. Plexiglass window replacement is necessary if your old glass window frequently breaks or has more chances of breaking. Also, if you want to add modern touch to your renovated house, plexiglass window replacement can be handy.
Key features:
It is more sturdy and safe to use, especially in homes with kids.
It is more durable and saves replacement cost in future.
It is more easily customized to serve for different purposes.
Multiple colors options are available in plexiglass sheets.
Pros and Cons of Plexiglas window replacement:
It gives a clearer view than ordinary glass.
It has become trendy in luxury homes
It is hard to break and is more durable.
However, it is costlier than regular glass window replacement.
It is prone to scratches if proper maintenance is not made.
Once you have decided to add Plexi glass panels to your home, the next decision you need to make is whom to buy from. We recommend you to buy Plexi Glass from Fab glass and mirror  They should also offer you reasonable prices and a functional after sales service.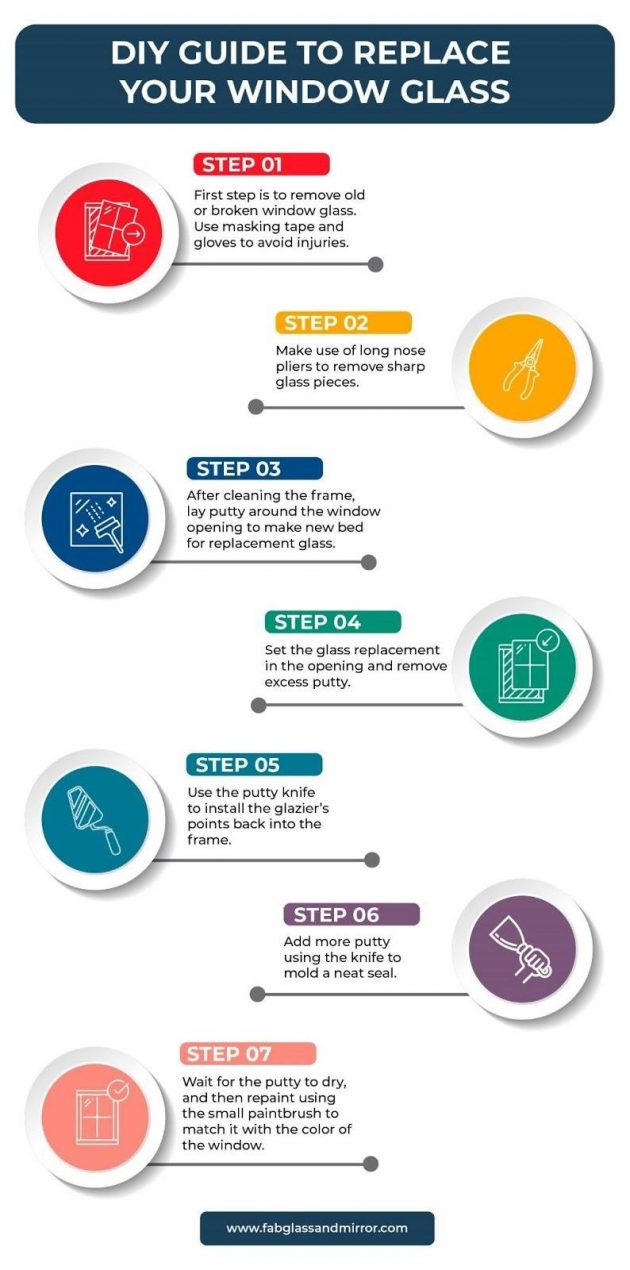 DIY GUIDE TO REPLACE YOUR WINDOW GLASS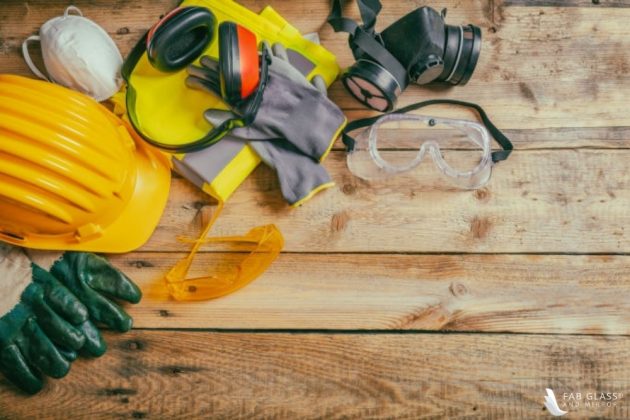 Materials needed:
Putty (glazing compound)
Putty knife
Longnose pliers
Chisel
Hammer
Safety glasses
Masking tape
Small paintbrush
Newspaper
Hand gloves
Glass cutter
Steps:
Remove remnants of broken or old window glass. To avoid injuries, use the masking tape to stick a newspaper on the sash interior to catch glass fragments. Get rid of the old putty as well by using the chisel. If removing is difficult, soften it by soaking with linseed oil or use a heat gun.
Use the long nose pliers to extract the glazier's points.
Make a new bed for the glass replacement by using the putty knife to lay putty around the opening.
Set the glass replacement in the opening and remove excess putty.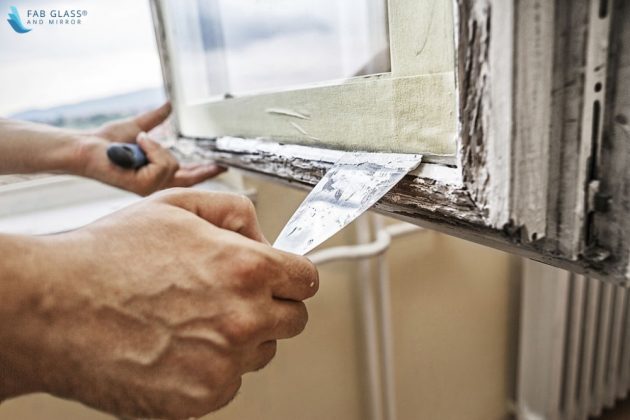 Use the putty knife to install the glazier's points back into the frame.
Add more putty using the knife to mold a neat seal.
Wait for the putty to dry, then repaint using the small paintbrush to match it with the color of the sash.