A great outfit can make your day. All it takes a compliment from someone and that's it. You feel a sudden burst of confidence and the rest is history. We all have some type of clothing or shoe that makes us feel like we can do anything, and that's great!
However, it's all about timing and knowing how to style all those gorgeous and amazing clothes in your closet. It can be tough to figure this out on your own at first, but the internet is a marvelous place these days.
This digital age lets you look up videos, photos, or in this case, articles about how people are styling their clothes. Luckily for you, we're reaching out to you with these 10 amazing styling tips that will help you to look thinner, and feel beautiful all at the same time.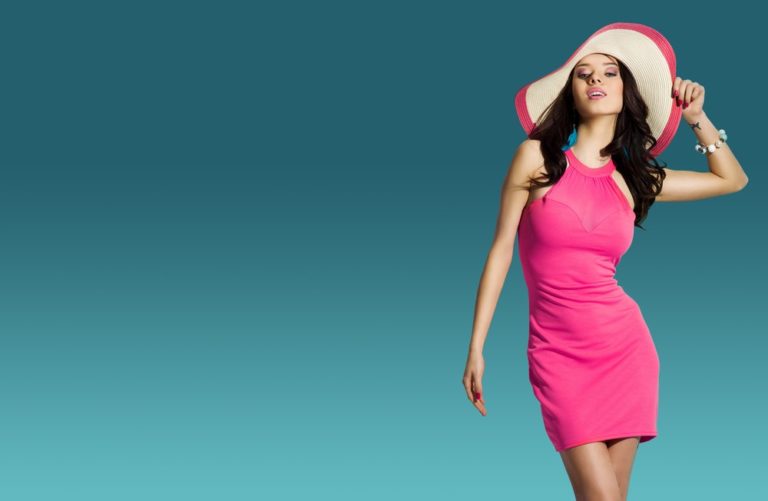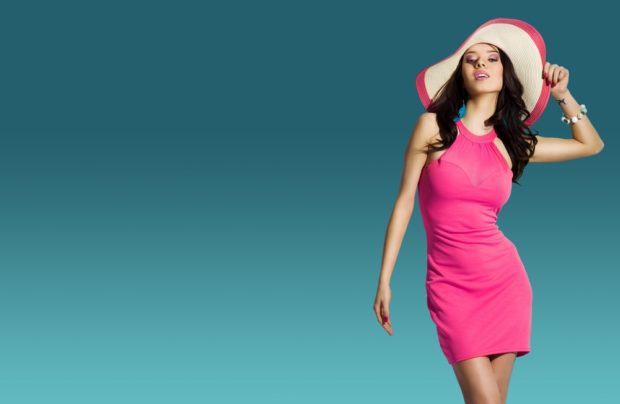 1. Shapewear
If you're someone who is skeptical about wearing Spanx or any other type of stretchable device, then it's time to put that skepticism aside. Shapewear actually works, at least the right one does.
Not only does it make your body look slimmer, but the right piece will spread your extra bits and smooth your body out and hold you in effortlessly. You can choose between a pair of boy shorts, camis, slenderizing briefs or go for full-body shapewear.
A full-body piece helps to slim your things, pull your stomach in, give your butt the right amount of boost, and also define your waist when you wear tight pant, evening gowns, or bodycon dresses.
Don't shy away from using shapewear. It's the perfect item you can add to your wardrobe to give yourself and your body a confidence boost.
2. Become BFFs With Your Tailor
Wearing fitted and perfectly measured clothes make you look leaner, that's why it's vital every piece of clothing you buy or get it tailored fits you perfectly.
So, say goodbye any clothes that make you look like a tourist, for example, long baggy shorts, pleated khakis, or khaki pants. What you should do is go for straight cut dark jeans.
These jeans will stretch and hit your ankles perfectly. They look good when paired with ankle boots, pointy flats, or classic heels. Did you know pointy flats actually made you look taller than a regular looking heel?
You can also choose to wear long shirts, sweaters (not too oversized), or blazers to complete your fitted look. If you like wearing skirts more you can choose to wear a knee-length pencil skirt instead of jeans.
3. Buy Heels with a Low-Cut Vamp
If you're not familiar with what a vamp is, it's a part of a shoe that basically cuts across your foot at the front.
These heels can easily be paired with skirts, dresses, cropped pants, and shorts. Wearing this heel not only gives your legs a slender frame, but it also makes them look longer.
You can buy a nude shade that matches with your complexion, it'll make your legs look slimmer. The heel doesn't have to be high, a two-and-a-half inch heel is perfect.
It will give your appearance a lift, dresses will fall better into place and all of this makes you look slim as well.
However, if you're someone who feels uncomfortable while wearing heels, you don't have to force yourself. There's no need to put yourself through pain to look a certain way.
4. All Black
Yes, just as the heading says, all black. Or navy blue, green and oxblood too. Basically, what we're saying is dark colors and hues give the illusion of a slender frame. This trick is being used for centuries and with good reason too.
Wearing dark colors effectively creates a vertical, long line. And wearing all black is a super chic choice, but mixing with different dark hues also keeps your silhouette tailored and sharp.
5. Don't Forget High-Waist Jeans and Maxi Skirts!
Curvy women can wear whatever they want and they'd still look good, whether it's a maxi skirt or high-waist jeans. All you have to do is choose a solid version that will run along the length of your body and create a long, vertigo line.
Similarly, slim-fitted high-waist jeans that hit your ankle with that extra bit of spandex for your movement can make your lower body look leaner and longer.
You can wear a fitted top, a tucked in a t-shirt with a cropped leather jacket, a crop top, or a well-cut blouse with both maxi skirts and high-waisted jeans.
Just make sure the skirt's hemline is long enough so that you don't trip. For the high-waist jeans, don't go for the buttoned ones or those that have an elastic waistband.
Always get the zippered ones that rise above your belly button. They last much longer.
7. Two Words: Vertical Stripes
Another great trick that's been used since forever – vertical stripes. The long lines created by the stripes make you look longer. Never go for horizontal stripes if you're trying to look slim. They create the opposite illusion and make you look wider.
So, go for that well-fitted long striped shirt and half tuck it into dark colored jeans or a perfectly tailored skirt and get ready to look totally different than you normally do.
The best part is that every and any women can pull this off effortlessly, whether they are curvy or not doesn't matter here.
8. Bring Out The Skinny Belts
Skinny belts also help to make you look slimmer. You can style them by cinching them on chic dresses and tunics. This styling will help your natural waistline to be more prominent and you make you look more flattering.
Never go for thick belts, they can make you look chunky and heavy built.
9. Highlight Your Assets Using Bright Colors
While it's true that dark colors compliment your figure more, it's also true that it can get boring too quick. You can mix things up. If you're not happy with how your legs but feel confident about your upper body, you can go for well-fitted black pants or skirts.
Just wear bright colors on tops like a bright colored t-shirt or blouse. If you want to steer attention away from your midsection, hips, or arms, wear a fitted black sweater, a well-tailored suit with printed, colored jeans.
10. Buy a New and Better Bra
Bras play a huge role here too. Finding the right bra that meets all your needs is like diving head first into the Bermuda Triangle and getting lost there. You won't find many women being happy with the bra they bought.
It's that hard to find the perfect one when one is busy managing kids or handling meetings with clients. However, you should take the time and get yourself measured by the pro lady that hangs around the lingerie shop.
The wrong bra can give off the impression that you have sagging breasts, and nobody wants that look. It makes a world of difference when there's a perfect space between your chest and waist, it makes you look leaner.
So, get yourself measured by a pro or do it yourself at home. Then go out there and conquer the world with your newly fitted, perfect bra.
Final Thoughts
These 10 styling tips will change your life for the better. All you have to do is give a few of them a chance and you'll see the stark difference yourself. You'll come off leaner, slimmer and the most important part – you'll love the way you look.
Women need that extra bit of confidence boost from dressing them nicely to survive the rest of their tough day. Whether you're a stay-at-home mom or a working badass, this is important for all women, everywhere.
Author Bio:
Angie Grey, an expert author from Faveable.com brings you all you need to know about fashion and grooming. She loves the outdoors and travels the world like a nomad.