Despite not using your passport over the past year or so, you have likely racked up plenty of airline miles through online shopping. While retail therapy might be temporarily good for your mental health, there is nothing quite like getting back out and exploring our beautiful planet.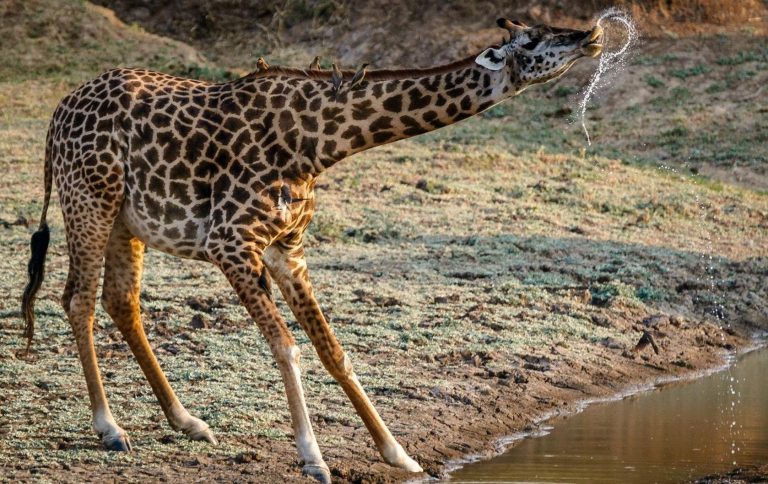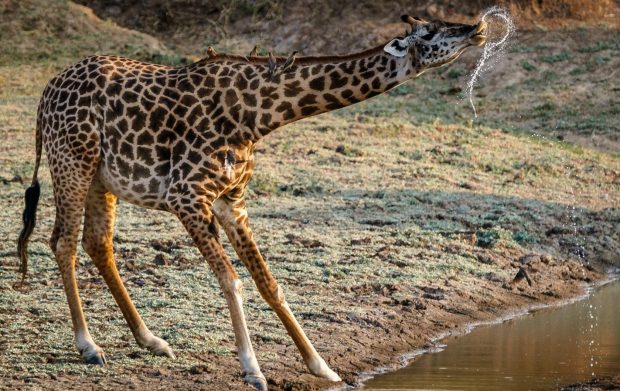 Countries are continuing the trend of loosening travel restrictions. We are confident that you can soon pack your bags, stretch your legs and get your Fitbit steps while strolling through the departure lounge of your nearest international airport. In fact, we are here to tell you why now is the perfect time to go on vacation with your family to Zambia.
Zambia Is Open
Zambia shares borders with Zimbabwe, Botswana, Namibia, Angola, the Democratic Republic of Congo, Malawi, Mozambique, and Tanzania. Though land-locked, Zambia is easily accessible with international flights arriving in the capital Lusaka and the more touristy destination of Livingstone.
Americans need a visa to enter Zambia, but this is simple to procure at the airport with cash upon arrival. At the time of writing, a negative PCR test, done within the previous 72 hours, is also required for all inbound travelers and residents. It is then surprisingly efficient and relatively inexpensive to obtain a Zambian PCR test and travel certificate upon your departure.
Wide Open Spaces
Zambia boasts 20 national parks and a further 34 game management areas, so you won't have any trouble finding wide-open spaces. In fact, Kafue National Park alone is about the size of the state of Massachusetts. Safaris in Zambia are ideal for when you want to get away from other people and back to nature. We can't think of a better way to enjoy the vastness of our world than by joining a walking safari through South Luangwa National Park or on horseback in remote locations in Zambia.
Family Time
Try to recall the last time you and your family spent days together where electronics weren't involved. Travel is an excellent way for families to bond over shared experiences. Whether traveling with your 75-year-old grandfather or your five-year-old daughter, the wonder of seeing a herd of elephants in the wild for the first time is equally fascinating.
Escape the Heat
We all love to bask in the sunshine, but we are equally grateful to escape into the air conditioning for some respite. Summer can be a nightmare when you need HVAC repair or an air conditioning replacement. However, while you are sweltering in the summer heat in America, remember that it is winter on the other side of the planet in Zambia.
Zambian winters are ideal for safaris. Mornings and evenings are chilly, but this is precisely when the wildlife sightings are best. It is well worth waking with the African sun for the chance to see a lion stalking a herd of zebras in the wild. During the heat of the day, the animals retreat into the shadows to rest, and you can do the same. You will be amazed at the luxurious lodges on offer, far away from any hint of civilization.
Endangered Species
The list of endangered and threatened species is growing, despite the best efforts of conservation groups to curb the trends. There is no better time to fulfill your dream of going on an African safari and seeing firsthand the animals you have only seen in documentaries and picture books. Being able to witness white rhinos in the wild in Zambia might be an opportunity lost in another few decades. Your children will be forever appreciative of the opportunity, though you may need to remind the teenagers of this in a few years.
Support Local Communities
By choosing to go on holiday to remote locations that rely on tourism for income, you can make a lasting difference to the wellbeing of local communities. When fine-tuning your itinerary to Zambia, we recommend asking operators pertinent questions about how they promote positive impacts in their destination.
Conservation South Luangwa has a long history of giving back to their local community, leading to the long-term survival of the local habitat and the tourism enterprises that rely upon them. Individual lodges are doing their part as well; Tongabezi opened a school over 25 years ago and continues to educate over 280 rural children from their nearby village.
Perspective
The only way that we can genuinely get perspective on our lives is often to get away from them for a little while. It can be too easy to exist within your bubble and disregard what is happening all around you. By getting away and enjoying new experiences, you can get a perspective on what you truly want and the things that matter most. Likewise, your children can see how others live and reach outside of their comfort zones.
World Heritage Sites
A trip to Zambia doesn't need to be all about safaris. In the southernmost part of Zambia, the town of Livingstone is home to Victoria Falls, the largest continuous curtain of falling water on the planet and a UNESCO World Heritage Site.
You and your family can visit this spectacle from the air in a helicopter or microlight, by swimming on the edge in the infamous Devil's Pool, or by braving the waves and rafting on the Zambezi River. Livingstone is known as the Adventure Capital of Africa, and it is easy to see why when you witness the number of activities on offer.
Fantastic Prices
A trip to Africa can be surprisingly affordable right at the moment. The peak season for safaris in Zambia is traditionally from May through October; however, numerous operators are extending low season rates throughout the year. Combined with group rates for taking your extended family on safari, this could be your best opportunity to get a fantastic price on a holiday in Zambia.
Flexible bookings
Locking in an international vacation might still be stressful for some people that worry about changing regulations. Luckily, most Zambian accommodation providers and safari operators are offering incredibly flexible change procedures. These unprecedented policies give you the peace of mind to know that delaying your holiday won't put a severe dent in your budget. We recommend discussing this with your travel agent before finalizing your reservation.
We work incredibly hard to give our children a loving home and the best education. However, it is essential to take a step back and focus on taking advantage of opportunities to be together as they arise. There are plenty of reasons why now is the perfect time to go on a vacation to Zambia, the least of which is that the memories you create will be unforgettable.