Traveling with babies is an intimidating prospect to the extent that most people give up on the idea entirely, shuddering at the thoughts of bringing their little tot along for sightseeing. But we're here to tell you that it's entirely doable – if you've got the right gear that is. Whether you're taking a trip to the beach or the mountains, there are certain items you need when traveling with a baby.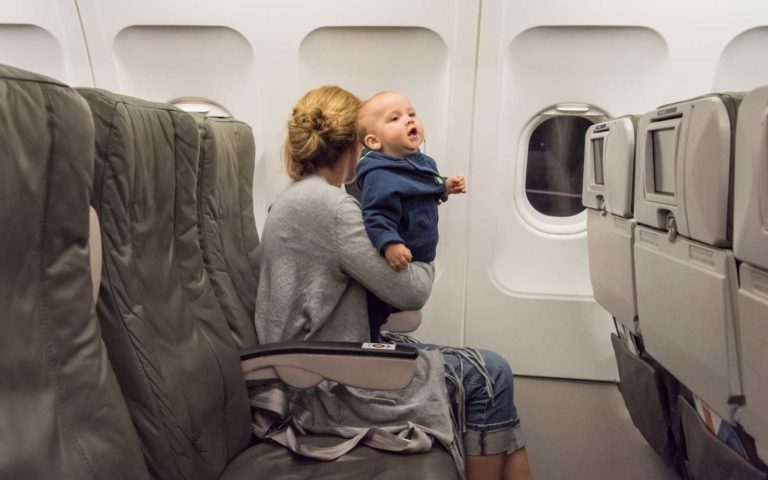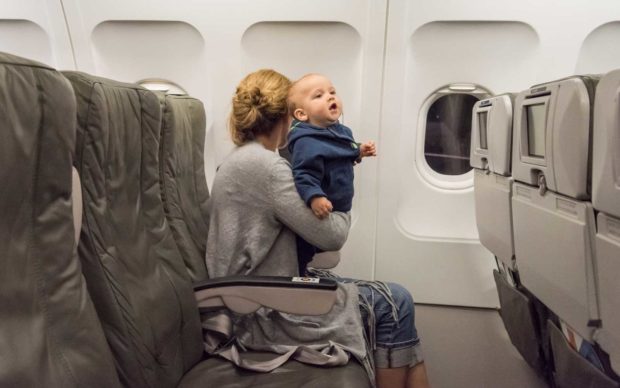 These are the 10 items you don't want to cross off your packing list.
1. Bassinet
If your baby is too small for a crib (or if the crib is too heavy), then consider investing in a bassinet. The ideal bassinet should be made of breathable mesh walls. An important feature of a good bassinet is having machine washable fabrics because things will get messy. Try to buy a bassinet that doesn't weigh more than 10 pounds because you'll be carrying this thing around a lot.
When not in use, the bassinet should easily fold flat so that it occupies minimal volume and can be included in your travel bag. The bassinet will serve you wherever you go, not just on your travels.
2. Sound Machine
The best sound machines are equipped with awesome features like shush recorders, voice activation, and scene projectors. If you rely on a sound machine to lull your baby to sleep, then you better bring one on the road. Bonus points if the sound machine is lightweight and takes up minimal space. A good sound machine will prove to be a lifesaver if you're in a noisy restaurant and your baby seems to be in a grumpy mood.
3. Travel Stroller
The market is flooded with travel strollers with several confusing options. Ideal travel strollers will be ultra-lightweight and weigh no more than 20 pounds. They should have large, comfortable seats for toddlers of all weights – easily up to 50 pounds. Furthermore, the travel stroller must have good, durable, no-puncture tires with high suspension. This ensures a smooth ride for both you and the toddler. If your travel stroller is foldable and can fit in most airplane overhead bins, grab it before someone else does! You can get the best Orlando stroller rentals here.
4. Travel Crib
If your baby is old enough to stand independently, consider investing in a travel crib. The crib should have a cushy mattress and breathable surroundings. For obvious reasons, you want the crib to be well made, easy to assemble, and should spring into shape when opened. The ideal travel crib should be portable, versatile, and must weigh less than 20 lbs.
A good travel crib is stable and holds its ground when babies twist and turn during sleep. If you're traveling internationally, make sure to check in with your carrier about their policy on travel cribs.
5. Car Seat for Toddlers
If you're going to drive a lot during your travels, consider buying a car seat. Did you know that thousands of young children get injured – and worse, even killed – during car crashes? The stakes are even higher when you're traveling. Keeping your child safe during long drives should be your top priority, especially if you're abroad. There's no telling what other drivers are up to.
The ideal car seat should be easy to set up, lightweight, and have a comfortable cushion to support your baby's weight.
6. A Potty
If you plan on going out to the wilderness, hiking, and camping with your toddler, then you'll need a portable potty. Bring a few disposable bags along and all your bathroom worries are magically solved. The ideal portable potty should ideally come with a shield that can prevent splatter. Moreover, the seat should be ideally sized for tiny hineys.
7. Sleep Sack
If you're vacationing at a spot where it gets incredibly cold and chilly, you're going to need something that can keep your baby nice and toasty. Enter wearable blankets. Wearable blankets, also known as sleep sacks, replace regular mattresses while still providing warmth to your baby. They should be made from premium fabric that is machine washable and ultra-comfortable. Bonus points if it can regulate body temperature.
Wearable blankets are helpful when temperatures unpredictably plummet and are the best way to keep babies warm on airplanes. Oh, and they won't weigh you down.
8. Nursery Floor Mat for Babies
Make sure to bring along a nursery floor mat if you want to relax at the beach. Simply spread out the mat for a family picnic. Good floor mats should be impermeable to water and easy to clean. These mats prove useful whether you're stuck at the airport due to weather or need a spot on the beach. Also, they don't way a ton either and come in a variety of prints and colors.
9. Diaper Changing Pad
An unpleasant component of parenting is to change diapers every time your little poop angel is done pooping. This is where diaper changing pads prove to be super useful if safety, cleanliness, and comfort are your top priority. Diaper changing pads are a nursery necessity because they provide you with the perfect location to change diapers without running the risk of soiling surfaces such as the couch, bed, or tabletops. A good diaper changing pad has a shape that cradles your baby and keeps them secure in place even if they try to struggle and rollover.
10. Baby Carrier Seats
When it comes to baby essentials, baby carriers tend to get ignored. If you're the kind of parent who wants a more 'hands-free' approach with your baby, then you'll appreciate baby carriers. It's essential to have two free hands when you're running around with a busy toddler and lots of gear. The baby carrier keeps your toddler snug and warm, leaving you free to pursue other activities.
A good carrier should allow you to carry your baby in multiple positions. It should have good airflow and soft mesh fabric to increase breathability during those sweaty summer days.
Are you looking for the best products for babies? If yes, then click here to check out this website.