There are numerous photo collections on our website that feature all kinds of bathroom interior designs from all styles, shapes and sizes. You've probably come across some of them by now for sure. If you have checked out the designs featured inside, then there's no way that you have missed the feature that always comes with the bathroom and gives it a very unique look and function.
The one thing that no bathroom would be complete without, the shiny mirror. We all know what purpose the mirror has but the obvious one isn't the only one. It is much more than just an object that lets us see ourselves in it. It reflects light, it can make help brighten up your bathroom, especially when there's no possibility of natural lighting, even more so with LED bathroom mirrors from Lumino Mirrors. Another important thing that the mirror does is it creates an illusion of a larger living space. If you place multiple mirrors strategically, you could create an amazing space that will make you feel as if you are taking a shower in a huge palace.
The best part of having a mirror in your bathroom is that it can serve multiple purposes, for example, you can double it as a storage compartment with a medicine cabinet or you can just use it in a decorative manner. It all depends on which bathroom you are applying it in. If it is the master bathroom, then a multi-purpose mirror will be of good use unlike in the guest bathroom which will only require a decorative mirror.
With Lumino Mirrors you can even replace the lights in your bathroom because of the installed LED lights that not only can enlighten a smaller bathroom, but will also make it look extremely amazing.
In this new collection of 10 Magnificent Bathroom Designs With Stunning Mirrors we are going to show you some amazing designs of bathrooms that have outstanding mirrors as decorative and functional features.
The goal behind this collection is that we want to remind everyone who is renovating or constructing a bathroom that the illuminated bathroom mirrors are usually thought about after the remodeling has been completed. But they shouldn't be! They are an important feature that can change the way an entire bathroom looks. And they are not there only for the looks. You use the mirror every day when you put on your make up or when you shave. And I bet you never leave your home without checking yourself out in the mirror first. Enjoy!
Single Family House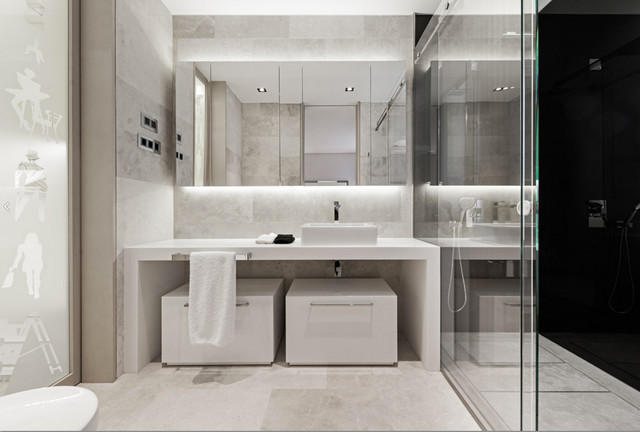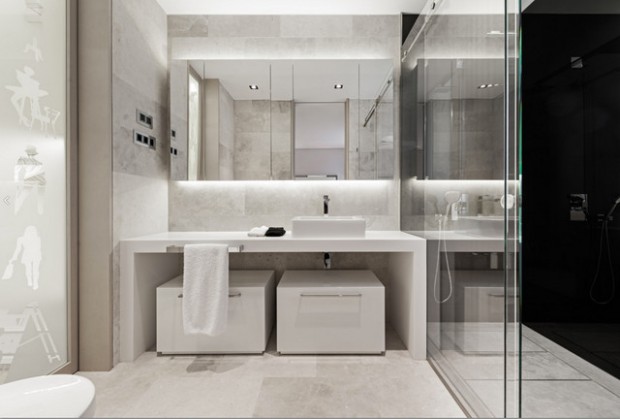 Light & Comfort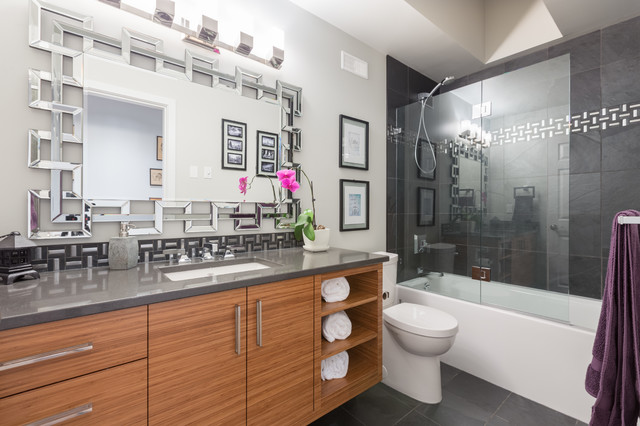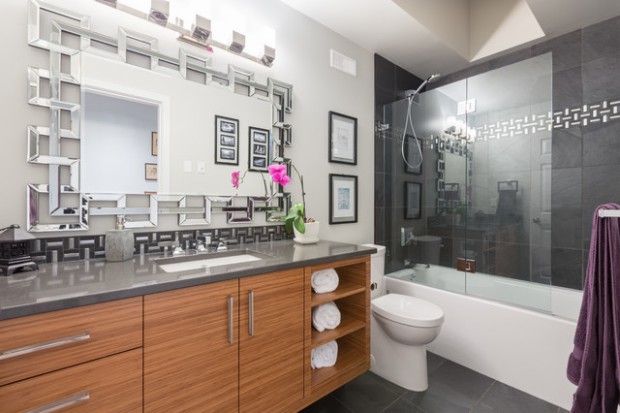 Exeter Antique – Exeter, New Hampshire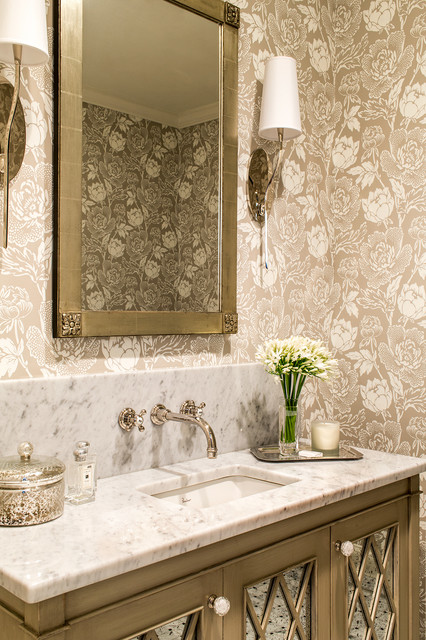 Lennox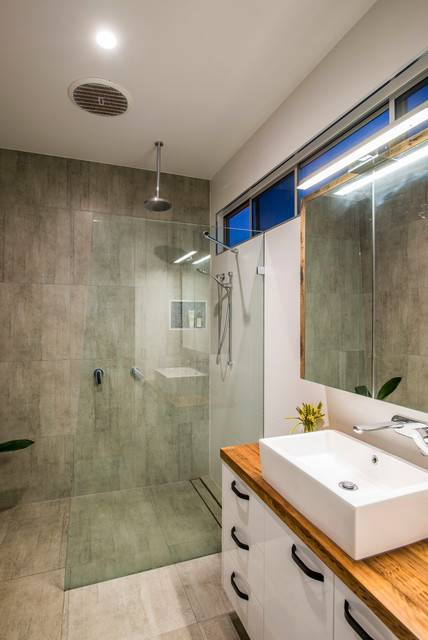 Modern Bathroom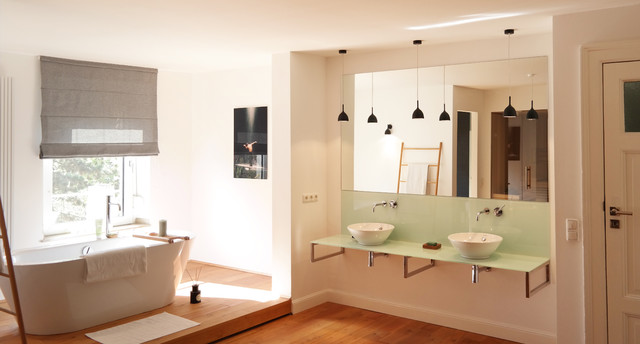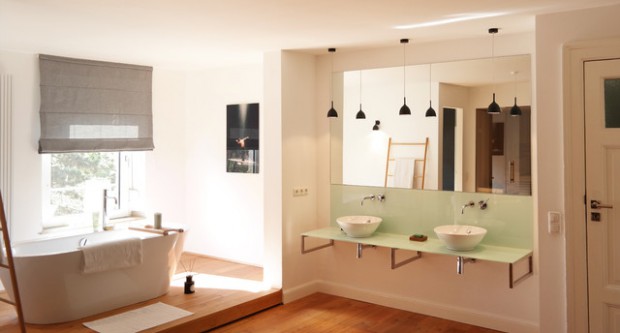 Hyde Park Mews Houses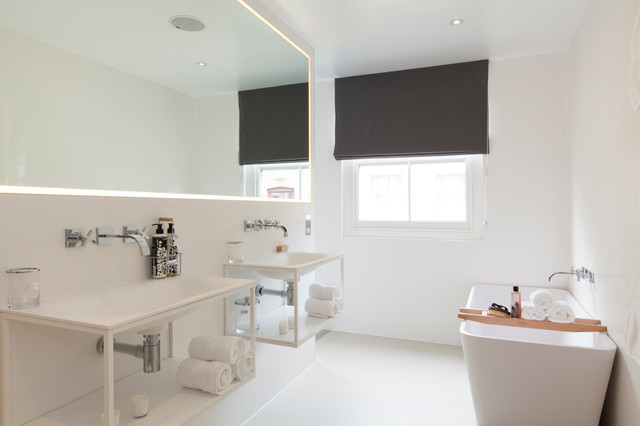 Beach Style Bathroom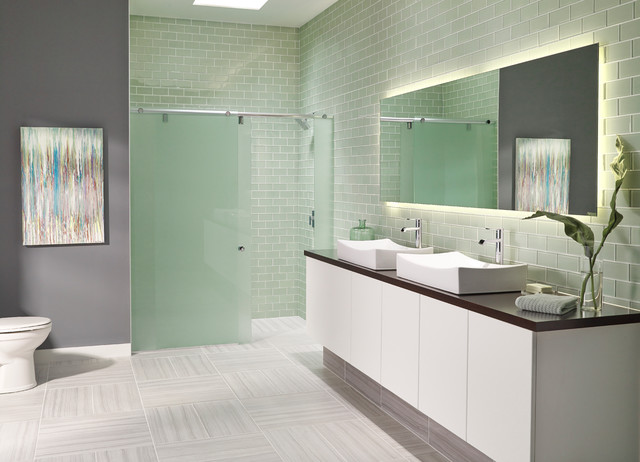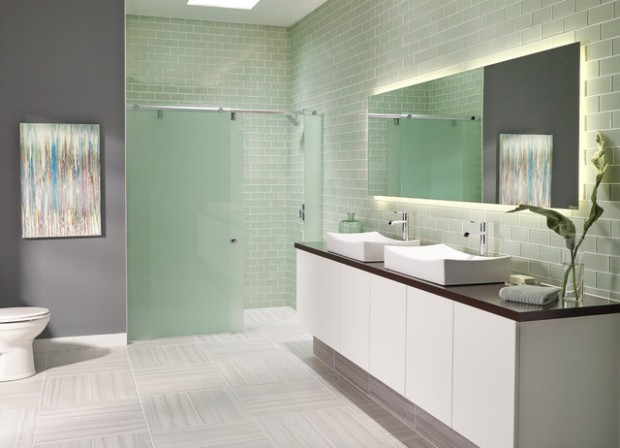 Modern Italian Bathroom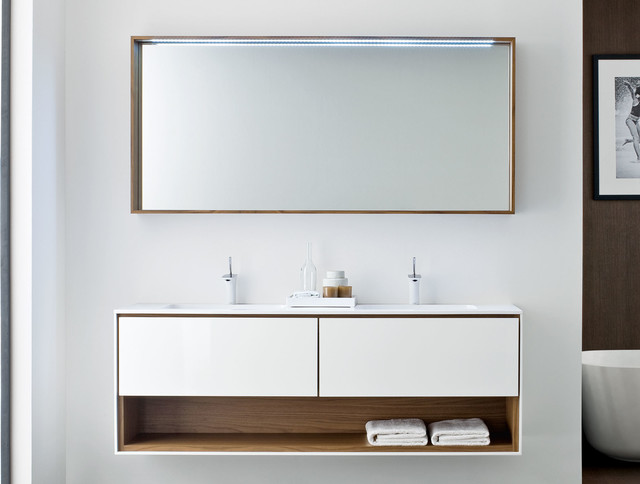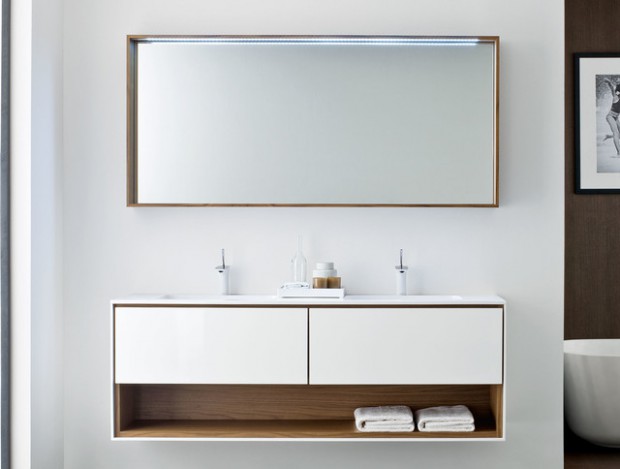 Luxury Bathroom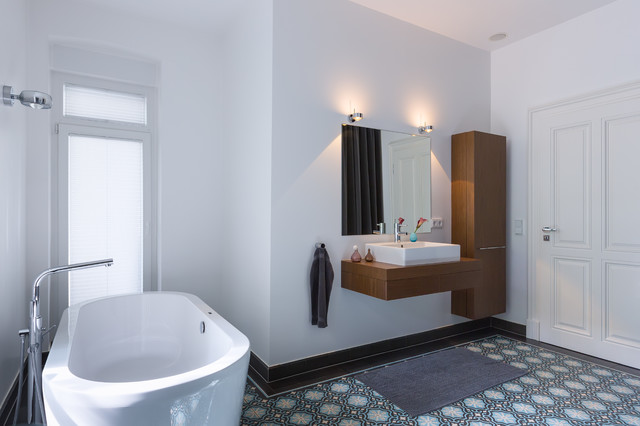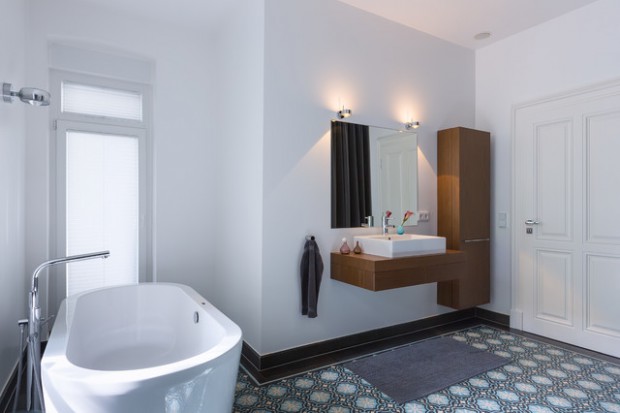 Anbau-Chamäleon