Picking a holiday destination when you have kids can be a bit tricky. This is because you have to select a location that has activities that are ideal for the whole family. Santa Cruz in California is actually an ideal holiday destination for families. In fact, the destination has so much to offer to its visitors. It's one of those places that you would want to visit every year. As a tourist, you have the option of taking a guided tour or go on your own. Here is a list of the things that will make your stay in Santa Cruz memorable.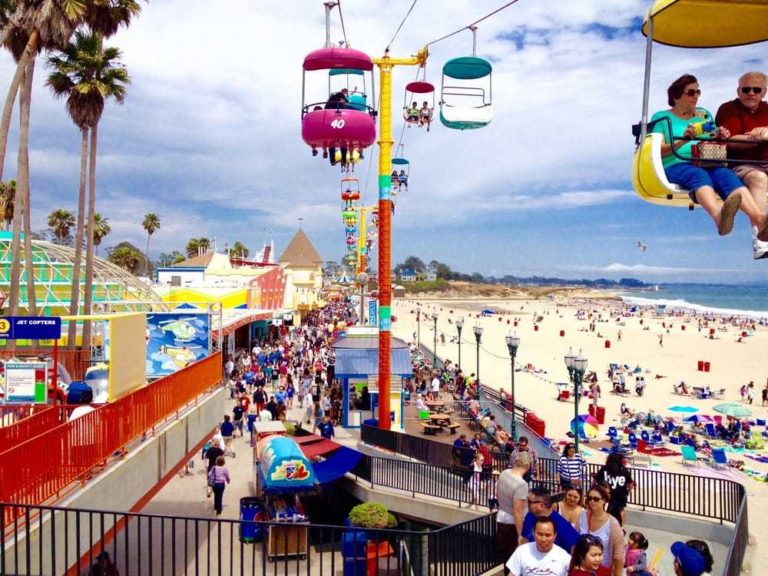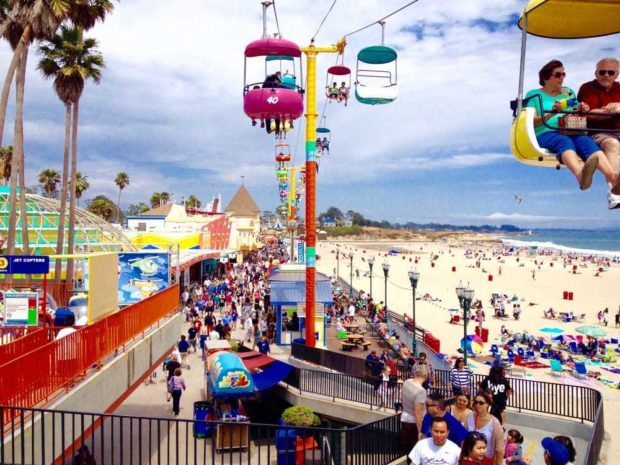 1.Downtown Shopping
The streets of Santa Cruz offer an amazing shopping experience. There are actually many shops, meaning you can compare their prices and settle for the most affordable deals. The shops trade in souvenirs, artifacts and artworks such as paintings, jewelry, shoes and clothes. The streets are actually not crowded like you would expect them to be. You can use a cab or ride in a rented car.
2.Cycle on West Cliff Drive
West Cliff Drive is a 3 mile stretch that offers a spectacular view of the ocean from a different angle. If you intend to stay for long in Santa Cruz, you should consider buying the bicycles because it's much more affordable than renting. In fact, the rented bikes are recommended for families that are only staying for just a few days. The good thing is that the bikes are available in various sizes. Alternatively, you can just walk along the cliff drive and enjoy the cool breeze from the ocean below.
3.Build Sand Castles
Building sand castles on the beach is fun. The activity actually helps in bringing kids together and exploring their creativity. Adults can also go for a swim in the ocean while the little ones are getting their hands dirty. However, the castles can only be built during summer because that's when the weather is favorable for such activities.
4.Play Football
When the tides are low, you can split your family into two teams and play football on the beach. However, you have to pick a spot that's not crowded to avoid clashing with other holiday makers. In fact, the sand of the beach helps in minimizing injuries that are caused by accidental falls. However, you have to be on the lookout for tides, especially in the evenings to ensure that everyone is safe from the strong and violent waves.
5.Go for Fishing Trips
Instead of just idling on the beach, you should consider going for a fishing trip. All you have to do is rent a spacious boat and go as far as you want into the ocean. As you navigate the waters, you will be able to experience up-close sessions with the whales and other creatures that are found in the ocean.
6.Try Various Cuisines
There are many hotels and restaurants in Santa Cruz. They actually offer different cuisines that include Japanese, Italian and Mexican among others. You can therefore be sure that your family will not go hungry when they need breakfast, lunch or dinner. The good thing is that they have very good packages for group tours. After quenching your thirst and hunger, you can get accommodation in either of the hotels or rent a holiday home via Surf City Rentals.
7.Visit the Roaring Camp
If you are looking for adventure, you need not look any further than the Roaring Camp. The camp is actually situated deep in the mountains of Felton. The camp is usually navigated via ancient trains that are powered by steam. Majority of the trains are more than a 100 years old. During the tour of the camp, the trains normally go through redwood forest.
8.Swim at Simpkins Center
Simpkins Center is arguably the largest swimming pool in Santa Cruz. If you are tired of swimming in the ocean, you can take your entire family there. They actually have many life savers around the pool which gives you peace of mind when your little ones are inside the water. Besides that, the facility offers swimming and life saving lessons at a considerable fee.
9.Visit Natural History Museum
Visiting the museum takes you back to history. The facility showcases remains of ancient animals and plants. There are also treasures that date more than a hundred years old. Besides that, the tour guides tell stories of the specimens to kids to help them learn about history in a more interactive manner. They also allow visitors to take pictures.
10.Go Skating
There is a skating rink along Seabright Avenue. The site is ideal for families because you can be sure that your kids will not ram into anything else except other skaters. You can go with your own skating gear or rent some at the rink. Although the rink can be used on any day of the week, it's usually filled to capacity on weekends. The good thing is that the facility allows families to book skating spots when they have special occasions.