Creating a home gym is an excellent way to stay fit, achieve your exercise goals, and save on your membership fees. First, you can develop a fitness program that meets your personal preferences. Second, you're able to  create an effective workout environment that will allow you to train in the comfort of your own home.
To make all this possible, you cannot do without home gym design. It will help you to equip the exact training area in your home that is 100% consistent with your requirements. In this article, we introduce you to 10 great examples of it. We hope they'll serve as a source of inspiration for you when implementing your own project.
Understanding Home Gym Basics
Select equipment. Consider your fitness goals and budget when selecting equipment for your gym. Popular equipment includes weights, treadmills, stationary bikes, elliptical machines, etc.
Assess your space. It's important to assess how much space is available and what size equipment would fit in your home gym.
Choose the flooring. Depending on the equipment and type of exercise you're doing, you may need to invest in flooring. It will provide a safe environment for performing exercises.
Arrange your equipment. Do it in a way that's easy to move around in. Make sure that it's close enough to allow for a full range of motion in your exercise.
10 Home Gym Design Examples
In this section, you'll find 10 great home gym design examples that are both aesthetically pleasing and effective for exercise.
1. Industrial Design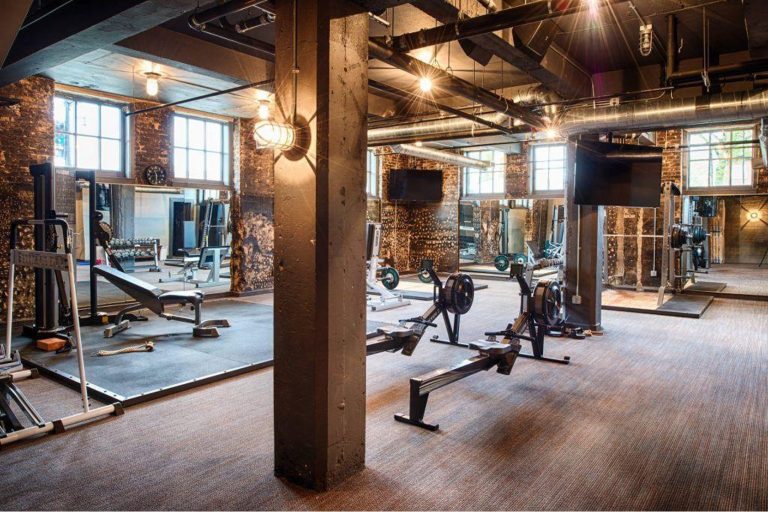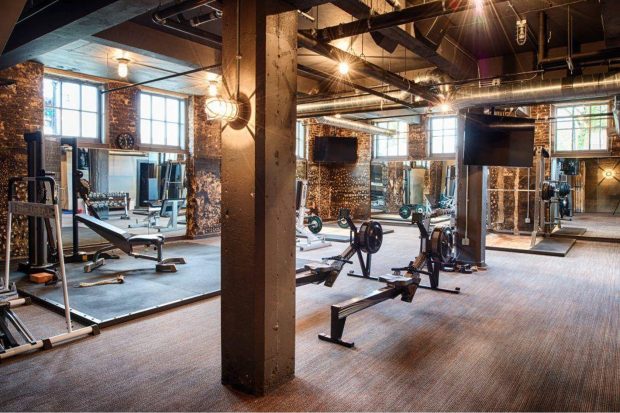 Industrial-style gyms have been trending for a while now. It's a versatile solution for any home. In order to create a gym like this, you can use reclaimed wood flooring, exposed brick walls, and metal furnishings. Organize your space with lofted ceilings or a shiny punch bag.
2. Wall Unit Gym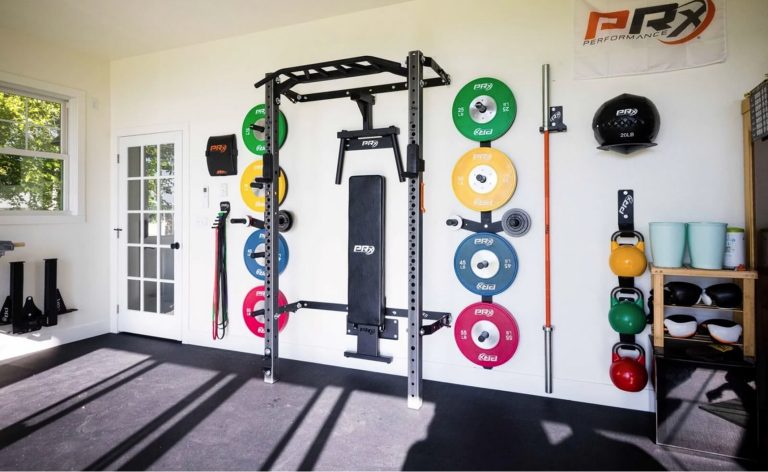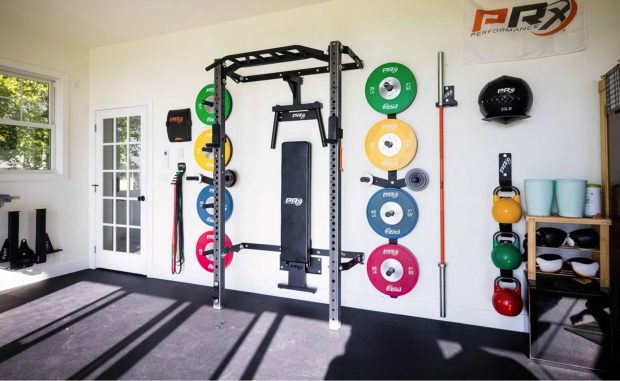 This type of design takes advantage of wall space to keep the gym clutter-free. Wall-mounted shelves and racks are the perfect place to store weights, yoga mats, and other equipment. You can even install TVs for entertainment, as long as you keep the cables hidden.
3. Rustic Design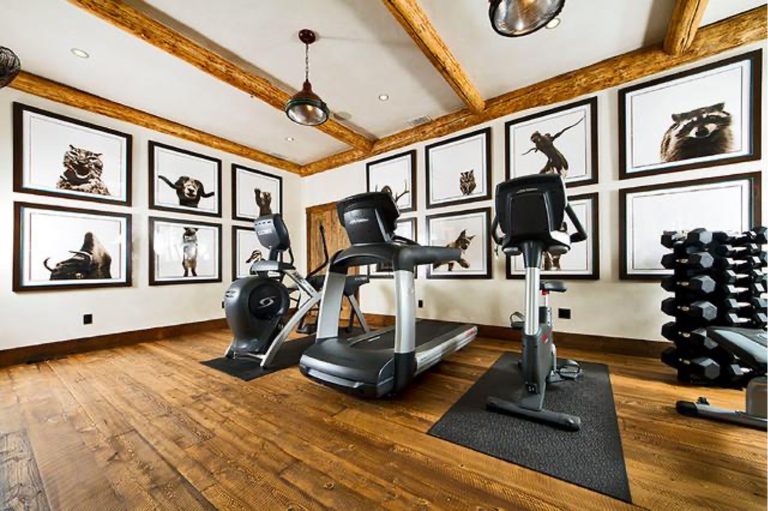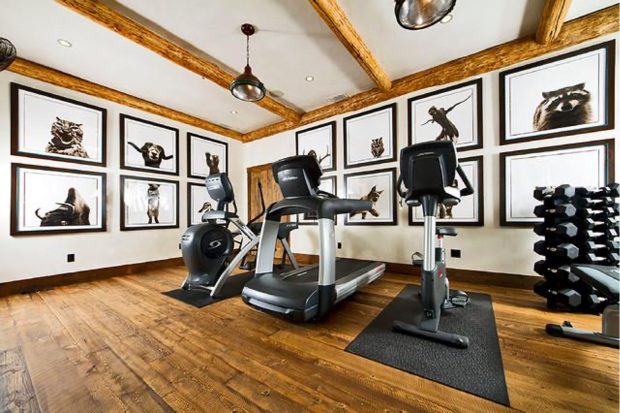 Rustic-style gyms are perfect for those who like natural materials. Exposed wooden beams, whitewashed walls, and woven textiles give the space a warm and homey ambience. To add visual interest, try to use plants alongside different types of the equipment.
4. Luxury Gym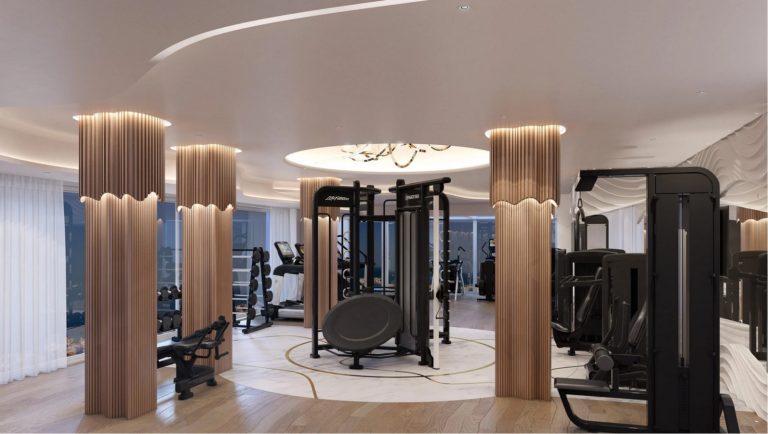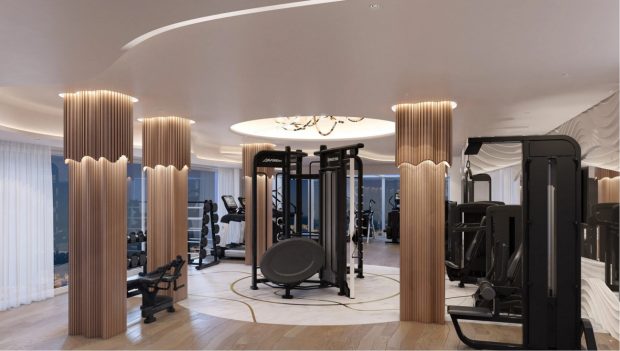 Get ready to work out in style with a luxurious home gym! Dark wood floors, mirrored walls, and low-hanging pendant lights are all great elements for creating an amazing atmosphere. Big windows will allow plenty of natural light and fresh air into the space, and leather seats will ensure your relaxation time is comfortable as well.
5. Vintage Design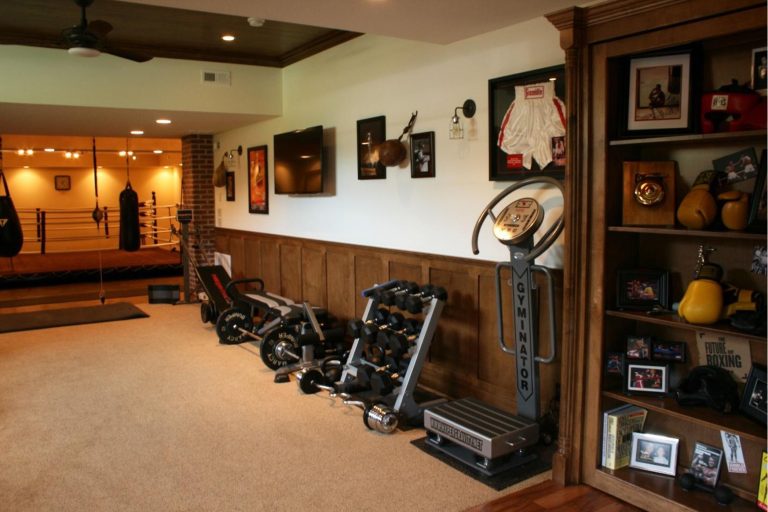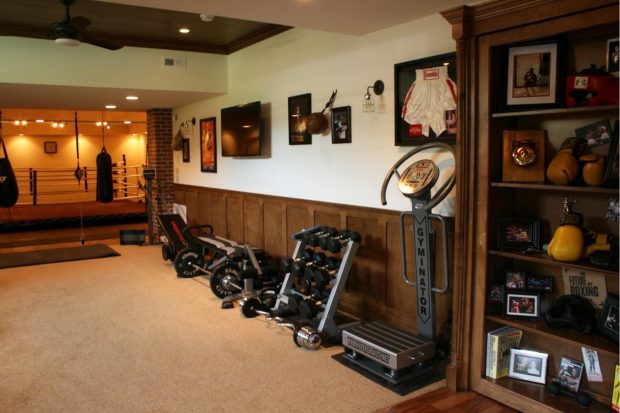 This type of home gym design can be achieved by incorporating a mix of vintage and modern elements. Feature wood accents throughout the space like a parquet floor. Add industrial touches like iron weights and exposed copper pipes. And opt for softer touches, like old-fashioned gymnastics equipment, to finish the look.
6. Contemporary Design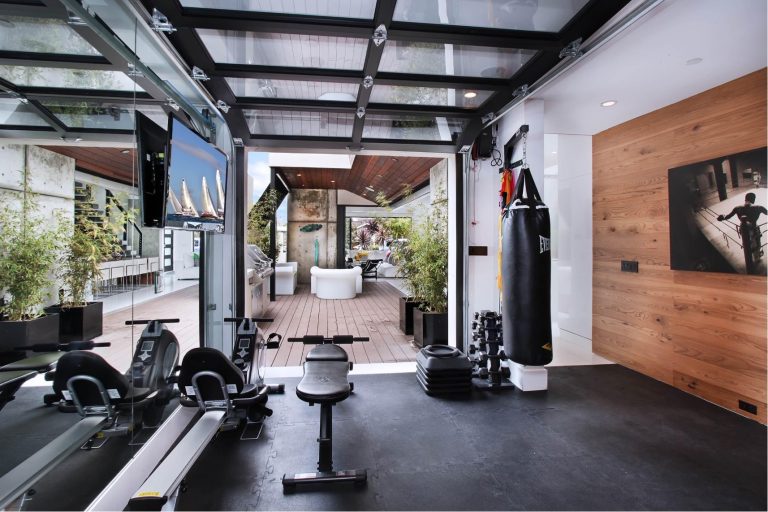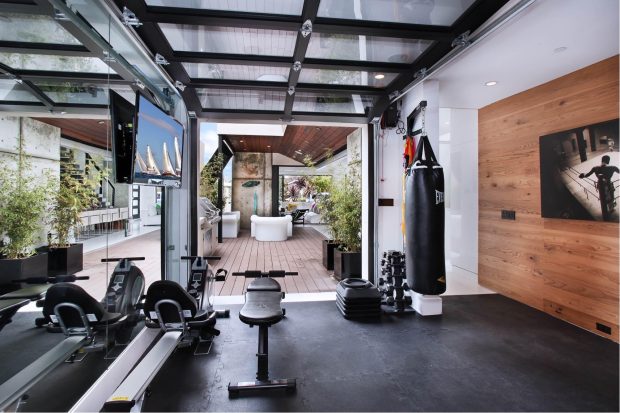 Contemporary designs are all about efficient use of space and modern materials. Think sleek metal accents, glass features, and reflectivity. Incorporate adjustable shelving and vinyl flooring to keep the look minimal and maintain an open and airy feel.
7. Compact Gym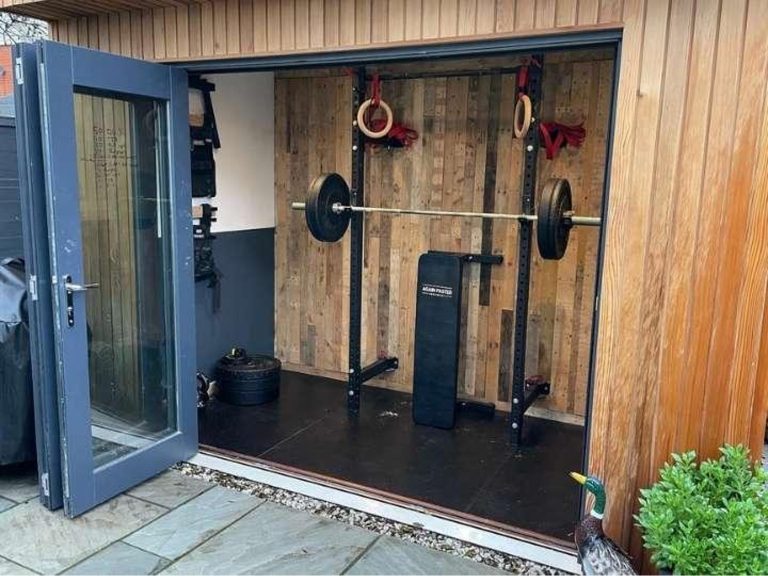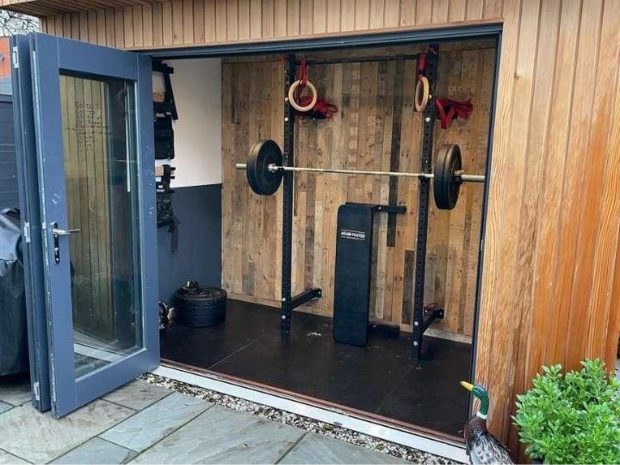 A compact home gym is perfect for those who don't have much floor space. On the other hand, if you have high ceilings, you can create a climbing wall. Install mirrors to help you monitor your form and add a functional clock for timing your workouts.
8. Compound Gym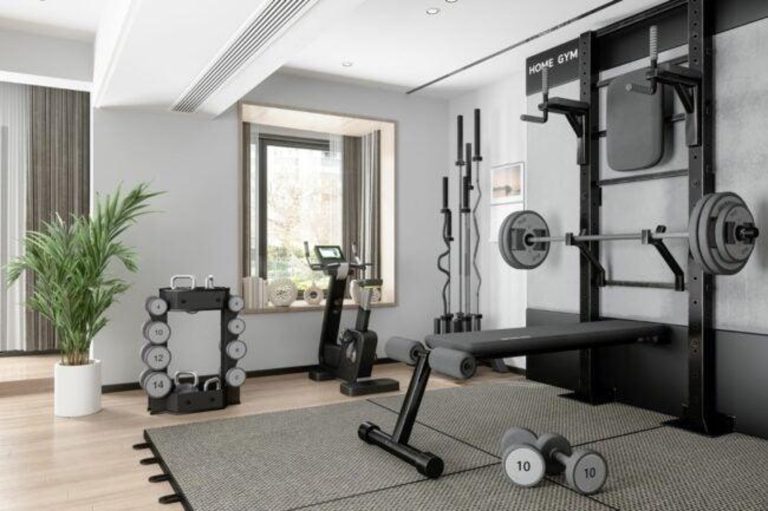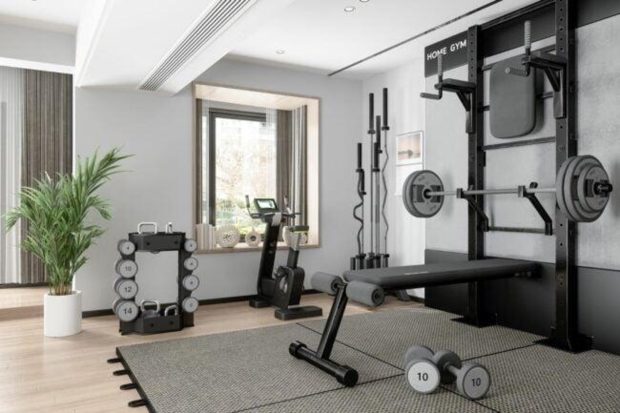 For those who are serious about their fitness, a compound gym is the perfect choice. Focus on incorporating a wide range of equipment, such as a punch bag, rowing machine, treadmill, pull-up bar, and free weights. Make sure you keep the space well-ventilated and comfortable.
9. Basement Gym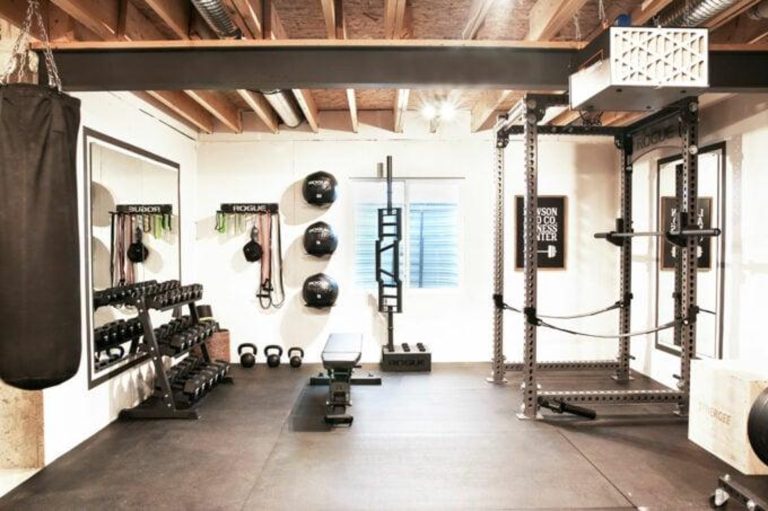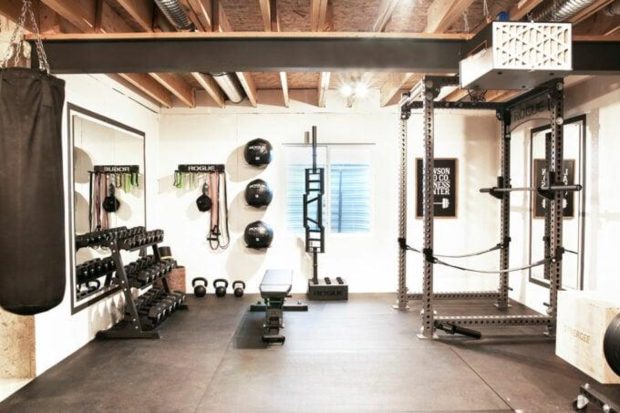 Do you want to turn your basement into a home gym? Feel free to do it! Basements are a great choice because you can really let your imagination go wild. Plus, the space is naturally darker and acoustically-treated.
10. Modular Gym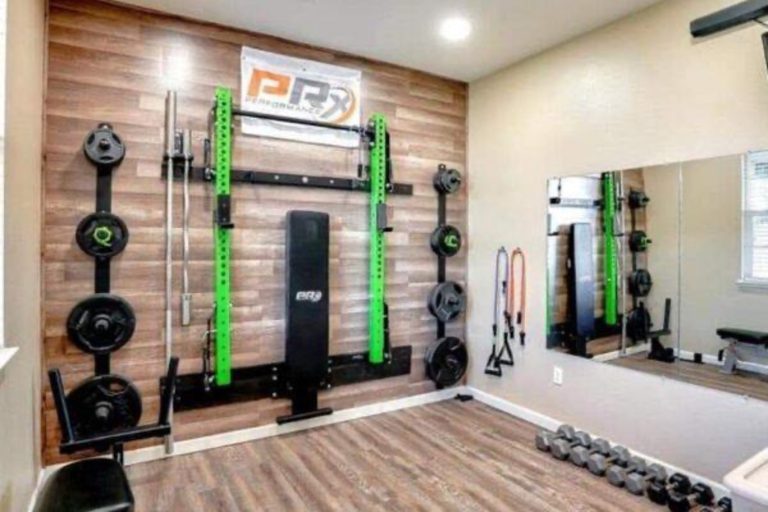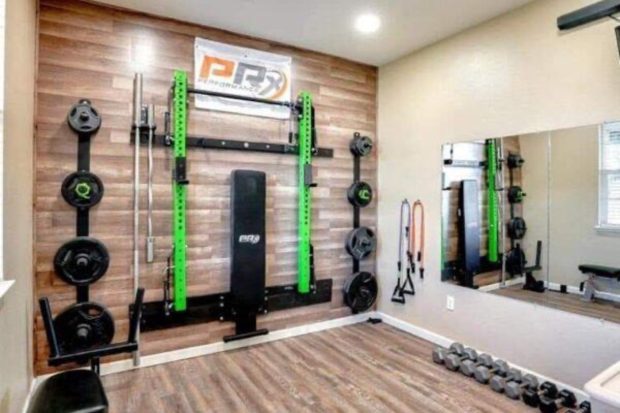 For those who don't have a lot of room for a home gym but still want to train, a modular gym could be the solution. This type of setup uses multi-functional pieces of equipment, such as a tower unit or storage wall, to make efficient use of space. Look for adjustable and foldable equipment to save on space as well.
Conclusion
By exploring the ten examples of home gym designs described in this article, you can create a personalized fitness environment that suits your lifestyle. With a little bit of planning, you'll be able to train at home in the most comfortable conditions. We wish you productive training!