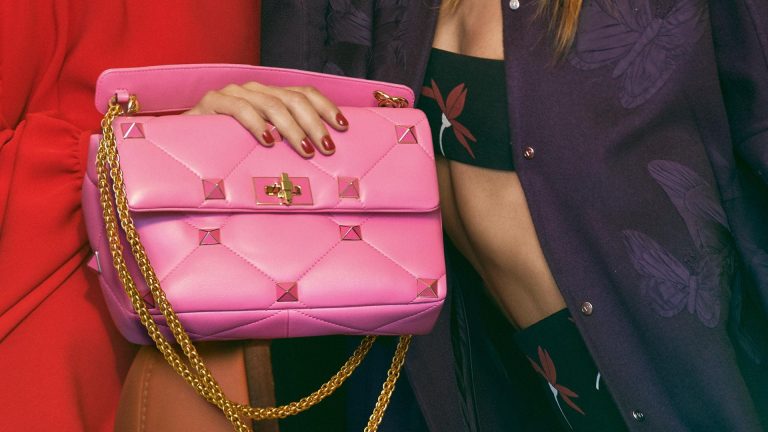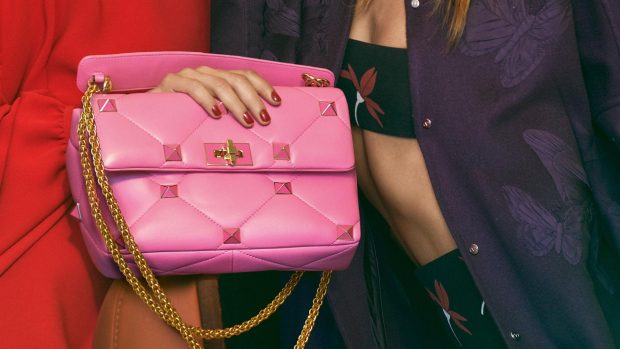 Image Source: Valentino.com
Bags are fashionable accessories that also serve the purpose of helping you carry your winter essentials. To face the winter with style, consider adding a good designer handbag to your list of must-have winter items.
Whether you're jetting off on a business trip or attending an event, choose from a variety of stylish designs from the world's leading luxury brands. It's the perfect time to refresh your luggage collection and add a few sought-after styles to your closet. Our pick of the season are Valentino Garavani shoulder bags with limited-edition design.
Handbags are definitely up there on the list when it comes to an accessory that can make or break an outfit. And when you think about the number of different looks you could be creating with just one bag, you begin to understand why this accessory is so popular. This is precisely what makes Valentino Garavani handbags so fashionable.
These handbags come in different shapes and sizes and they can be worn on different occasions, depending on the style and model chosen by the owner. For example, in parties or formal gatherings, large leather handbags in sophisticated designs are the ideal complement to the dress. On the other hand, in casual events, smaller-sized bags can perfectly fit.
Moreover, there are many different colors of Valentino Garavani bags. It is very nice that they come in so many colors because you will always find the one that suits your outfit. The most popular colors that reflect modernity and elegance are pinks, reds, browns, and blacks. Women choose these colors according to their personality and style.
For these reasons, these bags are a favorite among both celebrities and everyday women: a lot of women love to wear their Valentino Garavani shoulder bag with a simple t-shirt and jeans.
But above all, this kind of bag is very popular with celebrities – for example, Beyonce Knowles loves to wear her Valentino Garavani shoulder bag with an exquisite outfit. This bag matches almost everything and comes in so many different colors that you can always match it with your outfit and style.