Most people do not know that colored diamonds exist naturally in the world. Fewer people know that most colored diamonds are costlier than colorless diamonds. That is because the perception is that colored diamonds have a pale yellow or brown tint. While these are less expensive than white diamonds, other colors exist and cost much more than white diamonds. Although colors get formed because of impurities, most colored diamonds are very rare, which makes them costlier. Colored diamonds get graded by the Gemological Institute of America based on the strength of color, clarity, and several other factors.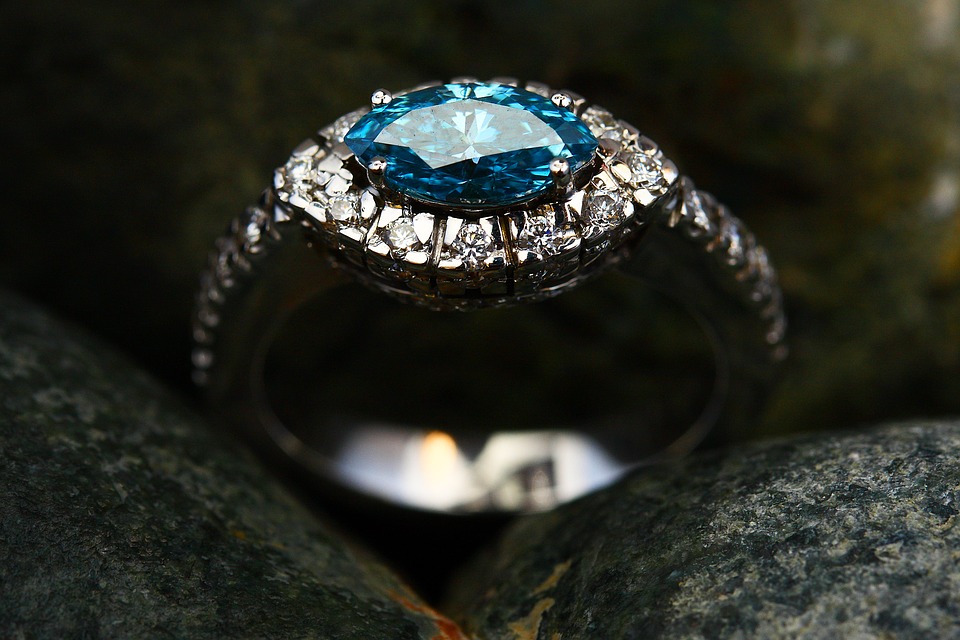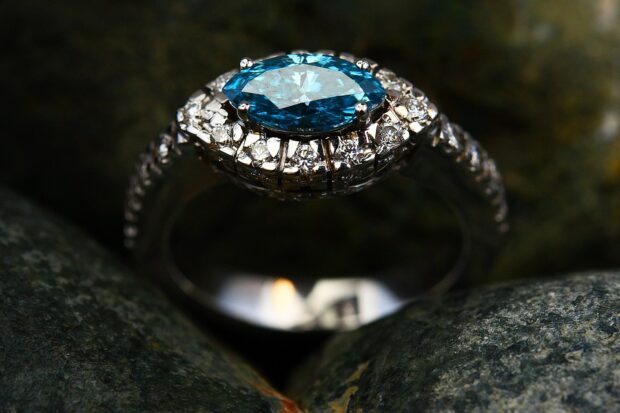 How Are Colored Diamonds Graded?
Diamonds that have a deeper color than yellow or brown tint are called fancy diamonds. The gradation system used for colored diamonds is different from the one used for white diamonds. The criteria are similar to the ones used to grade colored gemstones. Colored diamonds get graded in increasing strength of color. If you are considering buying a colored diamond ring, it is best to purchase one that has been certified by the GIA. Only the GIA has graders who are skilled enough to grade colored diamonds.
Different colors of diamonds have different intensities. For example, a pink diamond can have grades varying from faint to fancy vivid. On the other hand, despite differences in clarity, red diamonds have only one grade of color, and that is fancy. The GIA considers all types of complexities when grading a colored diamond. That is why when you purchase a GIA certified yellow or pink diamond, you can be sure of the quality of the diamond as it has been advertised. The rarer the color is, the more expensive it will be. Red diamonds are the rarest, which makes them the costlier, although the clarity of the diamond will need to get considered.
Why Choose a Fancy Colored Ring?
Fancy colored diamonds are extremely rare, which makes them so expensive. Out of ten thousand diamonds mined all over the world, only one would be a fancy colored diamond. Although dual tones also exist in diamonds, the colors will determine the price of the diamond. For example, orange diamonds with a brown tint are more common, and won't be too expensive. Pure colors are costlier than colors with a tint.
How Much Does a Colored Diamond Cost?
The price of diamonds can also fluctuate with trends. Pink diamonds are quite rare and one of the most expensive diamonds on earth. Pink diamond rings can be very expensive, and their prices rocketed up further when Jennifer Lopez got proposed by Ben Affleck with a 6.1-carat pink diamond ring in 2002. Even though the engagement lasted for only two years, the prices of pink diamonds did not diminish even after JLo gave the $2.5 million ring back. The entire episode made her one of the leading influencers of engagement rings.
Other Factors to Consider
Buying an authentic pink diamond ring can be tricky because the cost per carat is extremely high. There are more than 220 color blends of pink diamonds, but they make the perfect ring because pink is the color of love and romance. Pink diamond rings are not readily available at retail outlets due to their prices and often get made to order. The settings are chosen depending on the shape of the centerpiece stone. Round diamonds can be set as a solitaire, or they can be surrounded by smaller ones in a halo design. Yellow-colored diamonds are often chosen for halo settings for the more expensive pink or green diamonds.
While colorless diamonds are usually set on gold, white gold or platinum bands are used to accentuate green or blue diamonds. Pink diamonds are often set on rose gold bands to enhance their appearance. The most important consideration should be your loved one's taste. Colored diamonds are usually chosen by people who love to stand out from the crowd. They have a forward sense of fashion and are drawn to the glamourous world of celebrities. You might also consider a colored diamond if the two of you share a special color and it has a deeper meaning for you.
The cost can be a factor when choosing a colored diamond ring, and you should consider your budget for a ring. The price of the ring will be determined by the cost of the diamonds, the band, the settings, so on and so forth. When you speak to the retailer, make sure you get an estimate of all the factors. Fancy colored diamond rings are rare and sell out very quickly, so if you have a specific color in mind, check with the retail stores and online websites for availability.