Spending 10 to 15 hours on an airplane may discourage you from taking a long-haul flight.
However, some airlines have come up with innovative ways to make such flights as comfortable as possible for their passengers.
Notable comforts such as providing comfortable seats with enough legroom, provision of a breathable eye mask that allows you to sleep better, a wide choice of in-flight entertainment, and classy meals prepared by renowned chefs are just a few of the perks that make the below airlines the best for long-distance fliers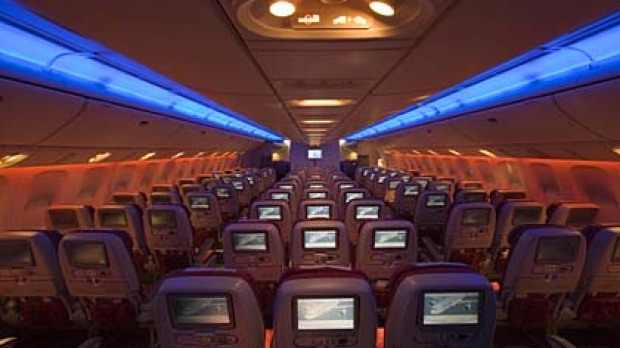 1.Singapore Airlines
Singapore Airlines holds the record for the world's longest flight -the Changi to New York flight, a 19-hour non –stop flight.  But this airline does an excellent job of making this flight and its other long-distance flights as comfortable as possible.
The airline uses modern fleets like the Boeing 787 and Airbus A380, and A350 for its long-haul fliers. These fleets are WI-FI equipped and also have world-class entertainment.  Larger windows and better lighting also help make long-haul flying for this airline's customers as enjoyable as possible.
The carrier's business class has state-of-the-art seats that are found in the B777 and A 350 aircraft. The comfortable seats have a width of 30 inches, the widest in the airline world.
Food is another aspect that makes Singapore Airlines popular among long-distance fliers. The carrier has a culinary restaurant service. Each food on the menu is crafted explicitly by a panel of seven international chefs and made to appeal to the passengers on board.
2. Qatar Airways
Qatar Airways is famous for its exceptional lounges and excellent dine-on-demand catering service.
The airline's 16-hour flight from Houston to Doha provides its customers with luxury and comfort. The average seat space provides up to 34 inches of legroom for the fliers in the economy class. Long-haul passengers also have more than 4,000 entertainment options to choose from provided on the airline's Oryx one on-demand entertainment system.
In 2017, Qatar Airways introduced its QSuite features on some selected aircraft, including the B777s, A350-900s, and A350-1000s. Some of the QSuite features that make these flights business class feel like the first-class include:
Sliding doors that give passengers privacy
Luxurious leather and satin-finished seats
Double beds that create private rooms for passengers on adjoining seats
Adjustable panels that allow fliers traveling together to change their space into four-person suites
Besides, Qatar Airways has a menu that offers passengers an array of dining choices. The dine-on-demand service allows you to dine at any time during your flight and order any food you might want on the menu. Each dish is delicious, and the meal presentation is also something you can't help but admire.
The crew members on the airline flights are also extremely friendly and helpful.
3.Emirates
Emirates Airline provides extraordinary luxury and comfort on its 16-hour flight from Los Angeles to Dubai.
The airline's state-of-the-art ice digital widescreen entertainment system that has Wi-Fi and almost 2000 channels make you feel right at home even when you're flying long distance.
The airline is also famous for its in-flight showers and cocktail lounges in its business class. The Dubai-based airline is also a favorite among long-haul fliers due to the exceptional amenities in all its classes.
International chefs prepare the meals on this airline's long-distance flights. Besides, this airline's ground service is as excellent as the flying experience, making flying with Emirates a pretty wonderful experience.