Wooden wedding bands have evolved in terms of size, material, style, and color. Their natural and sleek feel and earthy look make them a great fit for both men and women alike. Even with the transition from wood to gold and silver wedding bands, a large number of people still love these traditional bands due to their uniqueness.
If you think that a wooden wedding band might be for you then check out this collection of wooden wedding bands made from sleek and solid metals. But, first, you need to know more about a wooden wedding band to choose the best. Here's what you need to know to buy a wooden wedding band.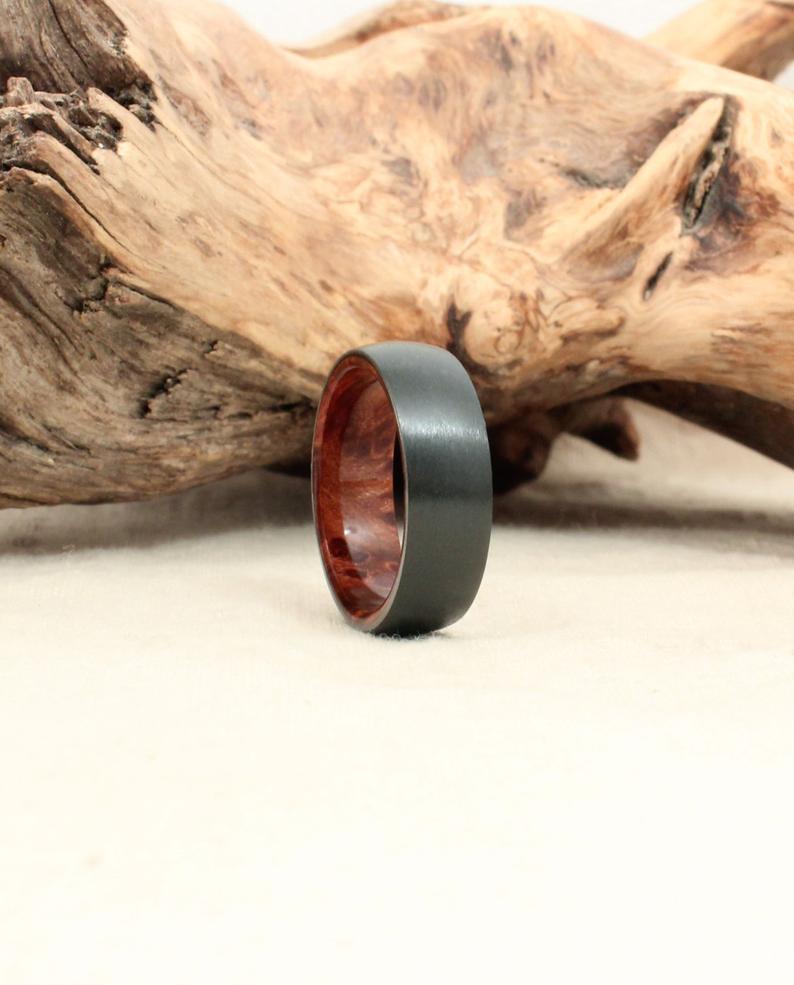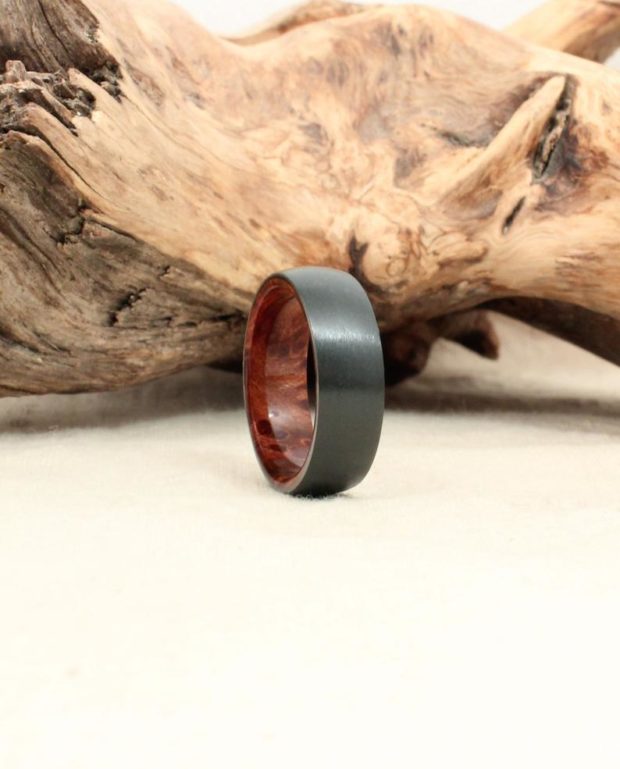 Different types
If you are keen on the environment, wooden bands are the best. There are different types of wooden wedding bands with the wood inlay bands being the most common.
Wooden inlay bands – comprise of wood within the metal band. The combination of the metal ring which can either be gold, silver, stainless steel and wood gives the ring a beautiful contrast. This combination usually provides strength and durability to the band.
Bentwood rings – comprise of a solid wood ring which is 100% wood with several thin strips curved into a circle using special adhesives and a good choice if you are allergic to metal. They are normally strong and need to be polished to sparkle.
Carved ring – It's made by carving the ring out of a solid block of wood creating a minimalist appearance. It can also be embellished for a sparkly look.
Wooden overlay ring – contains a metal cylinder curved around with the wood to strengthen the ring and maintain its shape. The metal strip which is usually around the middle enhances the beauty and durability of the ring.
Durability
The durability of wooden wedding bands depends on various factors like the wood type, style, and maintenance. Wood inlay rings are usually water sealed and 100% waterproof making them quite durable. The resin helps to increase their resistance to scratches. Bentwood rings are water resistant but not waterproof making them a little fragile due to the special coating used. Whichever type you select, ensure that you have an accurate measurement of your finger size since they can't be resized because the material is not malleable.
Maintenance
Wooden wedding bands are hard and strong. But, they are still fragile and special care needs to be given to any ring whether it's made of wood or metal. You might have to give special care and maintenance depending on the wood and ring type. You need to polish the wood inlay bands occasionally using a micro-fiber cloth to maintain their shine. As for bentwood rings, you may require to apply a few coats every once in a while.
In general, you need to keep the rings from knocks and bumps to avoid chipping and scratching the wood. Even with their waterproof nature, you need to avoid contact with water and harsh chemicals like bleach, cosmetics like hairsprays, and lotions, and chlorine or household detergents. It's best to remove your wooden band when washing, swimming or showering. If possible, have your wooden wedding ring checked for bumps at least once a year and apply a new coating.
These man-made, crafted wedding bands are available in different styles and designs. They also come in a range of prices suitable for any budget and the stunning design and unique nature of wooden wedding bands is what makes them stand out. Simply pick the style you love.