Moving to a new home is a tremendous undertaking, especially when it requires a lengthy long-distance move. With the stress of packing, unpacking, loading, and unloading your belongings, selecting an unreliable moving company is the last thing you want to worry about.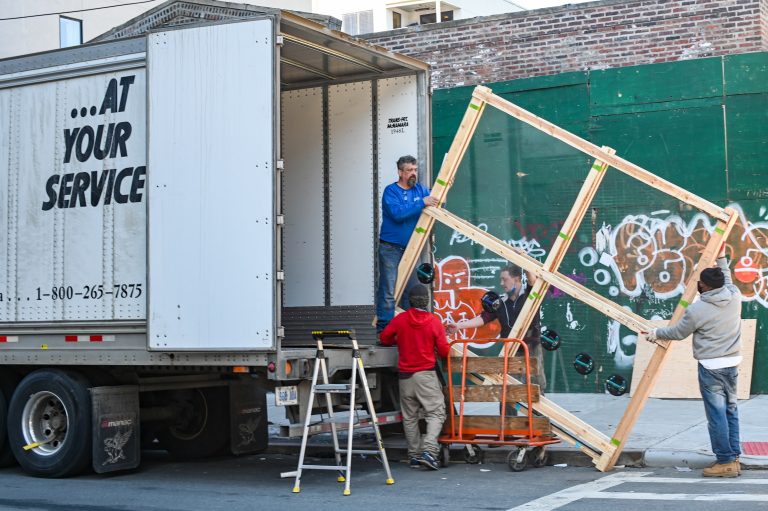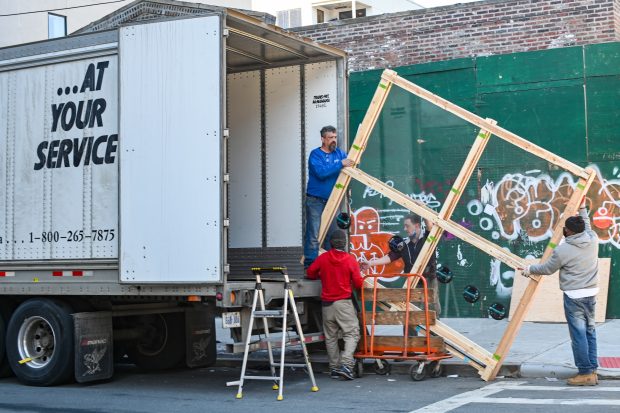 Before committing to any particular company, you must arm yourself with the proper knowledge. This article will explore the factors you should consider when choosing a long-distance moving company. This will give you peace of mind knowing your belongings will arrive safely and intact.
Cost
Long-distance and interstate moves are expensive endeavors. Before signing a contract, ask for an itemized list of all charges and extra fees. The most reliable moving companies will provide you with upfront pricing, so there are no surprises when the move is complete. Get estimates from multiple companies to compare services and prices to ensure you get value for your money.
When comparing costs, it is essential to remember that cheaper isn't always better. Don't sacrifice quality for costs because you may pay the price for damaged or lost items. The most important thing is to ensure that the service you get is worth your price. Ask about discounts or promotions that can save you money.
Reviews and Ratings
Reading reviews from past customers is an excellent way to get an honest opinion of the quality of service provided by different companies. Check out online websites that offer reliable reviews, as this will ensure you find honest customer reviews. Family and friends are also excellent sources for referrals.
You can also ask the moving company for references, and be sure to contact them to get an idea of how satisfied they were with their experience. Additionally, you should check with the Better Business Bureau or local consumer protection agencies for any complaints or unresolved issues against the companies you are considering.
Personnel
The movers you use should be professional, courteous, and knowledgeable. Make sure they have the proper licensing and insurance so you know your belongings are in good hands. Additionally, it is crucial to ensure that the personnel arrive on time and can answer any questions you have.
Try to meet with the movers before they come to your house so you can get a better feel for their professionalism and experience. That way, you can be sure that your move will go smoothly and efficiently.
Training and safety are also important factors to consider. The movers should know proper packing and loading techniques and how to handle your items during the move. A reputable company will also provide additional resources, such as packing tips and checklists, to ensure that the move goes as smoothly as possible.
The personnel you hire should also be knowledgeable about the local area. Make sure they know any special instructions or stipulations that may apply to your move, such as permit requirements or street closures.
Camovers Toronto Moving Company has a team of well-trained, experienced movers who can provide a hassle-free, reliable moving experience. You can be sure they know the ins and outs of your city and can help you move quickly and efficiently.
Services
The right company should provide a full range of services to meet your needs. This includes packing, loading, transportation, delivery, and unpacking services. Some companies also offer storage options for items that cannot be transported immediately, allowing you to keep your possessions safe and secure.
Additionally, look for extra services to make the move easier for you and your family. This could include packing materials such as boxes, tape, and bubble wrap or even special accommodations for oversized items such as pianos or antiques. The best moving companies will go above and beyond to ensure your move is as stress-free as possible.
If you have delicate or valuable items, look for a company that offers specialized services such as packing and unpacking and climate-controlled storage. This will ensure that your items are safe and secure during the move. Ask about additional services or fees to ensure you get the best deal possible.
Communication
Communication is vital when selecting a moving company. Transparency and open lines of communication are essential to ensure that your move is as smooth and stress-free as possible. The best companies will provide you with regular updates about the move's progress, including estimated arrival times and any schedule changes.
They should also be willing to answer any questions you may have about the process, fees, or services provided. This can help alleviate any concerns and give you peace that your belongings are in good hands.
During transit, the moving company needs to keep in contact with you. This could include regular updates about progress or notifications of any delays. It is also important to ask about their policies for any damaged items that may occur during the move. GPS tracking can also help keep track of your items during transit. You will be able to verify their whereabouts and ensure safe delivery.
Reliability
Reliability and dependability are key factors in ensuring your move goes as smoothly as possible. The last thing you want is for the moving company to show up late, or worse, not show up at all. Research the company's background to ensure they have a good track record of providing on-time, efficient services. In addition, look for companies offering a money-back guarantee in case of delays or issues.
Licensing and Insurance
When selecting a moving company, it is vital to ensure they are properly licensed and insured. This protects you and the company from any potential legal issues or accidents that may occur during the move. Make sure to ask for proof of insurance before signing any contracts.
You should also review the insurance coverage provided by the company to ensure that all of your items are covered in case of any damage or loss. This is crucial to ensure you are not left with a financial burden in case of unfortunate accidents.
Making a reliable long-distance move is possible with the right amount of research and consideration. Knowing what questions to ask, reviewing reviews and ratings, and verifying insurance coverage are crucial when deciding which long-distance moving company to go with.
From personnel qualifications to their services, there are many different factors to consider when choosing a long-distance moving company, all of which can help you find the best option for your needs. Taking these points into account will help ensure an efficient move and peace of mind knowing that all your belongings will be handled correctly and arrive safely at their destination.