Metallic, with a platform, with socks… Do you want to know the latest trends in fashion to choose and combine sandals this 2022? Stay here, we'll tell you all.
What are the trends in sandals for this summer?
Like every year, trends offer us perfect footwear options for all tastes and occasions. If the pandemic has taught us anything, it is that there is nothing like feeling comfortable in our outfits, so it is not surprising that flat sandals have gained more and more prominence on the catwalks.
We can bet on simple designs or somewhat more original models, with straps, laces or even patterned soles. Raffia wedges are also going strong. They have a romantic and casual feel that goes well with both jeans and dressier dresses.
Chunky platform sandals don't seem to be abandoning us this year either, as they are still very present both in their flat and heeled versions.
If you are one of those who dare with the most original trends, you cannot miss the sandals with sculptured heels. We have seen them on catwalks for Loewe and Jacquemus and we love them! The shoe turned into a work of art. Although they do not seem to be very comfortable, they are so beautiful that we have fallen in love with them.
Flat sandals for a 
casual look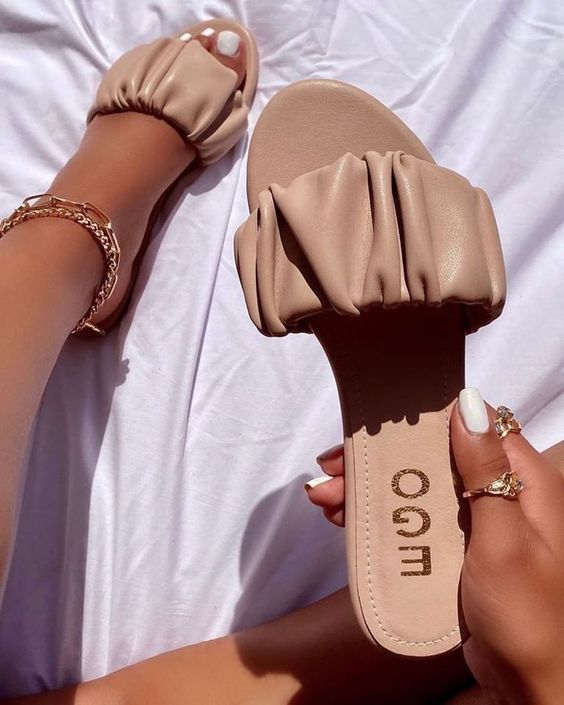 How to combine them?
This type of sandal is ideal for creating your day-to-day looks. You can combine it with everyday clothes like shorts and a short-sleeved T-shirt, and complete your outfit with a denim jacket to cover yourself if you need it.
They are perfect if…
Your feet are rather wide since there are so many possibilities that it will not be difficult for you to find the perfect options for you.
Raffia wedges for a romantic look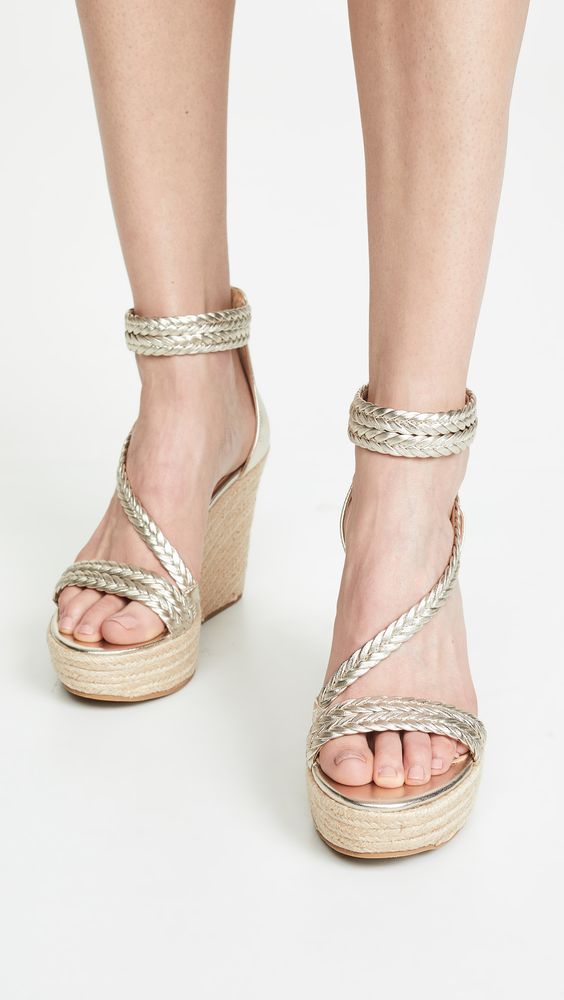 How to combine them?
We suggest you enhance the feminine side of this shoe by combining your wedges with a colourful floral dress and adding a blazer to give the result a chic touch.
They are perfect if…
You want to stylize your figure with summer shoes but you are not used to wearing heels.
Chunky sandals for an urban look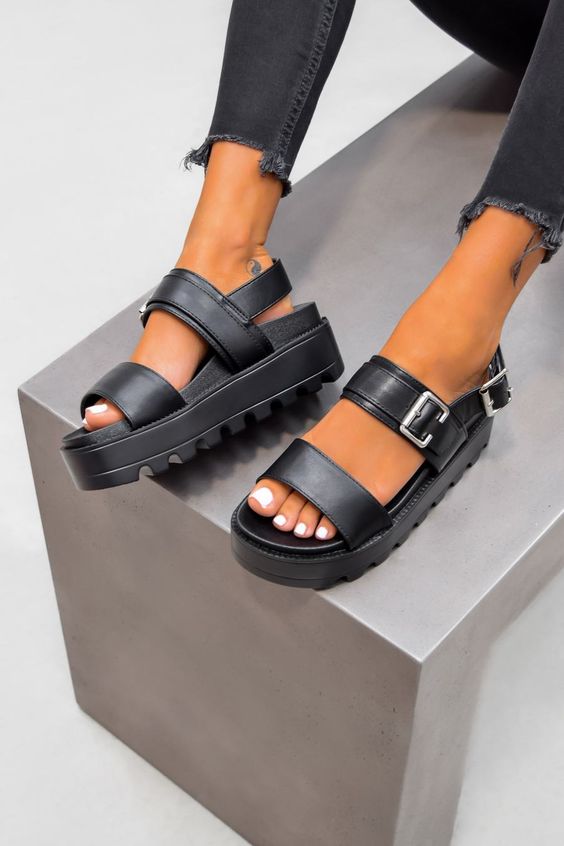 How to combine them?
We love them both with jeans and tailored pants. In this look, we suggest combining it with wide jeans, a t-shirt and a brightly coloured biker jacket.
They are perfect if…
You have small feet since you will be able to give them more prominence in your look.