Tutus, wrap-over tops, ballet shoes, gaiters, and buns: the aesthetics of the world of ballet are making a comeback, carried by the catwalks and the renewed enthusiasm for this practice. So, goodbye joggings and big sneakers?
Key Fashion Trends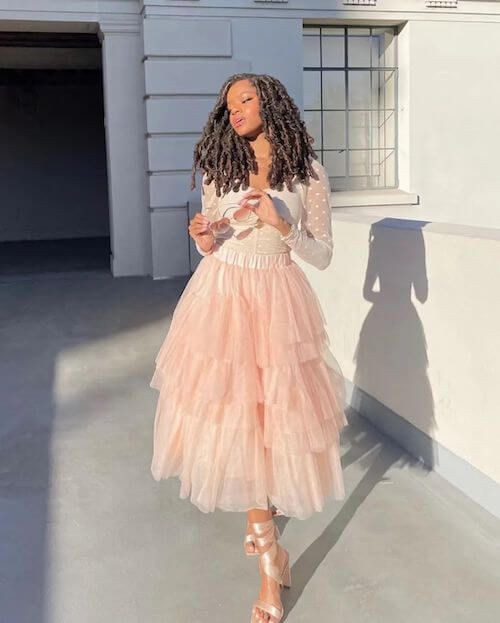 The fashion staples associated with this "core" aesthetic are the pieces that most closely resemble ballet dance uniforms and wardrobes. The most important items of clothing, therefore, include tulle skirts, wrapped cardigans, puffed sleeves, tights, corsets, ballet flats, and legwarmers. Some believe this aesthetic is the perfect blend of comfort and glamour, making it a beautiful style to incorporate into your workwear, evening wear, and everyday style, because honestly, we don't all want to look good and comfortable feel. Of course, hairstyles that complement this style include the slick back bun, low ponytail, half up half down style or just bouncy curls. You can always incorporate a few bobby pins or feathers into the hairstyle as well. Makeup looks include bold eyeliner, red lips, and false eyelashes, or you can go for the natural look of the daintiest of ballet flats.
Bella Hadid likes to pair them with jogging, Camille Charrière offsets them with ripped jeans and Alexa Chung wears them with short, very short… all the feet of fashionistas.
It is evidenced by the 121% increase in occurrences of ballerinas on the spring-summer 2023 catwalks compared to the previous season, according to the Tagwalk platform.
The return to grace of the ballet aesthetic was also marked by the craze around gaiters (worn with said ballerinas), wrap-over tops, boleros, or even tutus.