Your income will need to be adequate for your mortgage application to be approved. You will need to confirm your income if you wish to be preapproved for a mortgage. Your assets and income will help your lender determine the type of home you can afford and what interest rate to charge you.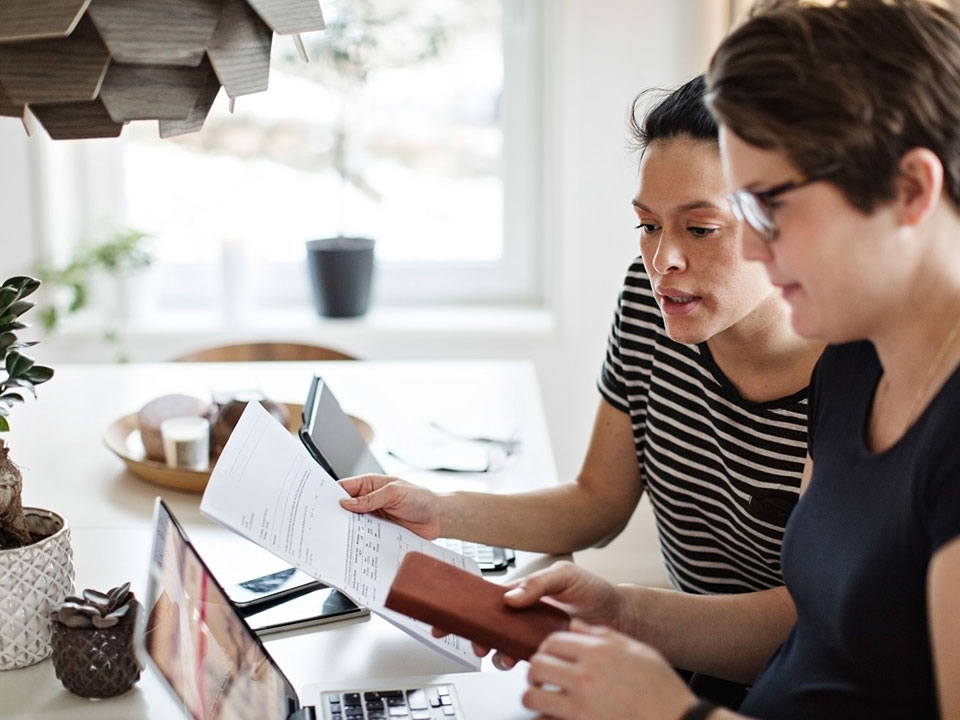 What is Employment Verification?
Your present and past income will be verified during the employment verification process. Your mortgage lender will contact your employer and request documents that prove you are employed by them as well as how much you earn. Typically your letter of employment and a paystub are provided but other documents may be requested as well. These documents are then shared via email or by standard mail.
You may need to obtain your employment verification records from your current employer or employers from your past on behalf of the lender.
Employment verification is not only used for mortgages, you may need to obtain employment verification records for a wide array of scenarios, including work visas, and other types of loan applications.
What Income is Considered When Applying for a Mortgage?
Your salary will be taken into account. If you are self-employed, such as working as a freelancer, your self-employed income will be evaluated.
If your salary is provided in the form of a commission, or if you obtain a commission in addition to a base salary, it will also be assessed. Any bonuses that you receive, such as holiday and performance bonuses, will also be considered.
If you work in the service industry, such as a delivery driver, bartender, or waiter, your tips must be declared. Any rental income that you have generated, such as the income made by renting out your primary or secondary residence, will also be analyzed.
How the Income Verification Process Works When Getting a Mortgage
The first step involves shopping around for lenders. A credit bureau will evaluate your credit score and this will help you determine what kind of lender best serves your needs and what kind of interest rates you can expect.
The next step involves the actual mortgage application. Once a lender has been found, you will need to provide your most recent income statement and the SINs of you and your significant other.
You will also need to gather as many documents about your income as possible, including those that verify your employment. Notices of assessment, T1 generals, pay stubs, T4s, or employment letters may need to be provided, depending on your line of work.
During the final step, your mortgage broker will send your verification documents to your lender to get pre-approved for the mortgage. Your lender will verify your income to ensure that your income is steady.
Getting your mortgage does not have to be a harrowing ordeal when working with the right mortgage broker. You can work with a mortgage broker to save time,effort, and cash, as they will triage lenders that fit your financial situation and negotiate with them to get the best deal on your behalf.
What criteria do lenders use for assessing your mortgage application?
Lenders will want to determine the type of borrower you are. You must be at least 18 years of age to be approved for a property loan. Certain lenders may also hesitate to lend money to those over 55.
Employment is also key. Your job needs to be stable and secure for the foreseeable future. Income also matters. Your income will help determine your ability to make monthly mortgage payments.
Your credit score is also paramount. If you score over 650, you will have a good chance of qualifying for a home loan from most lenders. Your debt repayment history will also be carefully reviewed. Expenses will also be considered, as having high expenses will signify that you may be trying to live beyond your means.
Monthly expenses will help your lender determine the remaining income after paying your monthly bills and other costs and whether this will be manageable throughout the mortgage term.
Your liabilities and assets will also determine whether or not you qualify for a mortgage. Assets may include your car or other properties that you own, like a cottage. Liabilities refer to your debts, such as student-loan and credit card debts.
How much you can put down in the form of a down payment may also affect your application. If you cannot place a deposit of at least 20% on your home, you must obtain CMHC insurance.
How much you ask to borrow will also be assessed. The requested amount should not exceed the maximum loan-to-value ratio of the loan if you wish to qualify.
Finally, the type of property you wish to purchase will be evaluated. Everything from the size and type of property to its title and location will determine whether or not your application is approved.
What if I am Paid in Cash?
If you get paid in cash, keep a record of your income via a pen and pad, Excel spreadsheet, phone app, or software. Tax statements and invoices can serve as additional support to help prove how much you make.
Your tax returns can also be used to prove that you have not only generated a certain amount of income but that you have paid your taxes. Strong credit will also help support your cause. If your credit is poor, you should work on fixing it before you apply.