One of the best things to look forward to before a wedding is the hen night! Not only do you get to let your hair down and reminisce about all the good times with the beautiful bride-to-be, but you can also go for it on one last occasion before she loses her so-called 'freedom' and ties the knot with her hubby.
But hen nights come in so many different shapes and sizes and one outfit doesn't fit all. If you're confused about what to pack for your day trip or weekend away with the girls then fear no longer because our guide will have you sorted in no time!
Beach Holiday Hen
There's nothing like a getaway with the girls to a sunny, summery destination to laze about on the beach as well as have some fun. If you're going somewhere hot and sandy be sure to wear clothes that will keep you cool and comfortable. Cotton is a great material and is always a flattering fabric for anyone to wear. Don't be afraid to show some skin and catch a tan too; just be sure to lather on that sun cream first!
Spa Day Hen
If you're booked for a luxury spa treat then it's best to keep things laid back. You're there for relaxation and to have a laugh so lay off the makeup and pamper yourself by wearing your comfiest top and leggings or jogging bottoms to really feel cosy and kick back. Don't forget your headband to keep your hair out of your face, and you might want to bring your favourite towel to wrap around yourself after that refreshing swim, too.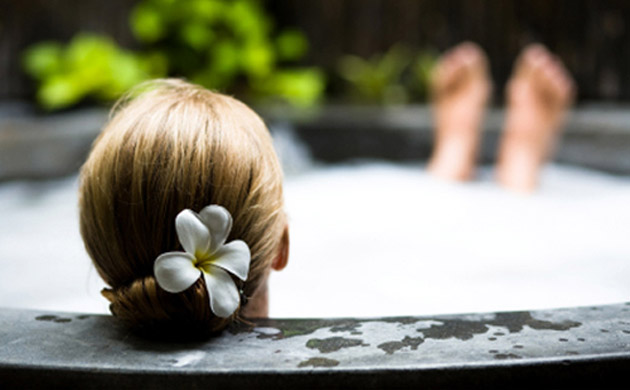 Bar Tour Hen
If you're going for the classic hen party with a mad and messy night out then there's no better way to paint the town red than to visit as many of the best bars as you can! On a bar tour be sure to get dolled up before hand with your best outfit and dancing shoes. You could go for a sexy bodycon dress or something more covered up with shorts or fitted trousers instead. If you're not a fan of walking barefoot back to the hotel or into the taxi when the sun starts rising then be sure to stuff some flat shoes in your handbag or purse to take along with you!


Adventure Hen
If the special bride-to-be is a bit of an adrenaline junkie then be prepared to have an adventurous hen. Make sure you get the details from her about exactly what you'll be doing, as bungee jumping, sky-diving, water rafting and zorbing are all activities that need some safety gear involved! But as a safe option it's best to go in comfortable clothes that allow flexibility and add padding or protection. It sounds like a no brainer but maybe it's best to leave your favourite heels or flip flops at home this time as trainers or walking shoes will be much better suited to an adventurous hen-do!