The holiday season is upon us, and with it comes the joy of giving and receiving. There's something undeniably magical about unwrapping a beautifully packaged perfume gift set. Perfumes can evoke memories, boost confidence, and even transport us to different places and times. In this guide, we'll explore the crème de la crème of perfume gift sets for the year. Whether you're shopping for a loved one or treating yourself, these fragrant offerings will surely delight the senses and make a lasting impression.
The Timeless Elegance Collection: Chanel No. 5 Gift Set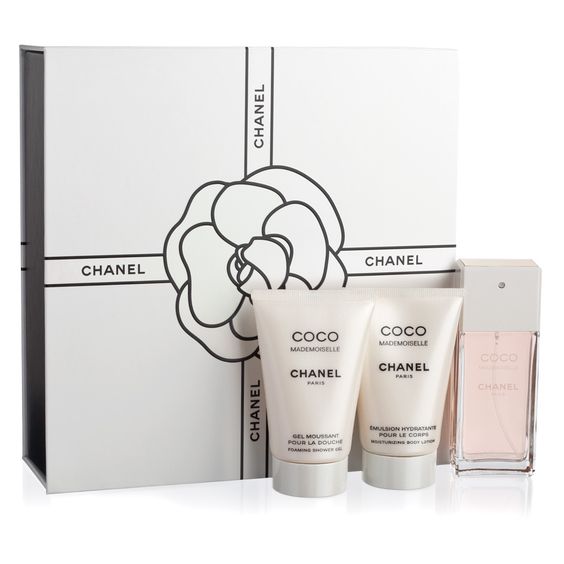 Chanel No. 5 is synonymous with sophistication and timeless elegance. This iconic fragrance has been captivating hearts for decades, and the gift set is no exception. Packaged in the brand's signature sleek design, this set includes the classic Chanel No. 5 perfume, a luxurious body lotion, and a travel-sized spray. Perfect for the woman who appreciates the finer things in life, this gift set is a true embodiment of luxury.
For the Adventurous Spirit: Jo Malone London Discovery Set
Jo Malone is renowned for its unique and diverse fragrances that can be layered to create a personalized scent. The Discovery Set is a treasure trove of delightful fragrances, each capturing a different essence of life. From the crisp notes of English Pear & Freesia to the warm embrace of Peony & Blush Suede, this set allows the wearer to explore their olfactory senses and find the perfect scent for every occasion.
The Art of Seduction: Tom Ford Black Orchid Set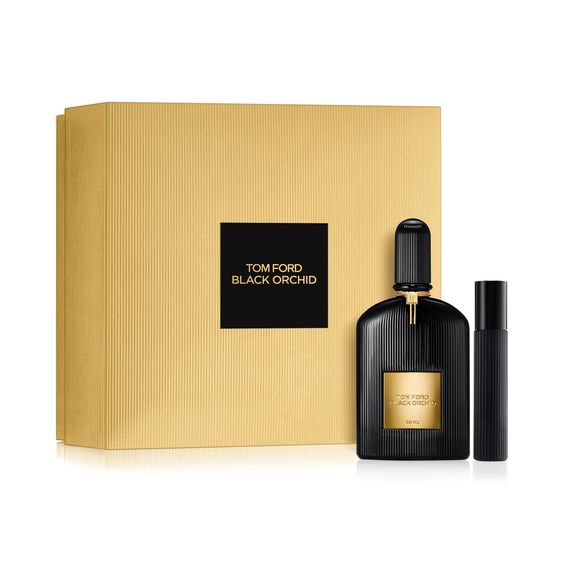 Tom Ford's Black Orchid is a fragrance that exudes mystery and sensuality. The scent is rich, abundant, and utterly captivating. This gift set not only includes the alluring Black Orchid perfume but also a hydrating body emulsion and a travel spray. Perfect for evening wear, this fragrance is designed for the confident individual who isn't afraid to make a statement.
A Breath of Fresh Air: Maison Francis Kurkdjian À La Rose Set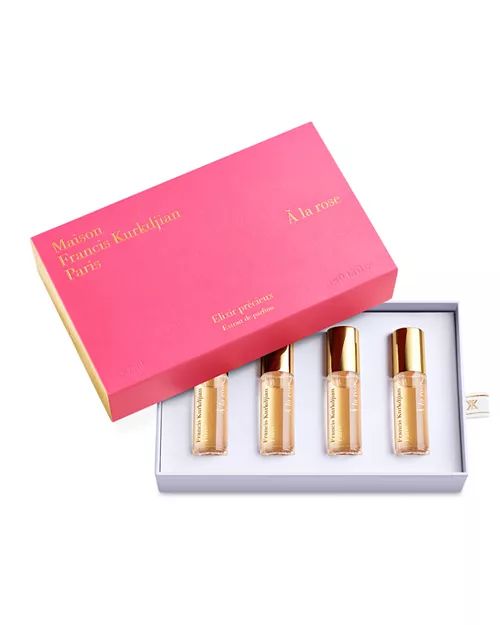 For those who appreciate the delicate beauty of roses, Maison Francis Kurkdjian's À La Rose perfume is a masterpiece. This fragrance captures the essence of two hundred freshly bloomed roses in every bottle. The gift set includes the À La Rose perfume and a luxurious shower cream, allowing the wearer to indulge in the romantic aroma of roses from head to toe. It's a perfect gift for someone who adores floral scents with a modern twist.
The Sweet Escape: Viktor & Rolf Flowerbomb Gift Set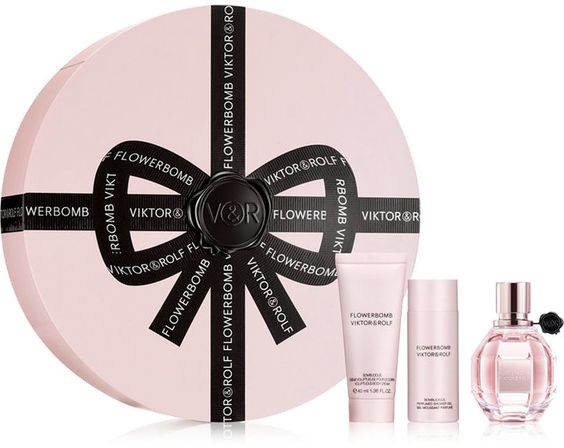 Flowerbomb by Viktor & Rolf is a fragrance that celebrates femininity and allure. Its delightful blend of floral, spicy, and warm notes creates an enchanting aroma that lingers on the skin. This gift set includes the Flowerbomb Eau de Parfum, a scented body lotion, and a shower gel, enveloping the recipient in a fragrant cloud of sweetness. It's an ideal choice for those who love to leave a trail of irresistible scent wherever they go.