In the coming months, designers will be adding boots, sneakers, wedges, heels and platforms to their footwear collections. So, just in time for the start of the new season, take a look at the designer women shoes to discover the best footwear trends for autumn/winter 2022/23 so you can brave the cold, rain and wind in style!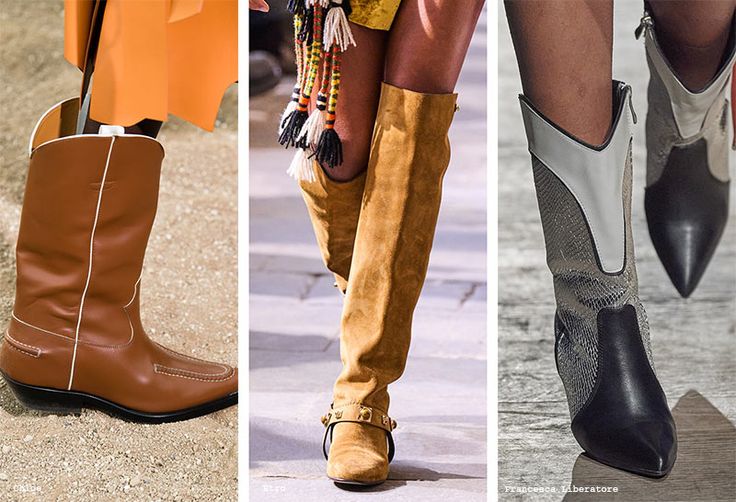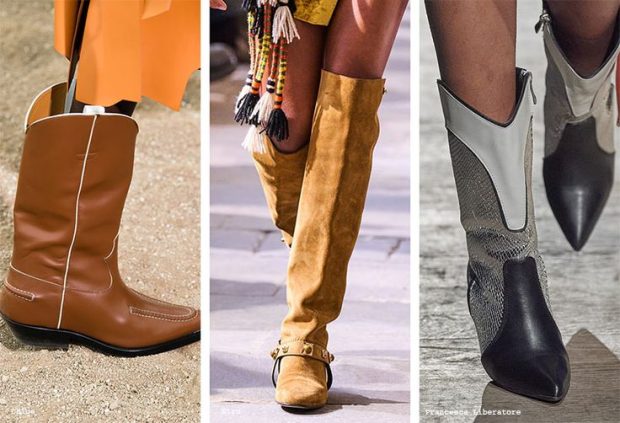 10 pairs of women's shoes to own in the coming months
According to designers, between chunks, ankles, sneakers, Derbys, heeled boots and clogs, you need to make the right choice to keep your feet warm. A pair for back-to-school, a couple for mid-winter, a pair for the holidays, and a pair to keep us current. The proof is in these ten fashionable shoe styles for this season!
Knee-highs – with heels are an absolute must for all women, say designers. They are expected to be the most sought-after model of the season in moquette, white leather, vinyl, or rubber. They come in nude tones, dark shades (brown, black, and burgundy), and metallic colours to help you get used to them faster. Additionally, due to their chic 1960s appearance, they are simple to coordinate with our winter essentials: shirts, oversized jackets, skirts, flowy dresses, jeans, pants, long coats, etc.;
Cowboys – аnother major trend at the moment: a western look. You've already seen them in designers' collections this spring. However, they will enter the boot department. Cowboy ones, with their distinctive stitching and pointed toe, confirm their status as the king of footwear trends;
Clog shoes – go for them to keep your spirits up and give yourself a "Little House on the Prairie" appearance. You didn't see that happen, did you? However, the dreadlock continues to rise in popularity this season thanks to its leather lining, which will keep you warm throughout the cold season. They are attracting a lot of attention because of how big they appear. All women must avoid pairing them with other powerful items to calm things down;
Combat boots – according to designers, the colour of the sole is one of the most important things to consider when buying a pair of them. Women's boots are ideal for winter as they are both comfortable and warm. You can find them with coloured soles, which will aid in your fashionable look. You can match them in different outfits;
Trendy women's loafers – in our autumn styling, fashionable women's loafers are not a novelty. However, they have emerged as essential footwear with the resurgence of the schoolgirl trend. They are easy to wear and go with everything. Just add a warm sweater and straight jeans. Where should loafers be purchased this season? Back-to-school loafers are sneaking into the collections of major luxury brands;
Platform derbies shoes – fat derbies, not anyone else, are the trend's big news! Similar to loafers, they are raised a few inches to emphasize your legs and are heavily influenced by military rangers. How should they be worn this season? First, don't wear socks that don't show. Make way for fancy socks that are easy to see. Women can wear white, black, prints, or sequins;
Rubbers – these are versatile shoes that are perfect for dealing with the unpredictable fall weather. Plus, contrary to what some people may believe, dressing in them every day is an easy task. Dresses with petite prints, miniskirts and tight pants make it easier than ever to dress in style in the rain;
Square toe boots – according to designers this year's fashion footwear takes a cue from the styles of yesteryear, say, designers. Because of this, square-toes from the 1970s are common. There are also colours like rust and brown from the 1970s, as well as square and trapezoidal heels. On the colour front, women can choose the traditional white and burgundy. In addition, there will be essential colours like black and beige, metallic tones, animal prints, and sequins;
Tigh-high boots – these footwear trendings are picking up speed, with the exception of kitten heels. This is demonstrated by their "second-skin" effect of them. They are quite narrow, as their name suggests, and they fit right up to the legs for an amazing silhouette. How can you wear them without appearing vulgar? Adopt the jellyfish style, which consists of wearing clothing that is too big at the top and too tight at the bottom, to avoid a fashion faux pas;
Platform shoes – according to designers since spring, the 60s-style platform shoes from XLL have dominated the footwear section! Therefore, substitute impressive platforms that highlight your feet and offer good stability for the standard flat ankles. Fashion designers are to thank for these models' flawless adaptation to the upcoming season.
In the upcoming cold months, you can mix and match different types of shoes to look fantastic like you stepped out of a fashion magazine. From designers model to those from mass stores, you can find models to suit your budget. Women love to express themselves mostly through the shoes they wear, so be bold in your choice!