While most of us will go on holiday to enjoy fine weather and golden sands, for a food lover having great local cuisine is a must. Europe is a single continent, but each country within it has its own unique culture and cuisine to enjoy. If you want to amaze your taste buds as well as work on your tan while on holiday, then this guide shows you some of the top European holiday destinations for foodies.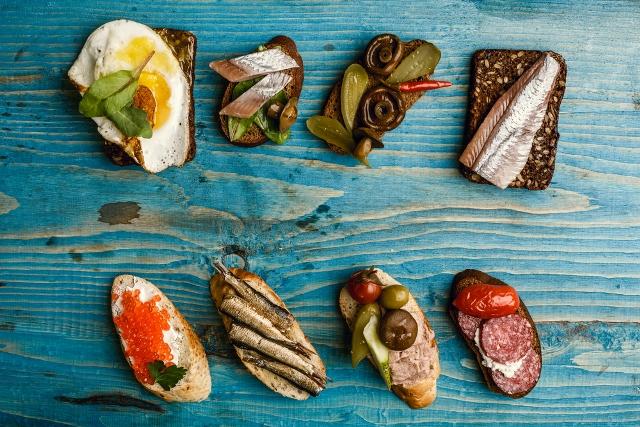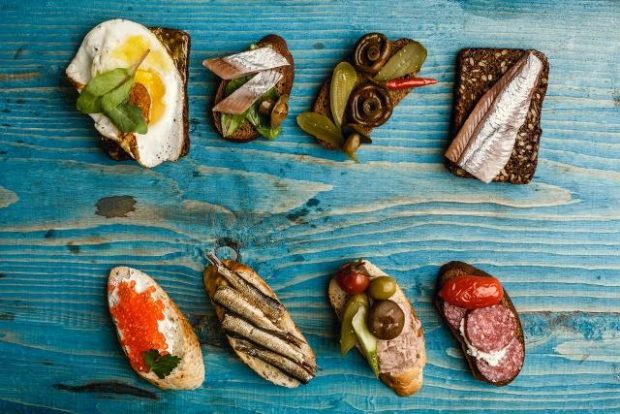 Spain – Spain offers something for the foodie that is unlike any other European cuisine, and that is tapas. Tasty small plates of sumptuous offerings such as patatas bravas, fresh seafood, olives, cheeses and vegetable dishes mean you can try lots of different things, and eat until you are full. Sip a glass or two of sangria, or choose a quality bottle of rioja to go with it.
Along with fabulous beaches, scenery and historic towns, Spain has something to please everyone. If you want to visit a Spanish island for some of the best seafood in the Mediterranean, choose Majorca or Menorca holidays.
Greece – If you like a Greek salad, there is nothing better than enjoying the authentic taste of quality feta cheese, sun ripened tomatoes, and black and green olives. However, there is much more to Greek cuisine than salad! Think tender lamb dishes, fresh fish and seafood cooked with herbs, and vegetables roasted in olive oil.
Greece has many regions and islands that offer superb food, rocky coastline and sandy beaches, as well as ancient places of interest, and is a great place to enjoy a holiday.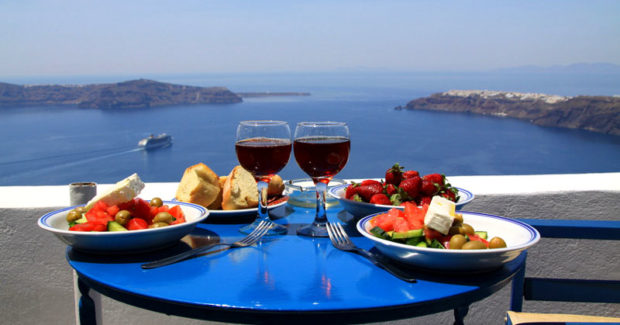 France – French cuisine is celebrated throughout the world, and there is no better place to experience French flavours than in the country itself. Famous for its breads, cheeses and red wines, along with hearty dishes such as coq au vin and beef bourguignon, as well as excellent seafood, there is no shortage of culinary delights to enjoy. If you are feeling adventurous, go for meaty frog's legs or escargot cooked in herbs and spices. For the sweet tooth, a visit to a patisserie for choux pastries is a must, or try a tarte Tatin or soufflé.
As a holiday destination, France offers everything from snowy mountain ski resorts, to hot sandy beaches, sophisticated towns and cities to sleepy fishing villages.
Germany – This country is a must-visit destination for any foodie. Classic German cuisine includes Rouladen, which is thinly sliced meat wrapped around bacon, pickles and mustard, simmered in a broth. Germany is also known for making sausages, and perhaps the most famous is the Bratwurst. Enjoy with a generous helping of Sauerkraut, a fermented cabbage side dish, and wash down with cooling glass of beer. One of the most delicious desserts that hails from Germany is Black Forest Gateau, a delicious combination or dark fruits and cherry with layers of chocolate and cream.
As a holiday destination, Germany offers a rich cultural scene with the capital Berlin offering a wealth of arts and nightlife spots. With forests and mountains galore, Germany is a great place for any outdoor enthusiast.
Italy – With its sun-drenched climate, Italy is a great holiday destination to enjoy some unique food and culture. The vineyards of Tuscany produce some of the finest wines in the world, which you can enjoy with delicious seafood, pasta and pizza dishes. Try a bruschetta with olive oil, vine-ripened tomatoes with cured meats, or enjoy a creamy risotto.
Italy has lively towns and cities, sleepy rural areas, as well as mountain and beaches, and it is a holiday destination where you can enjoy many activities.
Belgium – A real treat for any chocolate lover, Belgium is a fantastic place to enjoy a foodie holiday. Belgian chocolate is some of the finest and smoothest that you are likely to find in the world, and there is plenty of opportunity to taste and buy in some of the many independent chocolate shops in the towns and cities, where you can often see it being made. One of the most eaten dishes in Belgium is moules frites, a mussel dish cooked with white wine, cream and parsley, served with crispy chips. Belgium is also famed for its strong beers, so sip slowly if you decide to try one!
Street food is also on the menu in Belgium, and you can enjoy hot frites, crepes and waffles galore, and eat as you take in some of the cultural sites.
Enjoying local cuisine is one of the best things about being on holiday, so if you appreciate good food, visiting these European destinations is a must.