Have you ever noticed that some dresses seem to make you just glow while others look somewhat lackluster? Do you struggle to find outfits or gowns in your favorite colors that flatter you?
Your skin tone and undertone does matter when it comes to choosing the colour of your dress. If the burgundy prom dresses you selected don't match your skin correctly, you simply won't feel good in the dress, even if you can't pinpoint quite why. This is because some colors work better for darker or lighter skin. Just as important, if not more important, your skin's undertone can make a huge difference when it comes to colour that flatter versus colors that just don't work.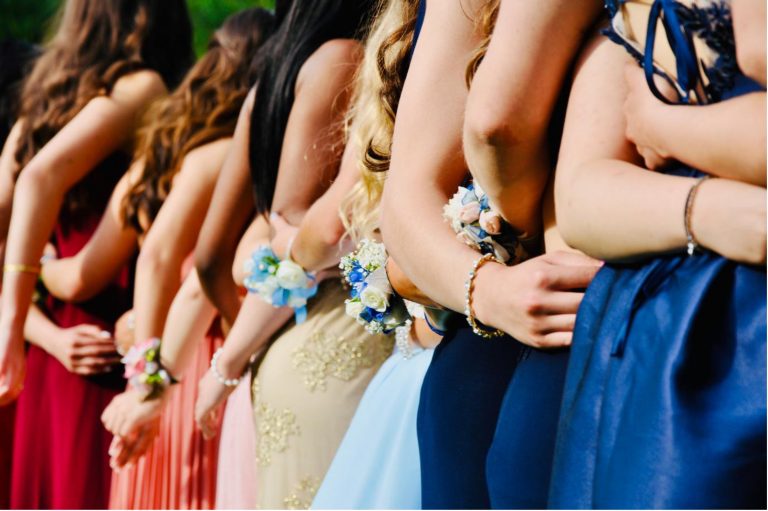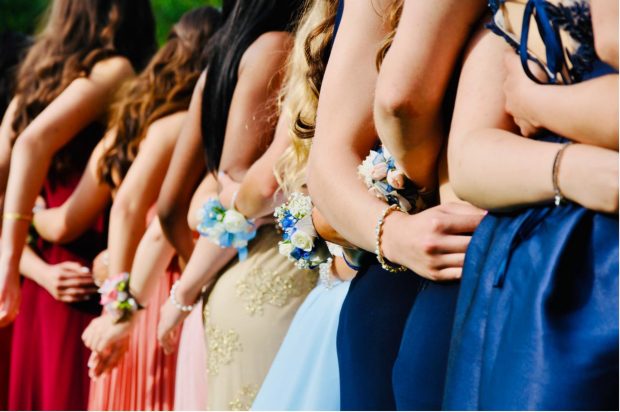 It's a pity to find the dress style you love that fits perfectly, only to put it on and find yourself looking washed out, too pale, too orange, or just not quite right. This is often a simple case of colour not matching your skin tone. The following are five tips that can help you find the perfect dress to suit you for any upcoming event. Once you understand how colour interacts with your skin, you'll be able to decide between the beautiful sky blue prom dresses or lemon prom dresses and look fantastic.
How To Find Your Skin Undertone
Your first step toward finding the colour that is right for you is determining your skin tone. You can do this fairly easily. There are three main skin undertones: cool, warm, and neutral. It's important to note that skin undertone isn't about how dark or light your skin is. It's the tone underneath that determines it.
One way to find out is to look at your veins. If your veins look blue, you most likely have a cool undertone. If your veins look more green, you likely have a warm undertone. Another clue is your jewelry. What looks better on you? If you find gold more flattering, then you probably have warm undertones. If you look better in silver, you probably have a cool undertone. Gold often favours golden-brown and tan skin tones as well.
Which Colour Prom Dresses Should You Try On?
Find The Right White
White is a classic shade that can be soft and feminine or bold, modern, and clean. However, it's important to take your skin tone into consideration when choosing a white dress. If you have skin with a cool undertone, then a classic, bright white will look flattering. However, if you have a warm undertone, particularly if your skin is pale, a bright white will not be so flattering. Consider trying on ivory prom dresses instead. If your skin undertone is neutral or if your skin is tan or dark, bright white is still fine.
Jewel Tones Or Earth Tones?
Jewel tones are beautiful and rich and tend to flatter those with cooler skin undertones whether the skin is pale or darker. Earth tones are best suited for those with a warmer undertone and look lovely whether your skin is pale or dark. Play around with different colors, and remember, if you have a neutral skin undertone, you will be able to wear either, although some colors are better for darker skin versus lighter skin. Remember there are often subtle differences in shade that can make a huge difference. For example, if you have your heart set on a red dress, keep in mind some reds will look better on you than others. If you are pale with a warm skin tone, burgundy prom dresses will look lovely. If you have a cooler undertone, a pinkish-red will be more flattering.
Can I wear Fluorescent Colors?
Fluorescent dresses are best suited for darker skin tones. If you are very pale a fluorescent dress may be overwhelming and make you look even paler and a bit washed out. If you have a nice, golden tan or naturally dark skin, you can pull off the look.
Wearing Darker Colors
Black is universally flattering, but burgundy prom dresses are more flattering on pale skin with neutral or warm undertones. You can wear dark colors no matter what your skin tone or undertone, but you may have to experiment with different dresses, shades and colors to find a dark tone that accentuates you and doesn't overwhelm or make you look drab or unwell.
Choosing The Right Pastel For Your Skin Tone
If you have a cool skin undertone you will look lovely in a pastel pink or blue dress, or even lemon yellow prom dresses. While pastels tend to be cooler colors, some blues are warmer, and peachy colors look nice on warmer skin tones.