It looks as though summer has finally decided to arrive which means if you haven't already got your summer collection ready, now is the time! Summer clothing for both men and women typically involves bright colours and eye-catching prints, as the sunnier weather allows for more adventurous choices.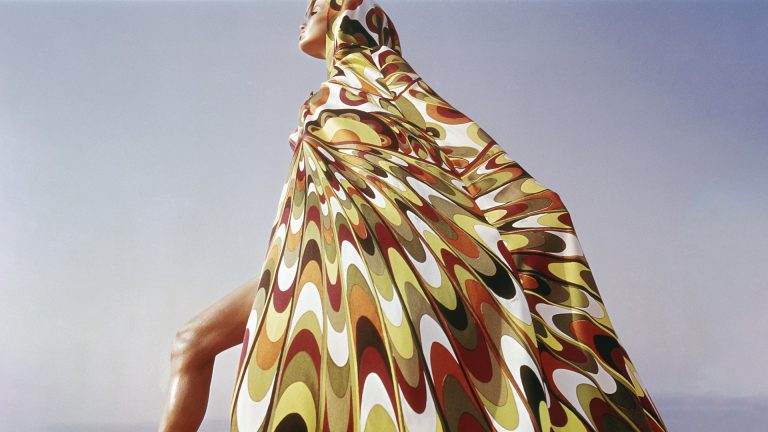 Adding prints to your collection can ensure plenty of choice for your buyers, and can help your collection stand out from your competitors too. It's a great way to add unique pieces to complement your lookbook, whether you're hoping to enhance your women's collection, menswear or both. With that in mind, Whispering Smith takes a look at 5 prints you should definitely consider in your collection this season.
Stripes
Stripes can be incredibly flattering when styled right, for men and women, and there's so much versatility in their design. From classic nautical stripes and traditional cricket jumpers, to mixing your stripes with other prints, there's an endless way to wear this print.
Consider wide stripes for casual t-shirts and shorts, or pinstripes for lightweight linen shirts and trousers. Don't forget your choice of stripes don't have to be conventional either. As well as horizontal and vertical, why not look for diagonal or abstract stripes that stand out from the rest? You can quickly see why they are such a popular choice, adding that extra detail to your collection.
Slogans
Slogans have been used in fashion over the decades for a number of reasons, but they always make a statement no matter their purpose. From witty puns and well-known phrases to one-word graphics, slogans are most commonly used on t-shirts, sweatshirts and pyjamas.
All of these styles can be incorporated into your summer collection, so look for unique slogans that you may not have seen before. They may resonate with your brand values, or they could get a smile out of a passer-by who reads it. Keep it light-hearted but meaningful, and watch your slogan prints fly off the shelves.
Paisley
Paisley has become known as a bohemian print and was everywhere in the 1960s and 1970s, but its real origin is in Persia and the Scottish city of Paisley. It has seen a huge resurgence as of late, with vibrant colours and its iconic swirling pattern that is instantly noticeable. This summer, look for blue, green and orange paisley prints for a burst of colour that can really turn heads.
For men and women, paisley works brilliantly. For menswear, think swim shorts and short sleeve shirts in retro, vivid patterns. For the women's collection, matching co-ords with shirts and shorts are quickly becoming more popular this summer.
Camo
The utility style has been around for some time and while you might think its colours are more suited for winter, you'd be surprised. Camo print is strongly associated with utilitarian style, and is perfect for breaking up the lighter prints and colours in your collection.
For both men and women, camo print can be used in a number of different ways. Classic cargo pants and t-shirts are always a win, but look at other pieces like bodysuits, overshirts and swimwear that ca be styled over and over during the summer months.
Floral
It wouldn't be summer without floral prints, and your collection won't be complete without them either. Floral prints can work for men and women, so long as you choose the right style. Small ditsy print can work wonders with men's shirts as well as women's dresses, but don't forget that oversized prints can also make a great visual impact for your collection.
By incorporating different prints into your collection you can cater to your customer base perfectly, with a great range of choice to suit any occasion.