Creating a cat-friendly balcony is all about combining fun and safety. If you're anywhere above the first floor, the last thing you want is for your cat to be able to escape.
So let's look at the 10 best cat-friendly balcony ideas to entertain (and protect) your pet.
1. Cat-proof your balcony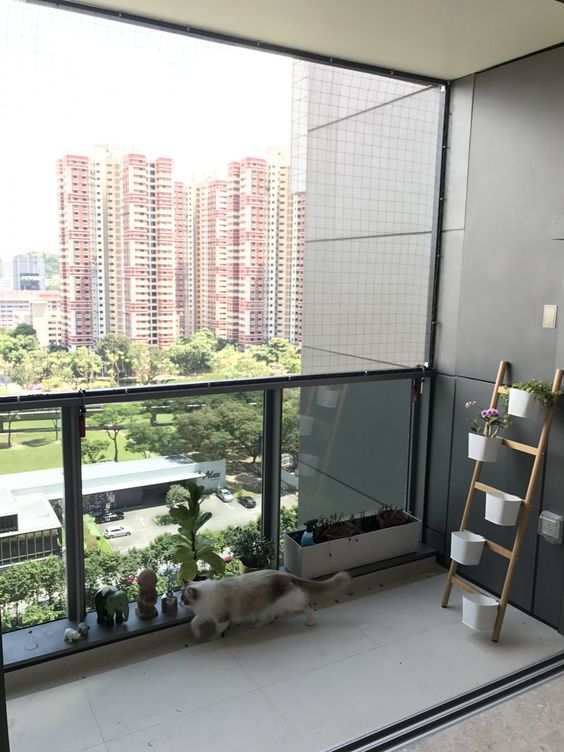 It is best to start by making your balcony cat-proof. Luckily we have an entire article on the subject, so read it for some top tips on how to make your balcony safe.
2. Build a Catio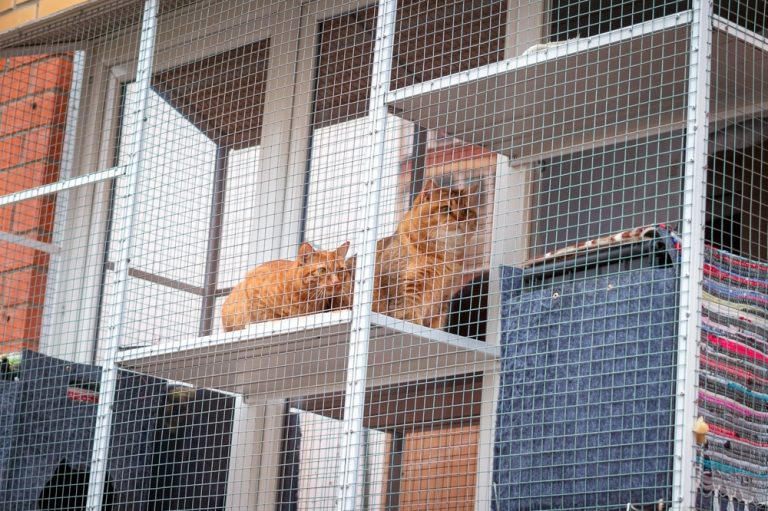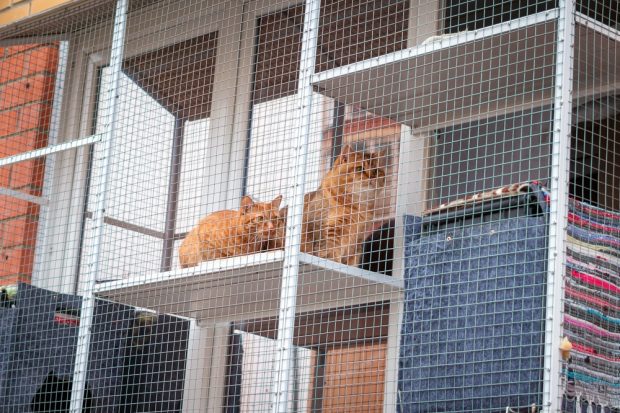 A catio (cat patio) is a common way to safely provide indoor space for indoor cats. They can range from simple wireframes to intricate, multi-tiered structures.
When building a Catio for an apartment balcony, the most important thing is that it is safe.
If you have a little DIY knowledge, building one yourself out of some wood and chicken wire might be the best option. This way you can adapt it to the available space.
3. Sunlounger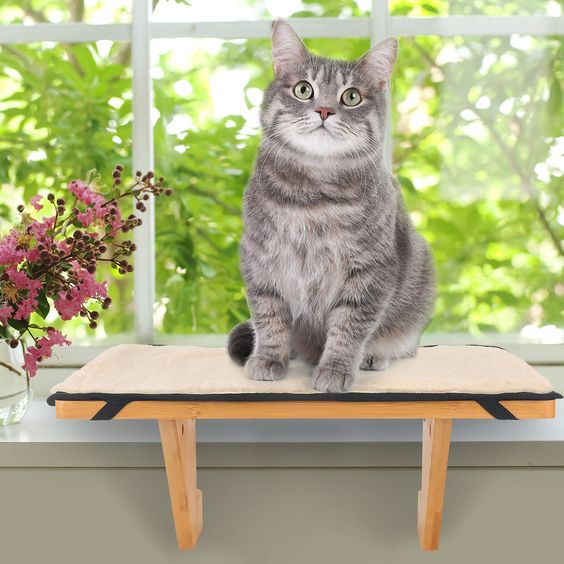 You probably already know that cats love the sun. For a cat-friendly balcony, set up a spot where they can catch some rays, whether that's in a cat bed or a DIY lounger.
A bed not only provides them with a nice place to sleep but should also help reduce their desire to explore. After all, cats love to sleep, so they should be more relaxed on your balcony.
4. Add a water fountain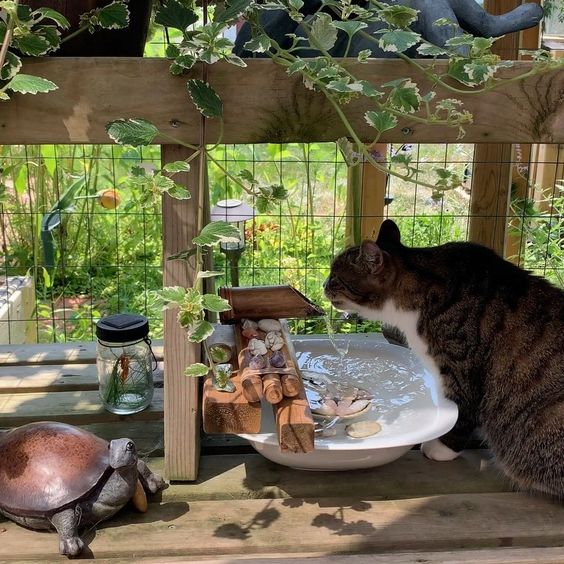 Not all cats like water, but those that do often enjoy playing with it. A cat fountain is essentially for drinking, but it can also double as entertainment. Plus, if you choose the right model, you'll be blessed with the relaxing sound of rippling water!
5. A window seat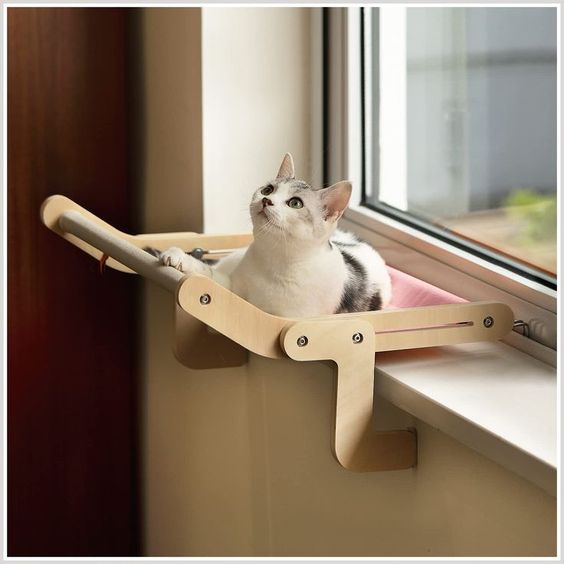 While this overlaps with the sunbathing idea above, it works particularly well on smaller balconies. Put a window hammock for your cat to sleep somewhere in the sun.
Most stick to windows that you can put outside with suction cups. This saves you from a cat bed, which while small, still takes up valuable floor space.
Alternatively, consider a cat window box – also known as a window ratio. It's essentially a mini Catio sitting in front of a window. It gives the cat fresh air and a place to sit outside and means you don't have to cordon off your whole balcony.
You can buy them online, but they're also really easy to make.
6. Sleeping shelves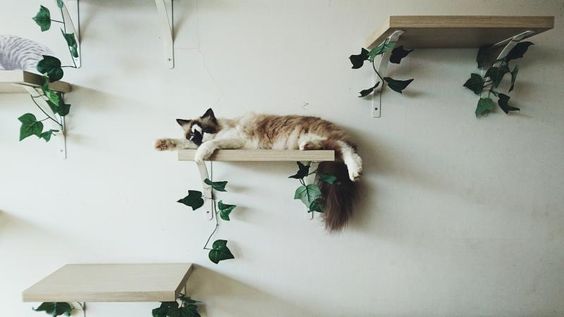 If you've got an old shelving unit (and several cats) set up a few beds for them in the sun. You could add other cat-friendly things, like toys and a scratching post. However you set it up, it'll be like cat bunk beds!
7. Kitty litter tray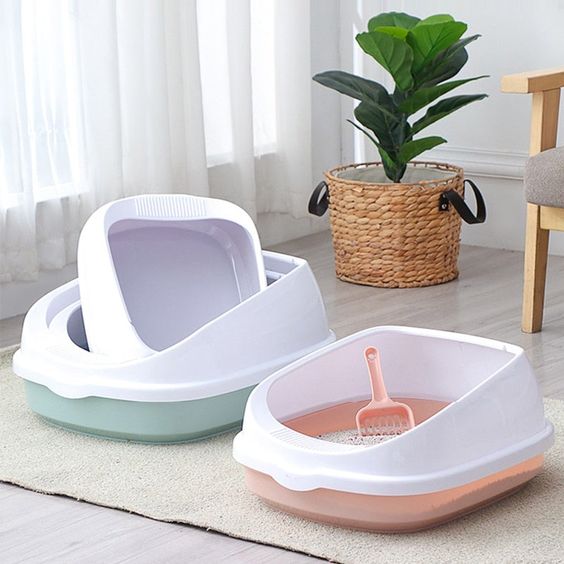 Tired of your cat using a litter box indoors? Why not build them an outdoor potty? We have a complete guide on what you need to know to set up an outdoor litter box.
Conclusion
There are many ways to create a cat-friendly balcony. Of course, before you start giving them reasons to go there, make sure your outdoor space is cat-proof.