We must keep in mind that every woman in her 40s is different, and having a birthday does not necessarily mean dressing boring and flat. Here are some tips to keep rocking amazing looks without losing your style.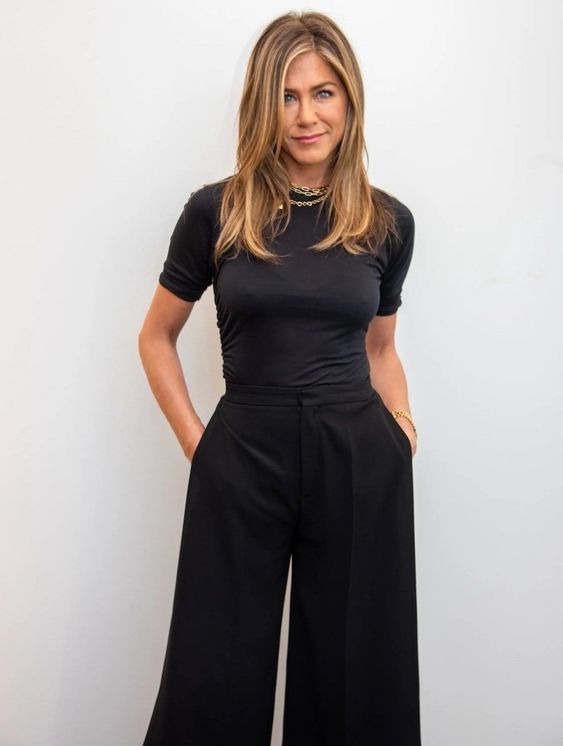 Total black is always elegant and helps to stylize the silhouette. But keep in mind that black does not suit everyone. If you think that this color is not ideal according to your colorimetry, try wearing it in pants or skirts, creating a contrast with the top
Denim: This fabric is your best ally and you should take advantage of it. Choose the right cuts for your silhouette and use them over and over again, in the office, in your free time, and in your night plans.
Create a capsule wardrobe: Now more than ever it is important to invest in the timeless garments with which you feel most comfortable. This will make it easier for you to create infinite looks while remaining true to your style.
Totally No!
Dose the miniskirts. It does not mean that you have to avoid them, but it is true that after 40 you will feel more feminine with long or midi skirts.

Don't mix too many colors. This is a rule that can be applied at any age. To look stylish and elegant, try not to mix more than 3 colors in your look.

Includes leather effect garments. You can opt for leather-effect pants combined with a blazer, or a leather jacket with your favorite denim.