A white shirt can be classified as the number one basic garment. Oversized, short sleeve, detailed or oxford – which shirt type are you?
Silk, oxford, short sleeve or detailed sleeve. The list can be made long when it comes to white shirts. The garment we never tire of and which you can vary endlessly.
Styling tips!
– White shirt can be used for so much more than jeans. Combine it under your summer dress and you will immediately get a more autumnal look.
– Use the shirt as a piece of jewellery where a stylish collar can be seen under your autumn sweater.
– Simple and old trick – cheat on the boyfriend, dad or your friend. The bigger the prettier! If it is super large, add a belt at the waist and you can wear it as a shirt dress.
– Not as nice after washing? Submit your shirt for pressing at the dry cleaner and it will look like new right away!
1. Oxford shirt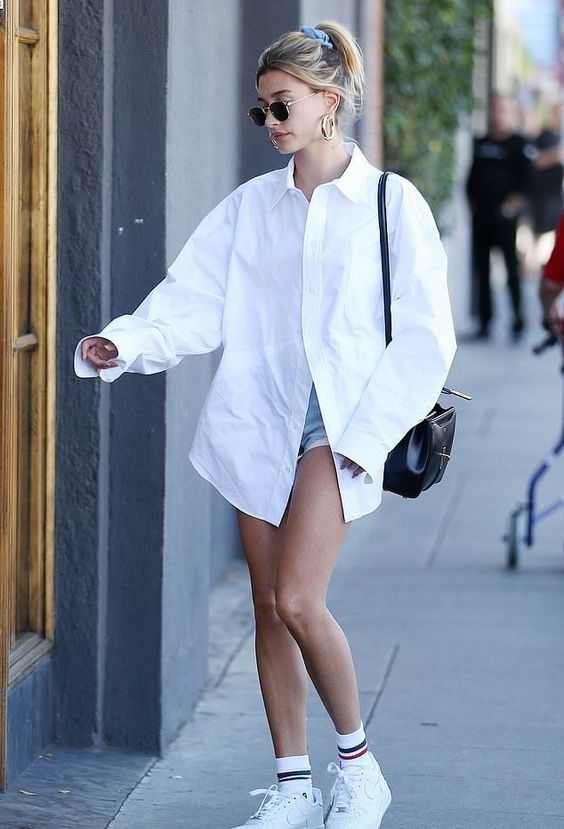 2.
Oversized shirt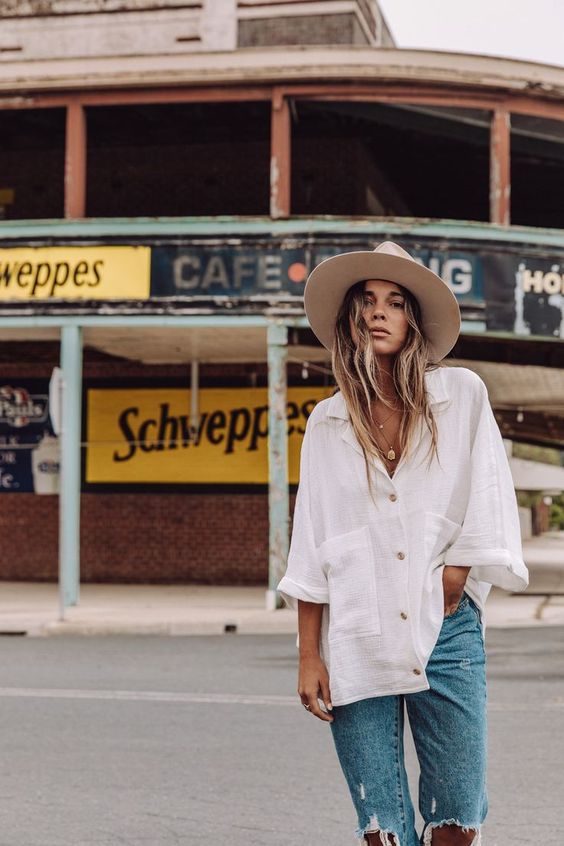 3. Relaxed Poplin Shirt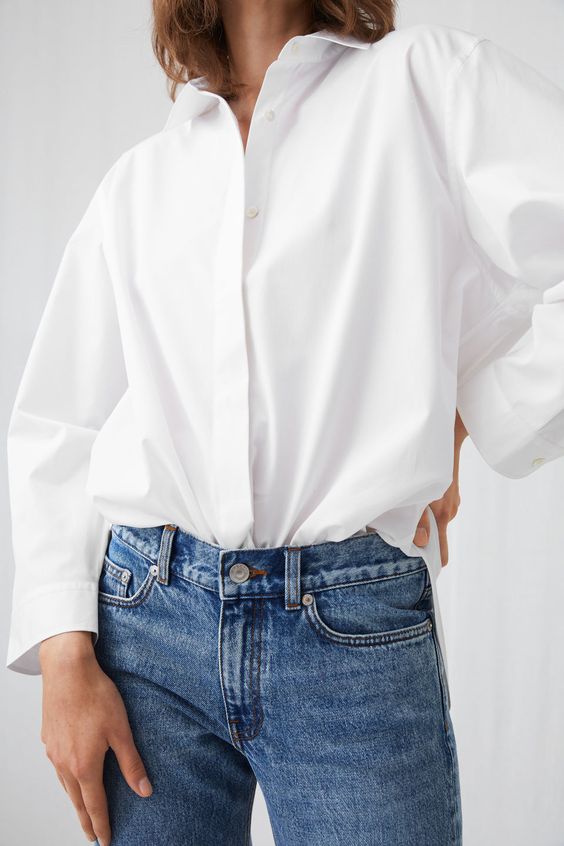 4. Shirt with tie sleeves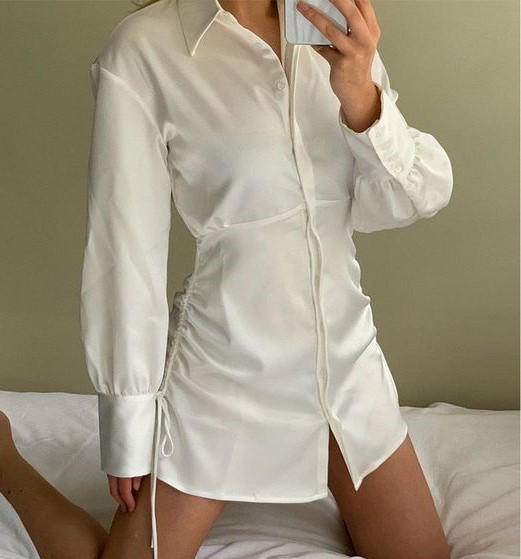 5. Shirt with marked waist