If each couple is a world, the universe of weddings is infinite. And with so many different ways to celebrate such an important event, it is normal that you have doubts when choosing the look that best suits the occasion. What dress to choose for a classic wedding? And how not to go overboard if the couple has organized something more informal?
Boho themed wedding ideas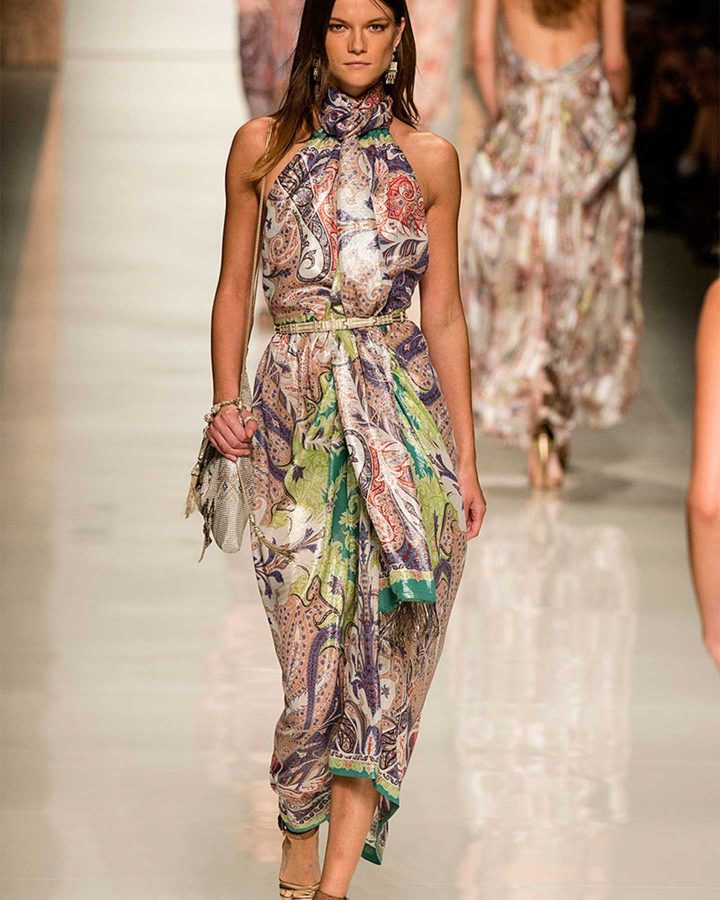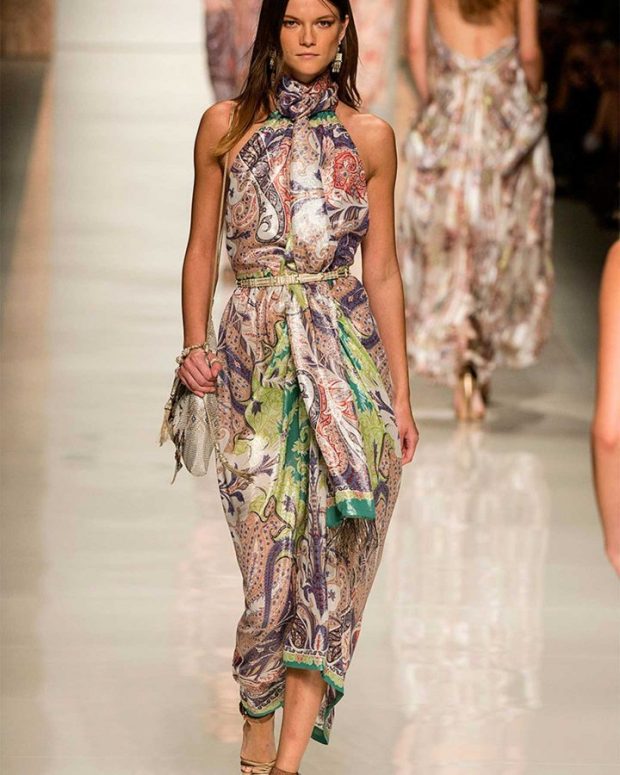 If we are clear about something, it is that there is no boho look without its good print. You decide how you prefer it: whether floral, cashmere, or ethnic. Bet on long dresses and suits. And if you are more of a skirt, you can also combine a long one with a macramé top.
The fabrics of these looks are light and go very well with cotton and straw. They may remind you of beach looks because they also convey a lot of relaxation, but the boho style has slightly more feminine touch, as well as an African influence that makes it unique.
Fashion tips:
Dresses and long skirts are more flattering on tall women, but you can also rock a perfect boho style if you're shorter. Just add some heels and a high-waisted cut to make your legs look longer and you're dressed up!
Rock-themed wedding?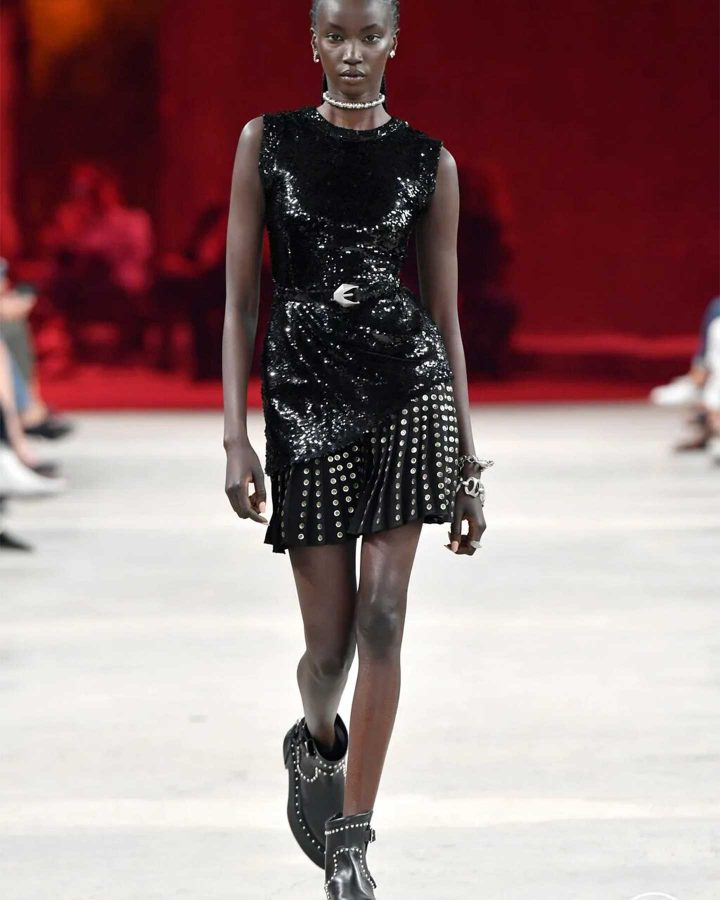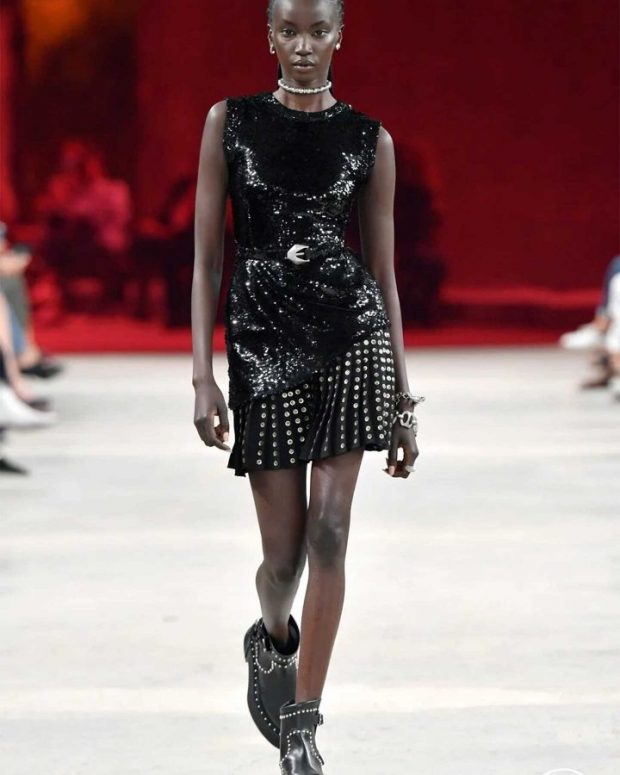 If you thought that black was forbidden at weddings, you've never been to a rocker-style wedding. Can you think of a better color for this theme?
You can add accessories in strong tones, such as red or fuchsia, to add touches of color to your look. Leather is a mandatory element, in addition to studs, laces, satin, or brooches. And if you want to complete your rock look, even more, get a thick eye line and add a wet look. Don't forget the sunglasses!
Fashion tips:
The rocker look is for you if you consider yourself an adventurous woman who is not afraid to wear 100% leather with daring touches. The main color of this style is black, perfect especially for winter women.
If the wedding is in the country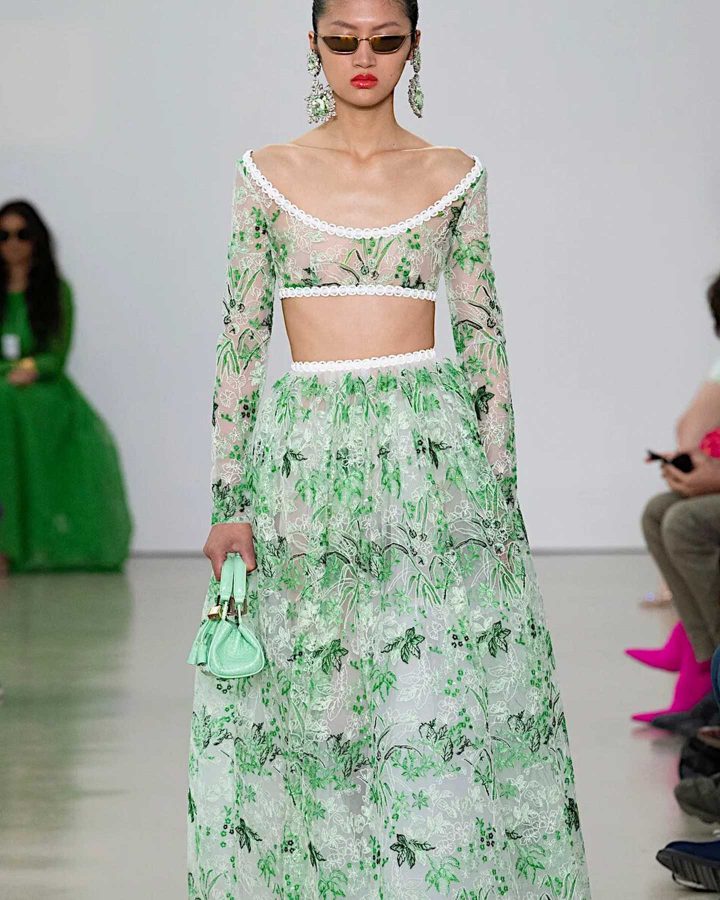 For this type of wedding, we suggest that look that you could perfectly associate with the pastoral world. Dresses in neutral and soft tones, with mini prints or decorations with floral motifs. Very feminine and flirty.
You can also use pastel colors like pink, peach, light green, or blue with small patterns or ruffles. We advise you to tie your hair up in an elegant bun and put on light makeup to let your dress take center stage.
Fashion tips:
These looks in soft tones are perfect for summer women and for those who love feminine style. Be careful if your look has ruffles, as they tend to lengthen the silhouette. Make sure they are in strategic areas of your dress.
Look for ideas for a daytime wedding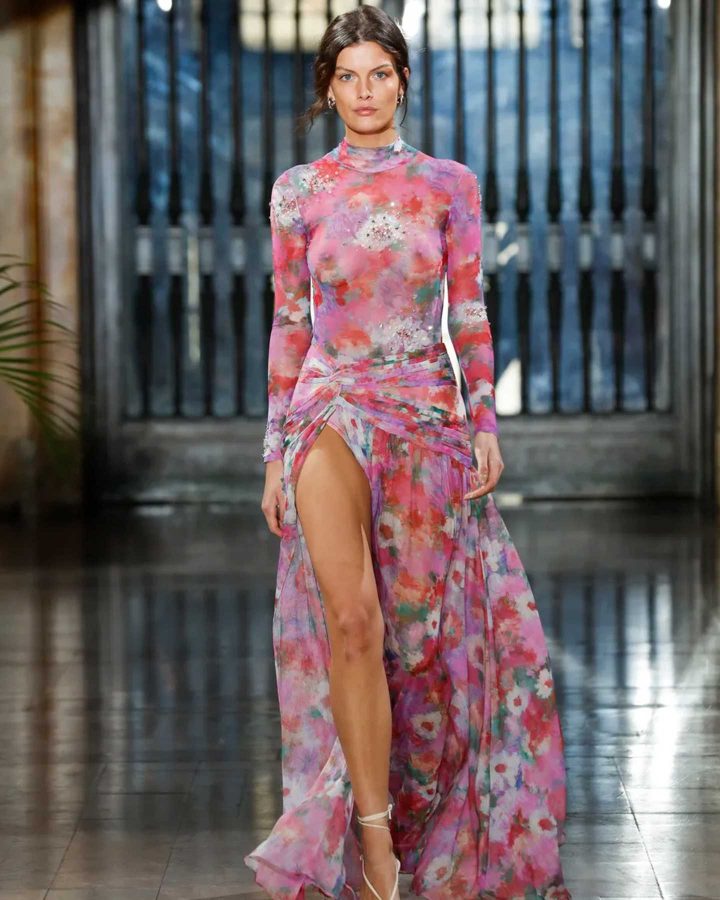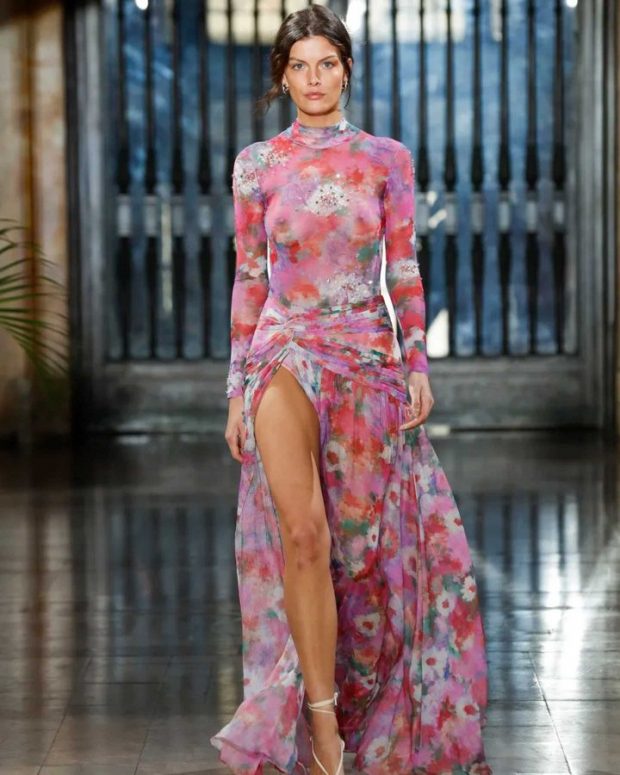 The best thing about day weddings is that you can go practically however you want, although there are some basic rules that you should know. For example, wearing white is never a good idea, as it can take the focus off the bride. Nor black or red, as they are considered inelegant colors for a wedding.
For the rest, feel free to experiment: mini, midi, or long dresses, floral prints or solid colors, simple or embellished fabrics. There is only one rule here: stick to what makes you feel good about yourself.
Fashion tips:
The only advice we give you for these weddings is to take into account the basic rules about your body and the colorimetry that best suits you. Otherwise, have fun! Weddings are a perfect occasion to experiment and put on those dresses that you would never dare to wear on a day-to-day basis. Let your imagination fly and enjoy.
Perfect looks for a classic wedding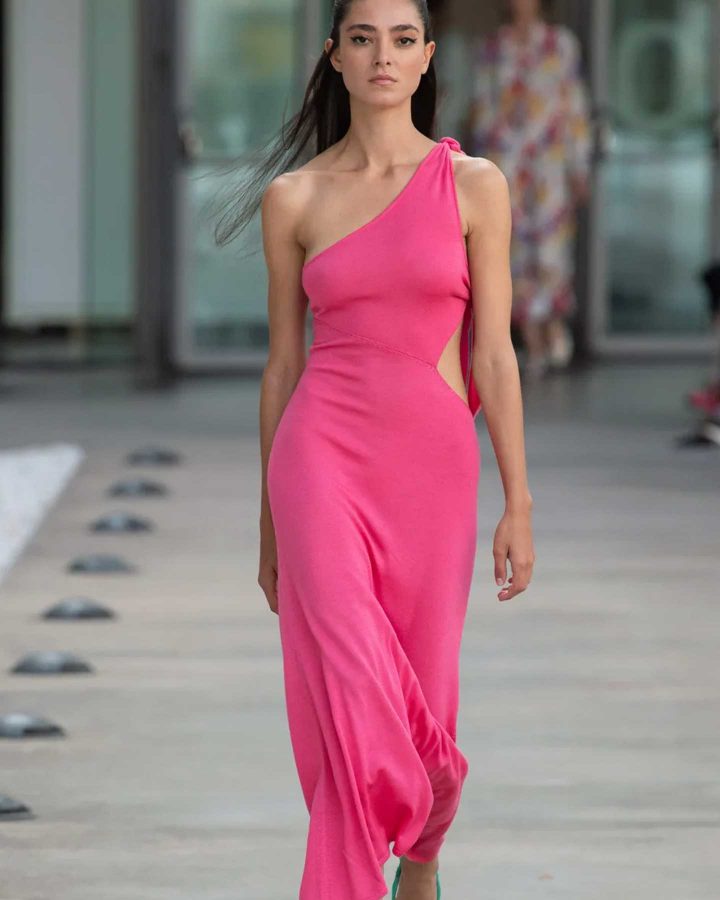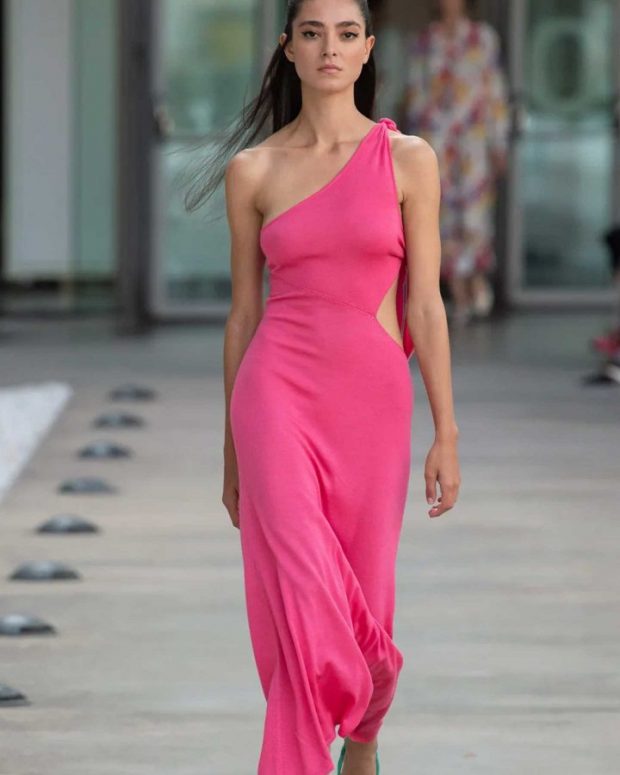 Some weddings continue to ask for looks that go towards the classic, and for these, there are also some key tricks. Apart from those already mentioned, you should avoid showing too much skin. Midi dresses and suits are perfect for this, as they are elegant while remaining practical.
Fashion tips:
Midi dresses have a trick: they look good on all women, but especially on shorter ones if they wear them with nude-colored sandals. If you have a pear-shaped body, opt for a wrap dress and you will enhance your silhouette!
Now what is in is the plus-size suits. And they are incredible, but the truth is that they do not favor all bodies the same. The length of the blazer is essential to balance the silhouette. For example, you can go for a short one with high-waisted pants to make you look taller, while a longer one will make you look shorter.
Which of these ideas do you prefer?