Getting the best out of your photo booth is easy when you know how. Having the right atmosphere at your party, and making sure everyone's in good spirits naturally makes photo booths a popular choice. However, props are photo booths' best friend and can make a real difference to the end result – a hilarious set of photos that you and your guests can look back and smile at for years to come! Here, we discuss some of the best props you can use in any photo booth in Perth, and give you a few quirky ideas as to what to do with them.
The comedy moustache
There's nothing funnier than a bit of facial hair and the comedy moustache is a favourite for many photo booth users. Give yourself a touch of the Hercule Poirot, or use it as a beard or monobrow to make even the most sophisticated lady into a hilarious caricature! Versatile and brilliant, these are a really cheap and cheerful way to personalise your pics.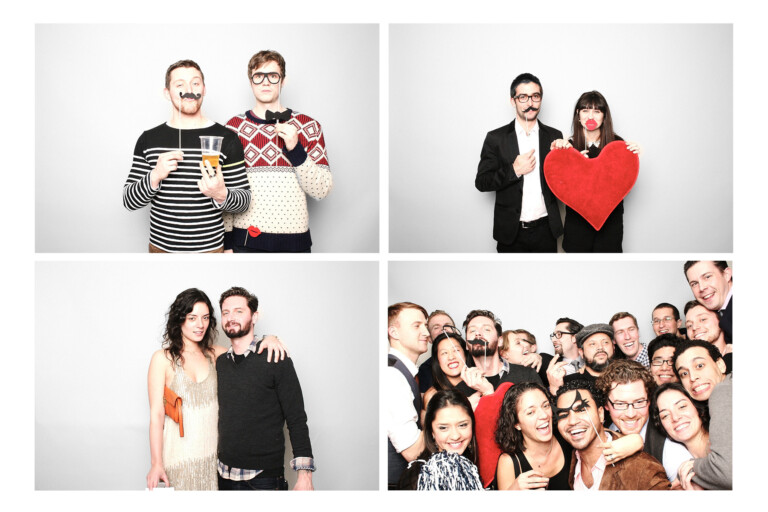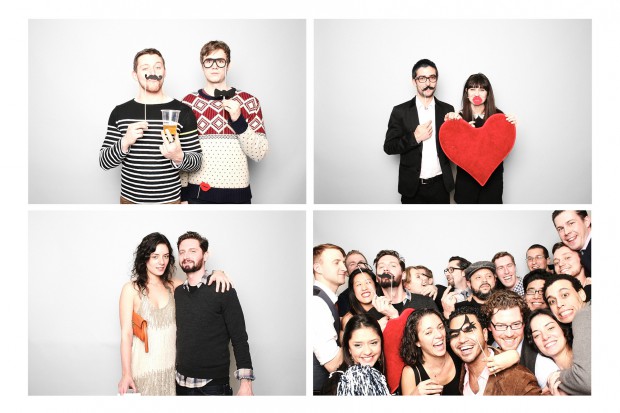 The Feather Boa
A classic amongst photobooth aficionados, the feather boa brings a touch of glamour to proceedings. Drape around you and your friends' shoulders like a snake, or wrap around your head like a turban. Photos with boas are the cornerstones of any successful photobooth session.
Personalised signs
Whether you're holding up a prisoner's arrest card, or holding a Happy Anniversary sign, personalised cards are definitely the way to go. If you're celebrating a special event, then mark it with a sign that has the date, the event and a cheeky caption on it, and you'll be able to keep the photos as a memento of the special day. You can use chalk boards, dry wipe speech bubbles or anything else to make it that little bit more personal!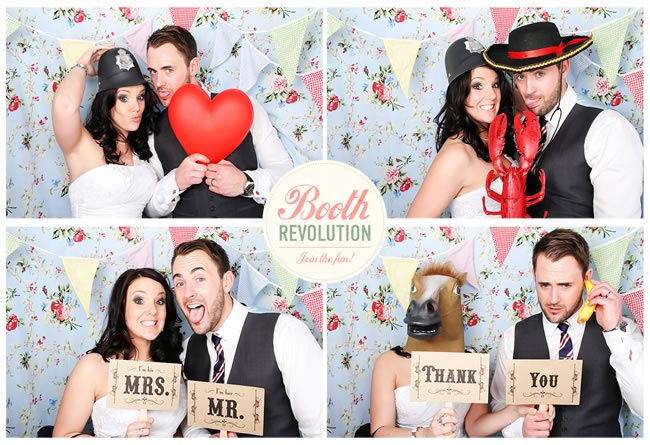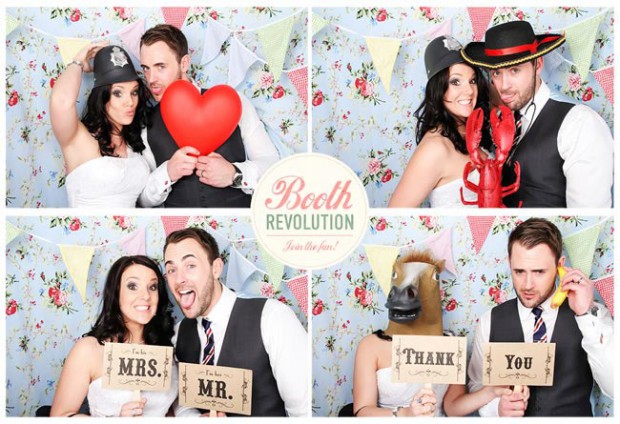 Lots and lots of hats
Iconic hats are always a popular choice and with good reason too. A hat can transform a fresh-faced lad into a brave adventurer, or a prim and proper miss into a crazy clown. A good selection of hats is a great way to appeal to a wide variety of different personalities and your photos will be a great reflection of all the fun your guests have had.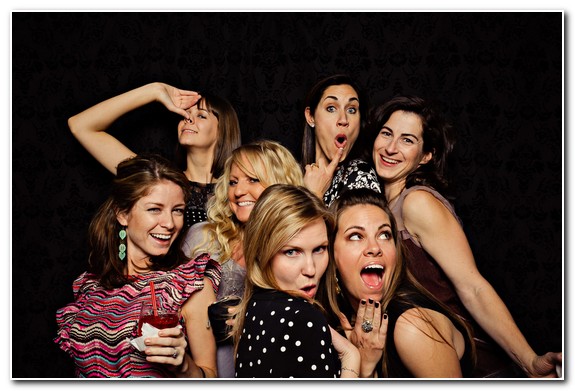 Things on sticks
If you're a little short on space but want to pack your photo booth full of props then consider, instead of bulky hats and glasses, having cardboard or plastic hats, moustaches and glasses on sticks. This will save time getting into character – particularly if you have a number of guests, and will allow everyone a good chance of having enough time in the photo booth for some great pictures. These can be as personalised as you like, from Darth Vader masks, to Hello Kitty or Mickey Mouse ears… the only limit is your imagination.
Inflatables
Whilst we're on props that don't take up much space (when packed, that is!) you could opt for some wacky inflatables to give your photobooth experience the wow factor. From psychedelic saxophones and electric guitars to make your own 70's band to flamingos and parrot, there are a huge variety of inflatable options to help your photo booth picture really stand out.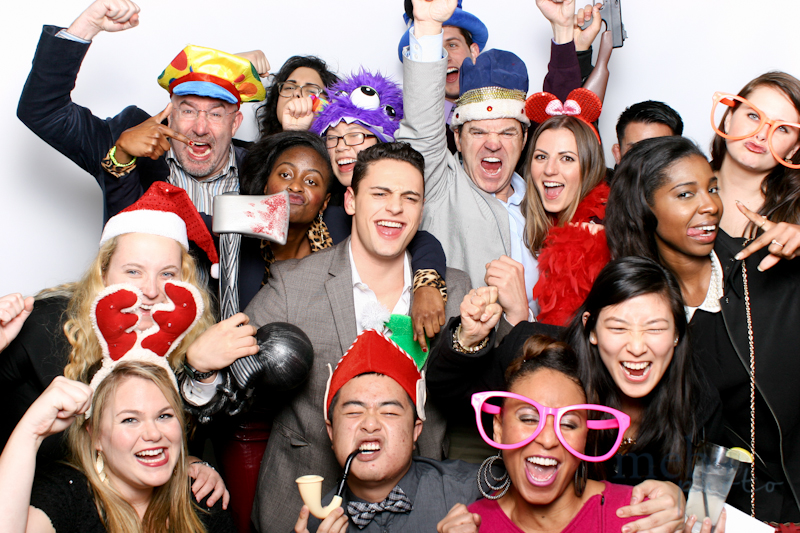 Your imagination
We've said it before and we'll say it again, the best prop you can bring to a photobooth is your imagination (along with your sense of humour). Although props can enhance a photo booth session, having the right attitude and not being afraid to poke a little fun at yourself will make for a set of photo booth pictures you'll treasure forever!